We welcome the officers elected for 2018-2019. The new directors will assume their duties on July 1 at the beginning of the new fiscal year. Best wishes to the continuing executive committtee members and the new directors who make up this great team!
Newly Elected
One-year term: R. F. Curl, Professor Emeritus, Chemistry; Two-year term: C. S. Burrus, Professor Emeritus, Electrical and Chemical Engineering; Three-year term: Victoria Arbizu-Sabater, Senior Lecturer, Center for Languages and Intercultural Communication; Three-year term: Clarence Miller, Professor Emeritus, Chemical and Biomolecular Engineering
Continuing Executive Committee Members
One-year term: Anne Schnoebelen, Professor Emerita, Shepherd School; One-year term: Priscilla Huston, Director, Center for Computing, retired
The statements of the new directors revealed overlapping goals that will yield a bright future for ARRUF. They foresee a community engaged with Rice and pursuing a range of goals. Members may continue teaching and research or participate in many events and prograoms. ARRUF will find new ways to support the University's diverse community of scholars and students from arouond the world and across the United States.
---
Clarence Miller, a native Houstonian, was elected for a three-year term as Director. He graduated from Milby High School, then from Rice, where he majored in chemical engineering. He was commissioned in the US Navy and assigned for four years to the headquarters of their Nuclear Power Program in Washington, D.C. After completing his PhD at the University of Minnesota, he spent twelve years on the chemical engineering faculty at Carnegie-Mellon University before accepting a position at Rice in 1981. He was a Baker College Associate for 25 years, served 6 years as chair of the chemical engineering department, and was chair of Graduate Council on two separate occasions. From 1994 until retirement in 2008 he held the Louis Calder chair. He continued research until 2017 as a part-time research professor. He and Hilary, his wife of 53 years, have one daughter currently living in London.
During ARRUF's first year Clarence served on the activities committee. In one meeting he noted that he had donated extra books from his office to Rotary's "Books for the World" program, which led to ARRUF initiating a project to facilitate book donations by other retired faculty to the same program. He is pleased that ARRUF has begun other service projects to Rice and the broader community and would like to help it find more.
---
Victoria Arbizu-Sabater was elected to a three-year term as Director. She was born and raised in Seville, Spain, has taught at schools and universities in Europe and America. She holds four degrees, all in Spanish Linguistics and Literature. In 1997 she came to Rice for one of her Master's degrees. Currently, she tutors Spanish at the Women's Institute of Houston, and works as an independent researcher studying documents written in Spanish by the first Anglophone settlers of Texas. She is preparing an historical edition of the secret prison diary of Stephen F. Austin, written mostly in Spanish.
She is a former president of La Casa de España of Houston, and currently is a board member of the Archaeological Institute of America. She is also a member of the Texas State Historical Association and the Association of Granaderos y Damas de Gálvez. At Rice, she is an Associate of Weiss College, leading a weekly Spanish table at lunch; she is part of the Women's Club and a member of the Steering Committee of ARRUF. As a director, she wants to strengthen the bonds among retirees, the current faculty and the international graduate students and scholars. She is married to L. Alfonso DuLuc and is the stepmother of Camila, a junior at Bryn Mawr College. She retired from Rice in December 2016.
---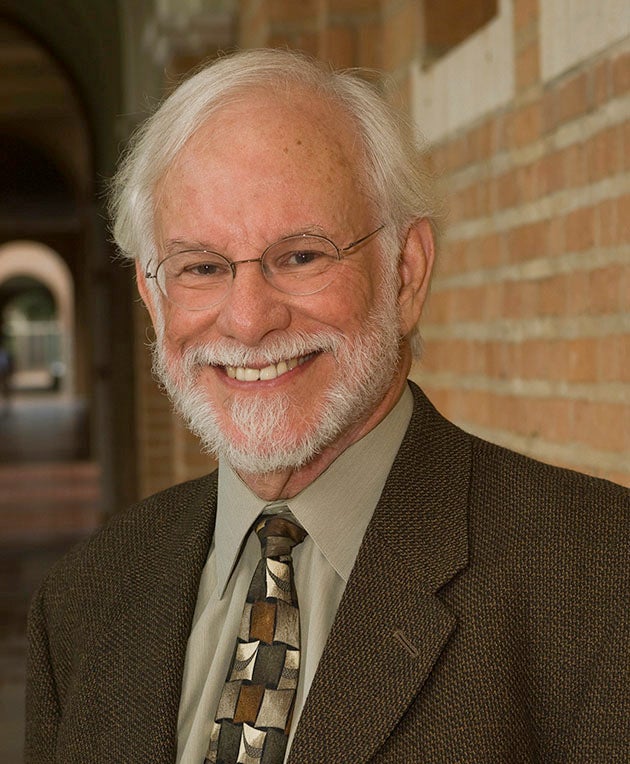 C. Sidney Burrus was elected to a two-year term as Director. He is the former Dean of Engineering, the Maxfield-Oshman Professor Emeritus of Electrical and Computer Engineering, and Senior Strategist of the OpenStax/Connexions Project at Rice University in Houston, Texas. Over the last 40 years, he has been Dean of Engineering, Chair of the Electrical Engineering Department, Director of a Research Institute, and Master of Lovett College at Rice. He has authored 5 books and over 250 articles on Digital Signal Processing, received teaching awards from Rice, and received research awards from the IEEE (Institute of Electrical and Electronic Engineers) and others. He received a senior Humboldt Award in 1975 and was a senior Fulbright Fellow in 1979. His research has been supported by the NSF, DARPA, AFOSR, NASA and industrial grants. He is a Fellow of the IEEE, Fellow of the AAS, received the IEEE Kilby Medal and the Association of Rice Alumni Gold Medal.
Prof. Burrus received his PhD from Stanford, has held visiting positions at MIT and the University of Erlangen in Germany, and is an Adjunct Professor at the Beijing Jiaotong University. He was on the founding committee for International University Bremen (now named Jacobs University); is a consultant on the founding of Tan Tao University in Vietnam; and is on the School of Science and Engineering advisory board of the Lahore University of Management Sciences in Lahore, Pakistan. He was one of the founding teachers in the Indo-US Collaboration in Engineering Education (IUCEE)
His goal as a director of ARRUF would be to develop a platform for retired Rice faculty to have a continuing meaningful relationship with Rice. Perhaps that would be teaching and conducting research, perhaps it would be attending lectures, music performances, and other events. We would have a community of diverse folks with a common piece of history and interest.
---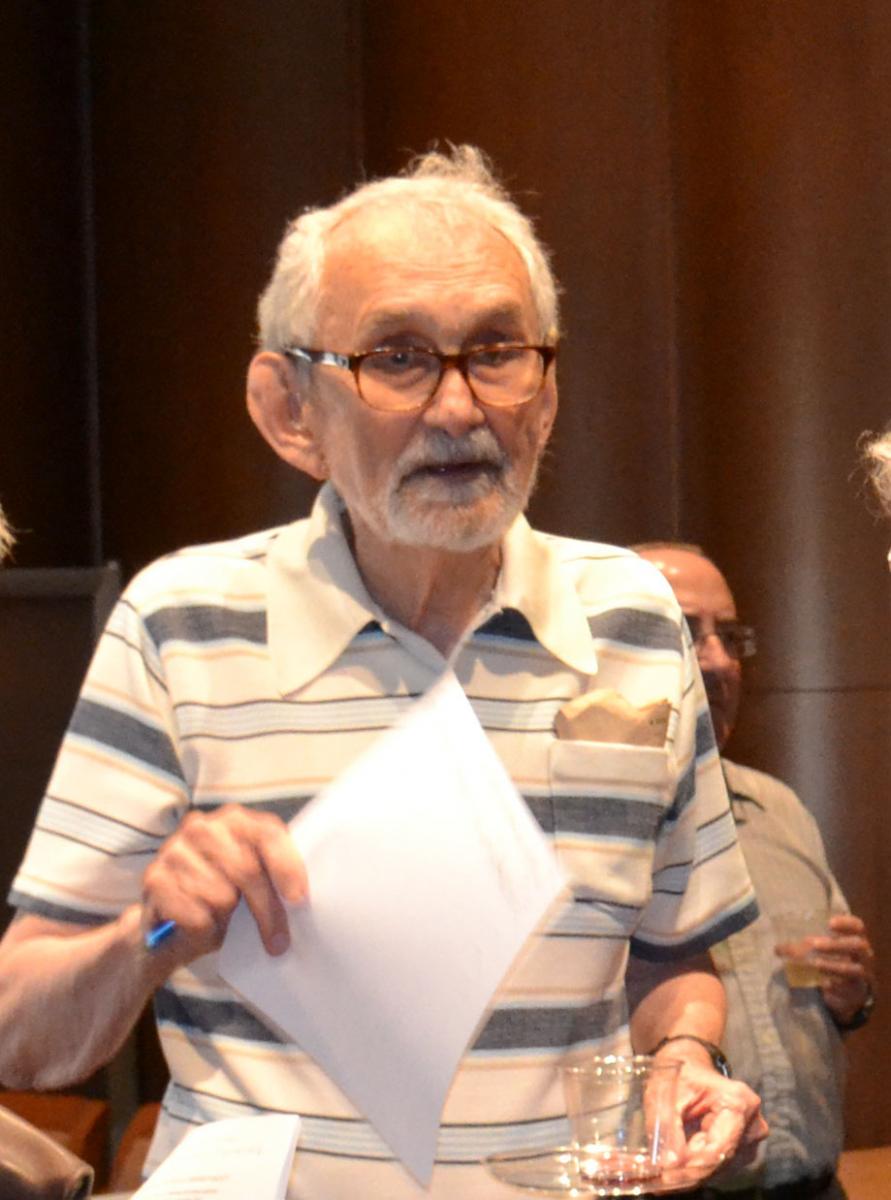 Dr. Bob Curl was elected to a one-year term as Director. He is the Kenneth S. Pitzer-Schlumberger Professor of Natural Sciences Emeritus and University Professor Emeritus at Rice University, Houston, Texas. He graduated with a Bachelor of Arts degree in 1954 from Rice Institute. He began his teaching career at Rice as an Assistant Professor in 1958, became an Associate Professor in 1963, and a Full Professor in 1967. Dr. Curl was the Harry C. and Olga K. Wiess Professor of Natural Sciences from 1996-2002. He served as Chair of the Chemistry Department, 1992-1996, and as Master of Lovett College (Rice University) 1968-1972. He shared the 1996 Nobel Prize in Chemistry with Harold Walter Kroto and Richard Smalley for their discovery of fullerenes.
Dr. Curl hopes to modify some of Rice's IT and library policies by working with the Rice administration. His aim is to make retired faculty a vital part of the Rice University community. He says he will explore and promote activities of retired faculty organizations at other universities for ideas that could be usefully adopted by ARRUF.
---
Priscilla Huston, former Director of the Rice Computing Center, and Dr. Anne Schnoebelen, former Actiing Dean at the Shepherd School of Music and Mullen Professor Emeritus of Musicology, were appointed to the ARRUF Steerieng Committee and Executive Committee for the two-year term 2017-2019. Priscilla Huston was director of the Rice Computing Center, served as a co-master of Hanszen College, and spent several years at the National Science Foundation promoting educational use of the internet in the US across all university departments. Dr. Schnoebelen received her Ph.D. in musicology from the University of Illinois at Champaigin-Urbana and joined the Shepherd School faculty in 1974 as one of the oriignal faculty members. Her research interests include Italian baroque music, Bach, Beethovoen, and performance practices. She is active as the Faculty Ombudsman for the Faculty Senate. In ARRUF she has chaired the Nominations and Elections Committee.