The Association of
Retired Rice University Faculty
Welcome to ARRUF, where innovation and collaboration transform retirement.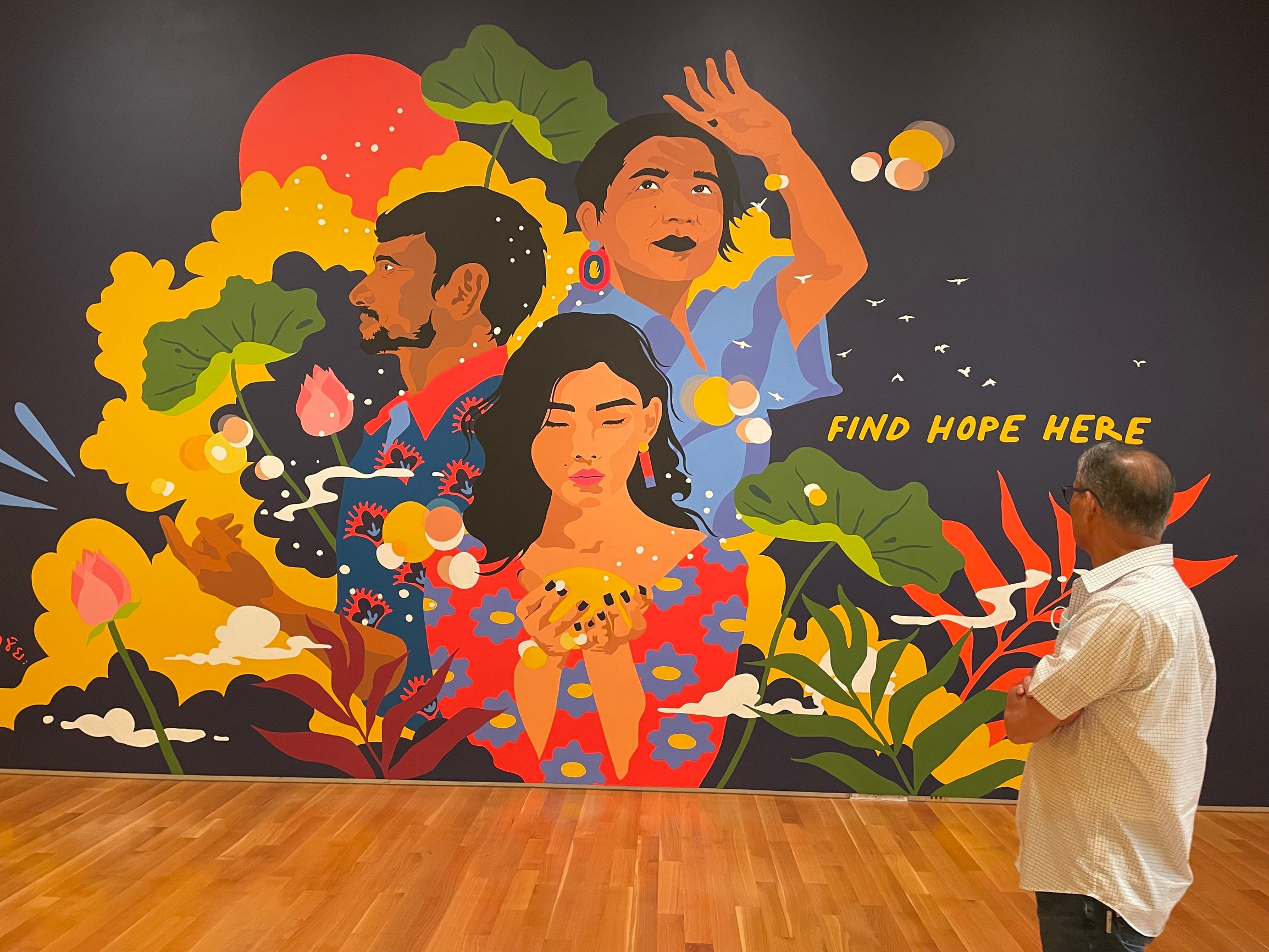 ARRUF Continues to Explore LONGEVITY MAGNET HOUSTON
ARRUF'S FALL 2023 offers frequent, intellectually rich meetings and trips along with lunches and discussions with friends! For example, the three figures in the top photo above, seen in ARRUF's 2022 visit to the MFAH exhibition, "Golden Worlds: The Portable Universe of Indigenous Colombia," convey how human experiences of JOY, CONTEMPLATION, and HUMOR persist across centuries.
This fall ARRUF continued to explore Houston as a longevity magnet. Like the US as a whole, Houston has a fast-growing 65+ population. ARRUF seeks a role in encouraging Houston's communities to become a national model of collaboration, mutual appreciation, and success. ARRUF's interest groups—in travel, nature, and arts—also show how individuals can pursue their passions in retirements and share them with others.
ARRUF activities this semester explore Houston's fascinating cultural sites, longevity challenges, and beckoning pleasures.
---
Monday, December 4th, 5:30 to 7:30 p.m.
JOIN IN THE ART OF FESTIVITY AT KARIN BROKER's STUDIO.
Take the ARRUF Bus to Karin's Studio and Home (details below) or drive your own vehicle.
506 Delz Street, off of North Shepherd Drive
At ARRUF we treasure the season's most basic and cherished gift of all, friendship. Please come to THE ART OF FESTIVITY at Karin Broker's award-winning studio on Monday, December 4th, to see your friends in ARRUF.
Your Contribution to the Party: A BOTTLE OF YOUR FAVORITE BEVERAGE, which can be wine or a non-alcoholic drink. (Punch is provided). The party is being catered by Alice Blue Catering, whose food Karin rates, "Sensational!"
Also on view will be Karin's own stunning art, her collections, and inimitable decorations.
The bus will leave from the Faculty Club parking lot (gather at the front entrance) at 4:30 p.m. and return to the campus shortly after 7:00 p.m. You may also come to the party in your own vehicle and arrive and leave as you choose.

Tuesday, December 12th, 11 a.m. Hybrid (ZOOM and in person at Fondren 412). A Reading of Truman Capote's A Christmas Memory featuring light holiday refreshments and holiday lunch at the Faculty Club:RESERVATIONS REQUIRED.
ARRUF has enjoyed a shared read-aloud (one page per person) session devoted to A Christmas Memory each year since our founding. We are especially fond of this event in part because ARRUF member and founding dean of the Shepherd School of Music, Sam Jones, composed an opera, with Truman Capote's blessing, based on the work. We hope that it will be performed in Houston soon.
Come join us in ARRUF's room, Fondren 412, with the big screen where we can connect with members near and far. If you're joining from home, choose your favorite holiday beverage and some fruitcake (yes, fruitcake--you'll see why when you hear the text) or another sweet treat, and join in the 2023 reading of A Christmas Memory.
Book Discussions: A SERIES, every other week, beginning in October.
Monday, October 23rd, 11:00 a.m. Hybrid Session (In person, Zoom (Room 412 Fondren for those on campus.11:00 a.m.
The books and materials to be discussed are a serious effort to understand the population shifts ahead, the cultural differences that exist, and the opportunities to reframe Houston's situation in preparation for the spring special event, which will bring together experts and Houston leaders.
"The Rise of the Gray and the Brown," some have called it, but Houston is a special case; our older population is growing fast, but so are our ethnic subgroups, which will soon be of comparable size and increasing influence. How can Houston make the shifts POSITIVE FOR ALL?
This reading group will discuss issues related to this spring's principal conference.
First book: Becca Levy's Breaking the Age Code: How Your Beliefs about Aging Determine How Long and How Well You Live. (2022). Note: Levy is Yale U. faculty. Highly readable.
Coming in January, Discussions of ARRUF's Susan Lieberman's In the Country of OLD: Nine Reflections from a new immigrant to the Country of Old.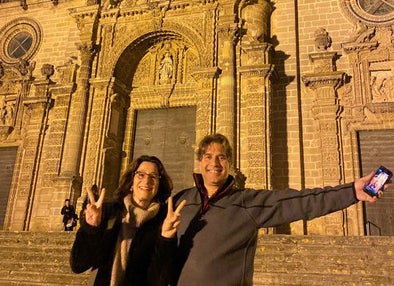 ARRUF Interest Groups: "If You're In ARRUF, You're Interested"
ARRUF's Travel Group is led by Viqui Arbizu Sabater and Alfonso Da Luca, who live in Seville, Spain. They're ideal leaders for this group because as owners of a travel company, they can apply their expertise to program planning. Past interest groups have focused on memoir writing, travel, nature, and arts. This fall the NATURE GROUP will arrange our Harris Gully excursion; the Travel Group will arrange for a spring adventure, and the ARTS INTEREST GROUP will share arts performances on line and in person.
A new BOOK GROUP will tackle varied books related to our programs, beginning with Yale Professor Becca Levy's 2022 book: Breaking the Age Code: How Your Beliefs about Aging Determine How Long and Well You Live. (If you would like to read ahead of the first meeting in October, the book is available on Amazon.)
SEND US YOUR IDEAS FOR OTHER EVENTS AND FUN TO arruf.invites@rice.edu
---
ARRUF usually holds general meetings once each month. Interest groups meet on a flexible schedule determined by their specific projects. Click on the interest group headings above to find out more. And check the emails for dates for lunchtimes at the Faculty Club.
---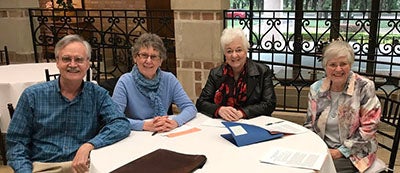 SHAPE ARRUF's FUTURE
Volunteers are needed for the following committees to support ARRUF's directors as we expand into full operation again this fall.
• The Activities Committee needs additional members.
* The Membership Committee, Thad Logan, Chair, has produced a list of all current members and intends to expand this project. They could use your help!
* The first Benefits and Privileges Committee, we hope you noted, succeeded in fostering changes in the library policies for retired faculty. Their survey is now over two years old; we need an update!
Want to get involved in virtual committee work for these committees? For more information, please contact former Director Mark Kulstad at kulstad@rice.edu.
---
Arts Group Fall Book Discussions: A SERIES, every other week, beginning in October.
Monday, October 23rd, 11:00 a.m. Hybrid Session (In person, Zoom (Room 412 Fondren for those on campus.11:00 a.m.
The books and materials to be discussed are a serious effort to understand the population shifts ahead, the cultural differences that exist, and the opportunities to reframe Houston's situation in preparation for the spring special event, which will bring together experts and Houston leaders.
Houston is a special case; our older population is growing fast, but so are our ethnic subgroups, which will soon be of comparable size and increasing influence. How can Houston make the shifts POSITIVE FOR ALL? This reading group will discuss issues related to this spring's principal conference.
First book: Becca Levy's Breaking the Age Code: How Your Beliefs about Aging Determine How Long and How Well You Live. (2022). Note: Levy is Yale U. faculty. Highly readable.
November 6th, 11:00 a.m.
Discussion of Paul Irving's 2018 presentation to ARRUF: Purposeful Aging and the Longevity Economy. Download under "Newsletters and Reports" on the ARRUF website arruf.rice.edu. View in advance, please. Room 412 Fondren for those on campus. 11:00 a.m.
---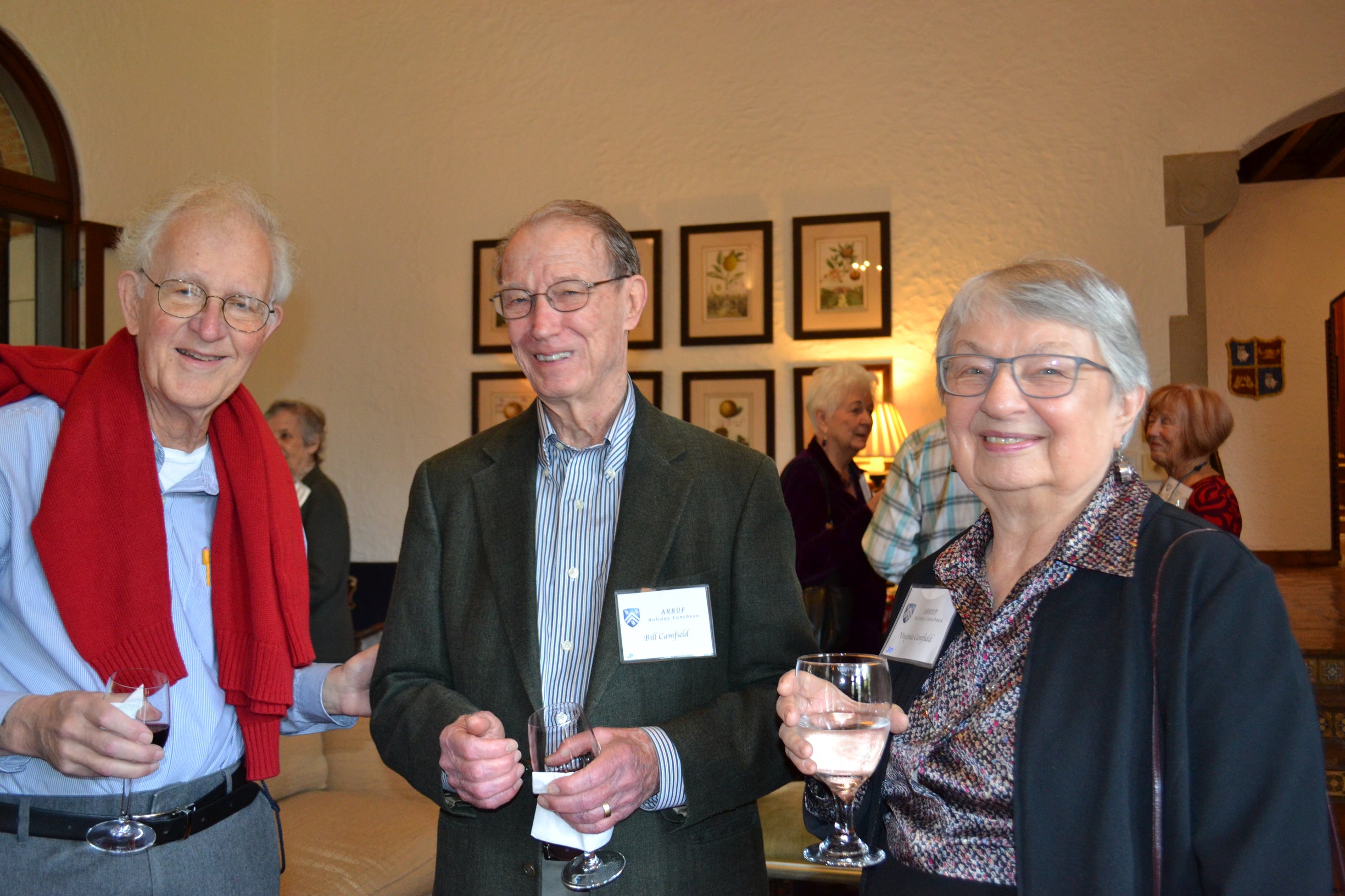 FOR UPCOMING EVENTS, ARRUF URGES YOU TO COME HOWEVER YOU CAN.
Let the smiling friends who await you at ARRUF energize your participation.
Got a hitch in your "get along"? A wheelchair and an escort may be your solution. Others trust a sturdy cane or a motorized chair or scooter. We often have a special bus to make travel to off campus sites easy. ARRUF wants you to use the means that may work best for you. Choose your chariot!
---
Why are ARRUF members visiting Houston's gardens? For what they reveal!

In the past several months, ARRUF has visited settings and gardens that reflect different cultural visions:
- Bayou Bend Gardens' classic azaleas and statuary
- The Asia Society Center's raked gravel garden and horizon pool
- Distinctive foods and herbs for well-being at the Houston Farmers' Market
- Constructed ponds vital for migrating birds, and
- Rice University's bird habitats and architectural plan as well as the Faculty Club Garden (for a winter picnic in 2021)
The March 22nd lecture on the Houston Botanic Garden and the May visit to the Japanese Garden helped us think about gardens and cultures! Explore their pages describing their collections:
Houston Botanical Garden's Global Collection Garden (These web pages are definitely worth a look!)
---
March 29, 2023, Houston Botanic Garden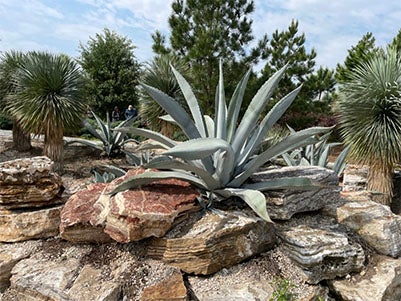 Now Houston has its own botanic garden, where exploration, fun, and learning take place simultaneously. HBG offers an exciting, art-enhanced replication of many botanic settings. Members experienced the garden's mighty resources on the field trip by
•. Attending the ZOOM lecture on March 22nd at 1 p.m.
•. Roving the Houston Botanic Garden itself on March 29th at 10:00 a.m. and
•. Enjoying a box lunch in the Picnic Grove.
For those wishing to drive independently to return later this spring or summer, the Garden Entrance is at
What's Been Happening at ARRUF This Fall? (and see events list of Past Hits!)
Wednesday, November 15th 8 a.m. (you read that right)! WILDLIFE IN THE CAMPUS
PUT ON YOUR WALKING SHOES. GUIDED EXPLORATION: LOCAL PLANTS, ANIMALS, AND BIRDS of Rice University's Harris Gully.
CIN-TY LEE, Professor and Chairman, Department of Earth, Environmental, and Planetary Sciences, has championed awareness of the Rice University campus as a special environment with distinctive ecosystems, habitats for migrating birds, and wildlife. His efforts have especially focused on the Harris Gully, which has been left in a "natural" state for the benefit of human, avian, and mammalian residents. Thanks to Cin-Ty Lee and his colleagues, greater efforts and policy changes are ensuring the Gully will remain a respite on long migration routes and a center for remaining wildlife. ARRUF will visit the Gully and see for ourselves in the cool autumn.
Yes, Rice is an Urban Campus, BUT WILDLIFE ARE ALSO MAKING THE CAMPUS HOME, or at least a critical stopover on migration. Come see for yourself.
We will meet at the recently-built shelter in Harris Gully. Please spread the word to other members who may be interested.
---
Monday, November 13, 11:00 a.m.
LONGEVITY BRIEFING: Vaccinations: History, Efficacy, Risks, and Controversies
Hybrid Session (In person and Zoom) Room 412 Fondren for those on campus. Lunch afterward.
Alma Novotny, PhD – ARRUF Member and Rice University Faculty Member
During the second half of the 20th Century, vaccines for smallpox, polio, pertussis (whooping cough), diphtheria, tetanus, measles, mumps, rubella, pneumonia, influenza, chickenpox, and shingles were heralded as dramatic scientific breakthroughs that would eradicate most infectious childhood diseases and prolong the life of the elderly. Vaccine technology seemed to be keeping pace with both older and emerging pathogens, including HIV, Ebola, RSV, papilloma virus (major causative agent of cervical cancer), and even Covid19. Most medical check-ups for people over 65 involve vaccination histories and suggestions for booster or new shots.
However, at the beginning of the 21st century, an anti-vaccine movement arose, based in part on a study of 12 children, who were diagnosed with autism, either just before or right after they received their first mumps, measles, and rubella (MMR) vaccine. These anti-vaccine groups have grown over the past 20 years and become politically influential in recommending against vaccines and opposing mandatory requirements.
John Olson (Professor Emeritus in BioSciences) will interview Dr. Novotny to explore these two opposing views, focusing on the biology of vaccines, their history, and reported medical outcomes. The key questions to be examined are:
• How does our immune system work to get rid of infectious viruses and bacteria?
• How were the first vaccines developed and were they safe?
• What are the different types of modern vaccines, and how are they formulated?
• Where can I find the results for how well modern vaccines work, and what do these data show?
• What are some of the rare serious side effects of vaccines, and when it is not a good idea to be vaccinated?
• Is there any link between childhood vaccinations and autism or other medical problems?
• Is there any harm caused by vaccine hesitancy, or is it just a personal choice?
• What does the future hold for immunotherapy?
Alma Novotny retired as a Rice University faculty member in May 2023 after 23 years in the BioSciences Department. She also taught biology courses for adults in Rice's Masters of Liberal Arts programs, offering "Plagues and Populations" and "DNA: Human Origins and Identity." Her Coursera [on-line] four-course "Fundamentals of Immunology" series currently enrolls approximately 70,000 registered students. At Rice, Dr. Novotny received three George R. Brown Awards for Superior Teaching and a Graduate Liberal Studies (GLS) John Freeman Faculty Mentoring Award. She was also nominated for a National Piper Teaching Award, based on student letters from UH Clear Lake where she taught before coming to Rice.
Dr. Novotny's signature course at Rice was Immunology 372, which she taught for 20 years. Over time, she experimented with different formats, eventually "flipping" the course to provide on-line instruction (continued next page) coupled with reinforcement and individualized responses during class time. She has also delivered public and Rice-community talks on childhood vaccinations and general principles of immunity. Alma Novotny proudly identifies as a Polio Pioneer, having served as a control during the 1954 Salk vaccine trials and promptly getting immunized the following year."
---
Monday, Oct. 16, 11 a.m. to 12:30
LONGEVITY BRIEFING: The Aging Journey: Preparing for the Unexpected
Hybrid Session (In person & Zoom) Room 412 Fondren for those on campus. Lunch provided at the Faculty Club.
Katie (Olson) Scott, President of CarePartners, Houston, Texas
Dementia is the single largest contributor to disabilities and chronic conditions impacting those 65+, but older adults and their caregivers are likely to encounter many unexpected challenges. In preparation for the journey ahead, ARRUF turns on October 16th to Rice alum Katie (Olson) Scott, the president of CarePartners, a local nonprofit organization dedicated to providing care, education, and support to older adults, including those with dementia, and their caregivers.
Focusing especially on dementia, she will:
Highlight the most common issues experienced in aging;

Discuss the concept of patient-driven/patient-priority care and how individuals can self-advocate in both healthcare and community settings;

Share local resources available to older adults, including dementia-specific programs;

Describe some of the newest innovations and projects happening in the Houston area to address age-related challenges.
HERE IS THE PPT FOR THE PRESENTATION, WHICH HAS LOCAL AS WELL AS NATIONAL RESOURCES!
ARRUF hosts lunch at the Rice Faculty Club afterward for discussion with the speaker. Bring your questions. Difficult subjects are easier face with good food and smiling faces. Must reserve your place by replying to ARRUF.invites@rice.edu by Wed., Oct. 11.
Katie (Olson) Scott Katie (Olson) Scott received a BA in Kinesiology at Rice University, 2006, and an MPH in Health Promotion and Behavioral Sciences at University of Texas School of Public Health, 2011. Her primary professional objective is to enhance the lives of older adults, especially those with dementia, and their family caregivers through the implementation of best care practices and increasing public awareness.
While in graduate school, she was the Community Education and Outreach Coordinator for the Houston & Southeast Texas Chapter of the Alzheimer's Association. She served as Director of the Baker Ripley Dementia Day Center (formerly Sheltering Arms) from 2011- 2021. She also served as the Project Director for three federally funded projects focused on improving the region's capability to respond to and serve people with dementia and their caregivers.
In May 2021, she became the President of CarePartners, Houston, Texas, which supports older adults and theirfamilies through one-on-one consultation for caregivers, group and in-home programs designed for persons with dementia or other age-related challenges, caregiver education and workshops, and the recently acquired Dementia Day Center.
Scott lectures at Rice for the Kinesiology Department, mentors students through the Center for Civic Leadership, and works with Rice Alzheimer's Buddies, a student club with ~ 30 volunteers who visit memory care facilities. She collaborates with research groups at Rice University who are studying data driven outcomes for dementia care.
---
Friday, October 6, 11 a.m.
MEDITERRANEAN EXCURSIONS CONTINUED. The ARRUF Bus went to the GREEK FESTIVAL!
Did you ever say, "IT'S ALL GREEK TO ME?" Not anymore! A trip to the Houston Greek Festival made being Greek feel wonderfully natural.
The ARRUF Bus took ARRUF members to the Greek Festival at Annunciation Greek Orthodox Cathedral, Friday Oct. 6th
Houston's original Greek Festival has been held for years at Annunciation Greek Orthodox Cathedral. Houstonians have reveled in the annual immersion in authentic, homemade Greek food and lots of shopping.
ARRUF members will still found mouth-watering Greek foods, prepared by Annunciation Greek Orthodox members using generations-long family recipes, which include: souvlaki (marinated seasoned beef cubes), tiropita (a triangular shaped cheese-filled puff pastry), dolmades (grape leaves stuffed with beef and rice), and spanakopita, puff pastry filled with spinach and cheese that may best the competing version in Boston's Faneuil Hall. More delights: flaky baklava, kourambiedes, and loukoumades (hot pastries, cookies, and honey puffs).
Foods were just the beginning. At the Festival, many cultural favorites awaited. Small visitors could enjoy the Athenian Playground; and for more serious students, clergy led cathedral tours.
---
September 25th, LONGEVITY EXCURSION. CURATING THE NEW YOU FROM THE RUG UP!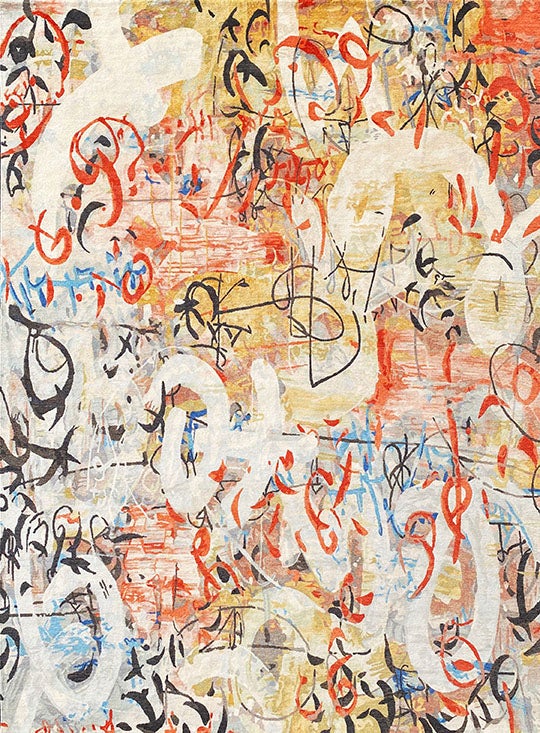 The ARRUF Bus ventured to Pride of Persia Rug Company and Post Modern Traditions, where Rice Ph.D.s MEHDI ABEDI (Anthropology) and LISA SLAPPEY (Literature) were our hosts. They treated us to an aromatic Persian lunch and gave a presentation about forging retirement identities by curating the objects of our living spaces, starting from the rug up.
Dr. Mehdi Abedi and Dr. Lisa Slappey
When Mehdi Abedi moved to Houston in 1981 to complete his Ph.D. in Cultural Anthropology at Rice University, he also returned to his rug roots. Mehdi says, "One of the first sounds I ever heard was the sound of weaving." All four of his sisters were accomplished weavers in Yazd, Iran. His daily route to school took him past the boiling dye pots and brightly colored wool hung to dry in the alleys.

As he continued his Ph.D. program in anthropology, Mehdi decided to combine his love of rugs and scholarship. His scholarly work deepened his life experience growing up in a country where artisans flourished. Beginning in 1981, he built an extensive collection and a loyal clientele.
Lisa Slappey arrived in Houston in 1991 to complete her Ph.D. in English at Rice University. She soon joined Mehdi in selling Persian rugs by private appointment. Degrees completed, both Dr. Slappey and Dr. Abedi taught courses in their respective departments at Rice University and, together, began teaching courses on Collecting Persian Rugs to people throughout Houston in courses offered by the School of Continuing Studies at Rice.
To display their growing collection, they acquired exhibit space in 1996, and Pride of Persia Rug Co. was born. The shop gradually expanded to feature about 4,000 rugs. In March 2009, Pride of Persia opened a beautiful new showroom in the Houston Design Center. Two years later, to meet the growing demand for Tibetan-style rugs, Abedi and Slappey opened Postmodern Traditions Custom & Contemporary Rug Gallery. In March 2018, Pride of Persia Rug Co. & Postmodern Traditions joined forces in a 9,500 square foot space in the Westport complex facing Old Katy Rd. This shop features an extensive collection of antique and unusual Persian rugs from the cities, tribes, and villages of Iran along with select lines of handwoven custom, contemporary, and decorative rugs from around the world.
---
September 20, ARRUF ATTENDS.
This fall "ARRUF ATTENDS" calls attention to highly relevant webinars sponsored by the Kinder Institute for Urban Research. Two webinars this semester are closely related to ARRUF's concern with Houston as a site for growing older—a longevity magnet city. We urge members to consider viewing the recording of this webinar if they were unable to attend and to bring their reactions to ARRUF discussions.
Housing Matters! The Kinder Institute's Webinar: 2023 State of Housing in Harris County and Houston. This webinar included a summary of the 2023 State of Housing in Harris County and Houston Report. A panel discussion with local experts followed. A summary of the discussion is attached here.
---
August 28, OPENING CELEBRATION: CAMPUS UPDATE BY THE RICE ARCHITECT
How the Rice Campus Is Being Reimagined for a Future of Access, Research and Collaboration
George Ristow, University Architect, AIA, RA, presented recent changes and future plans for the campus and shared the vision these changes represent. Participants on campus discussed the changes over lunch from a new viewpoint: a conference room atop the Ralph S. O'Connor Building for Engineering and Science. In person and Zoom
---
MORE ARRUF EVENTS FROM SPRING 2023
May 6,

A Visit to the Changing Vistas of Hermann Park's Japanese Garden
The Japanese Garden in Hermann Park, (SEE PHOTO ON RIGHT, AT TOP) like many of Houston's notable landmarks, is being made more beautiful and more consistent with the culture it represents. In 2022 Houston celebrated the 30th anniversary of the Japanese Garden, an active connection to our sister city in Japan and a horticultural space, by launching important renovations. The Park's gardeners have been guided by the original concepts of the Japanese landscape designer Ken Nakajima.

On May 3rd, ARRUF members followed the garden's realigned gravel paths with a horticulturist, knowledgeable of the plants and elements of the Japanese Garden. At the Azumaya or the Tea House, Tankokai Tea Masters demonstrated a tea ceremony emphasizing the fullest possible experience of each unique element and moment.
---
A Reception Honoring New Members
April 24, 2023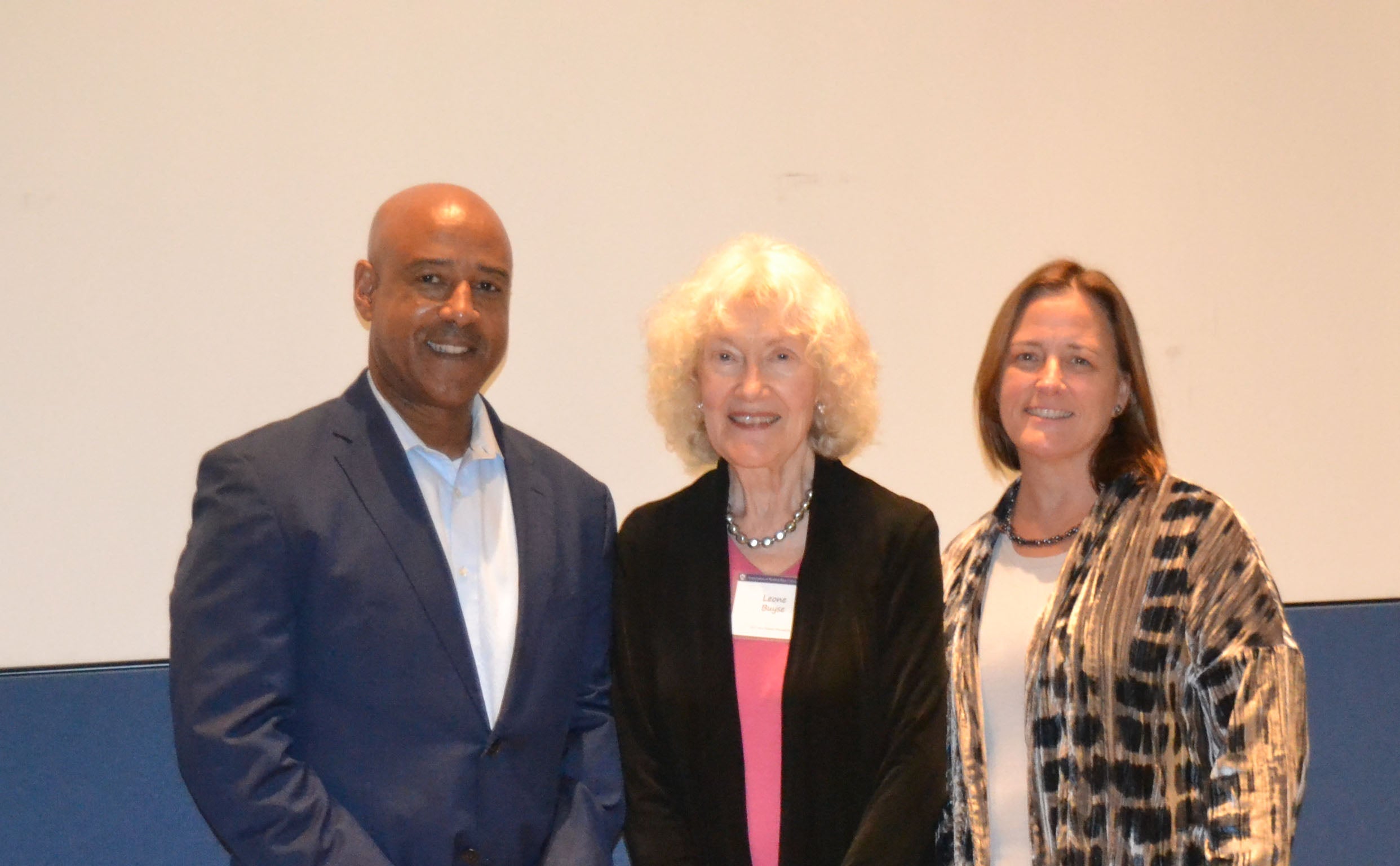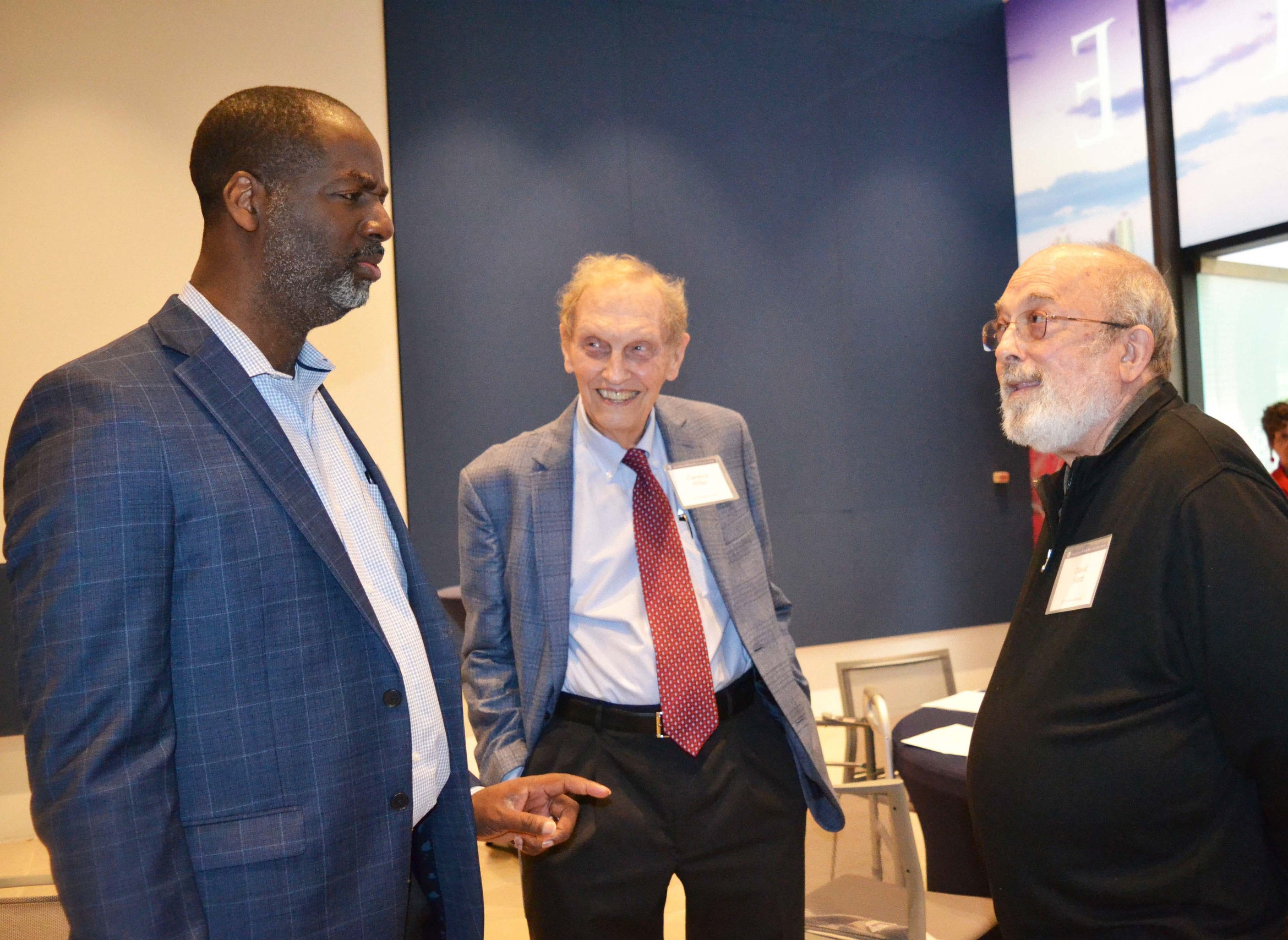 Remarks by President Reginald DesRoches and Provost Amy Dittmar,
and a "Fireside Chat" with Neal Lane, Introduction of New Members
Also, Introductions of New Members, Music, and a Preview of Activities
---
In Honor of Black History Month
February 2023 ARRUF FIELD TRIP TO THE HOUSTON BUFFALO SOLDIERS MUSEUM
---
February 2023 THE ROLE OF OCCUPATIONAL HEALTH IN MITIGATING RISK DURING COMMUNICABLE DISEASE OUTBREAKS
---
January 2023 THE NATURE GROUP'S BIRD WALK AND ITS IMPRESSIVE BIRDS
---
ARRUF is continuing to explore Houston's remarkable ethnic diversity as a context for longevity. Look at our recent events (Past Hits) to see how the program of trips, museums, lectures and more is developing on this theme.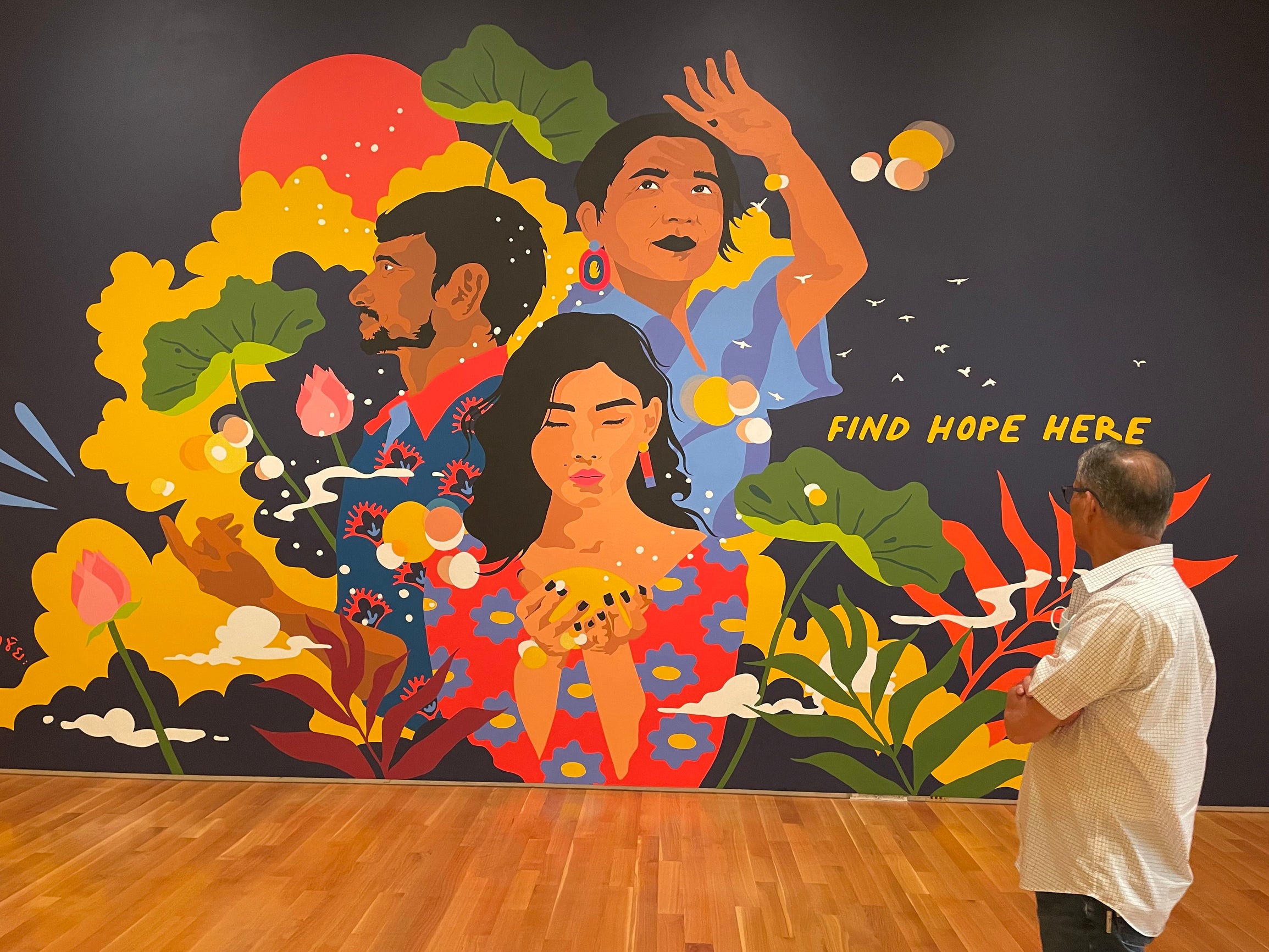 ---
ARTS GROUP
THE COLLECTING, ARTS and MUSEUMS GROUP will set up spring meetings soon.
In the meantime, the annual reading of Truman Capote's A Christmas Memory will be held on ZOOM on Dec. 16th. Look for the URL in your email on Dec. 15th. By now, most in our age group will have been vaccinated, so we should be able to have some in-person attendance at neat Houston spots and participate in other ZOOM events. Signing up for the Bard Graduate Center newsletter will give you access to some amazing resources on material culture. At the moment, an on-line exhibition of majolica ware is available (free).
To recall, the Arts Group had a single, delightful ZOOM pre-concert meeting in March, but it now needs to choose leaders and select places to go, things to see, and music to hear. (There are Schumann fans in the group.)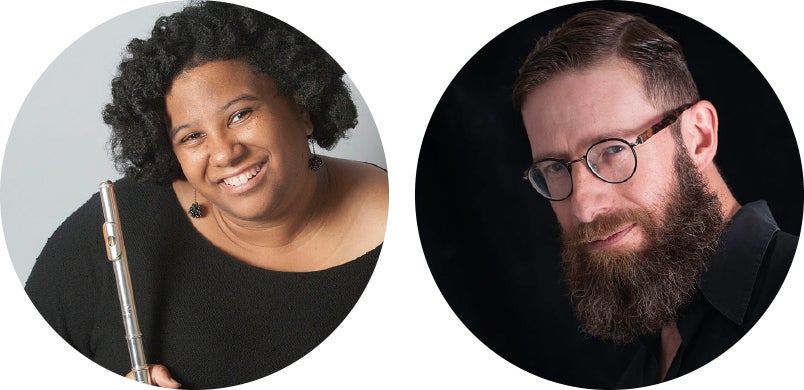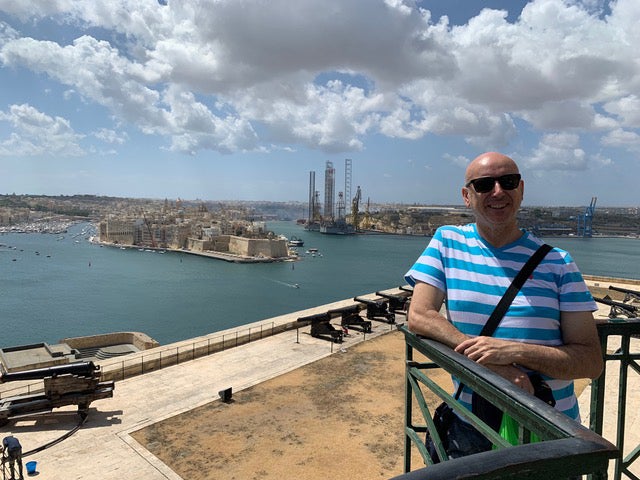 TRAVEL GROUP: The Travel Group Shares Best Moments EITHER in FONDREN 412 or via ZOOM.
Travel informs and indelibly imprints joy and beauty in marvelous memories. Tell ARRUF members about YOUR best moments as one of seven speakers with a tale to tell about great food, fabulous sunsets, hot bars, or other moments vivid in YOUR memory. Or listen from your own home via ZOOM. The Travel Group's new leaders, Viqui Arbizu-Sabater and Alfonso DuLuc, owners of a travel company in Seville, Spain, came back to Houston for a visit this summer. Members are looking forward to relief from the pandemic so that international travel can safely resume. Above, a photo of on the pilgrimage route to .
---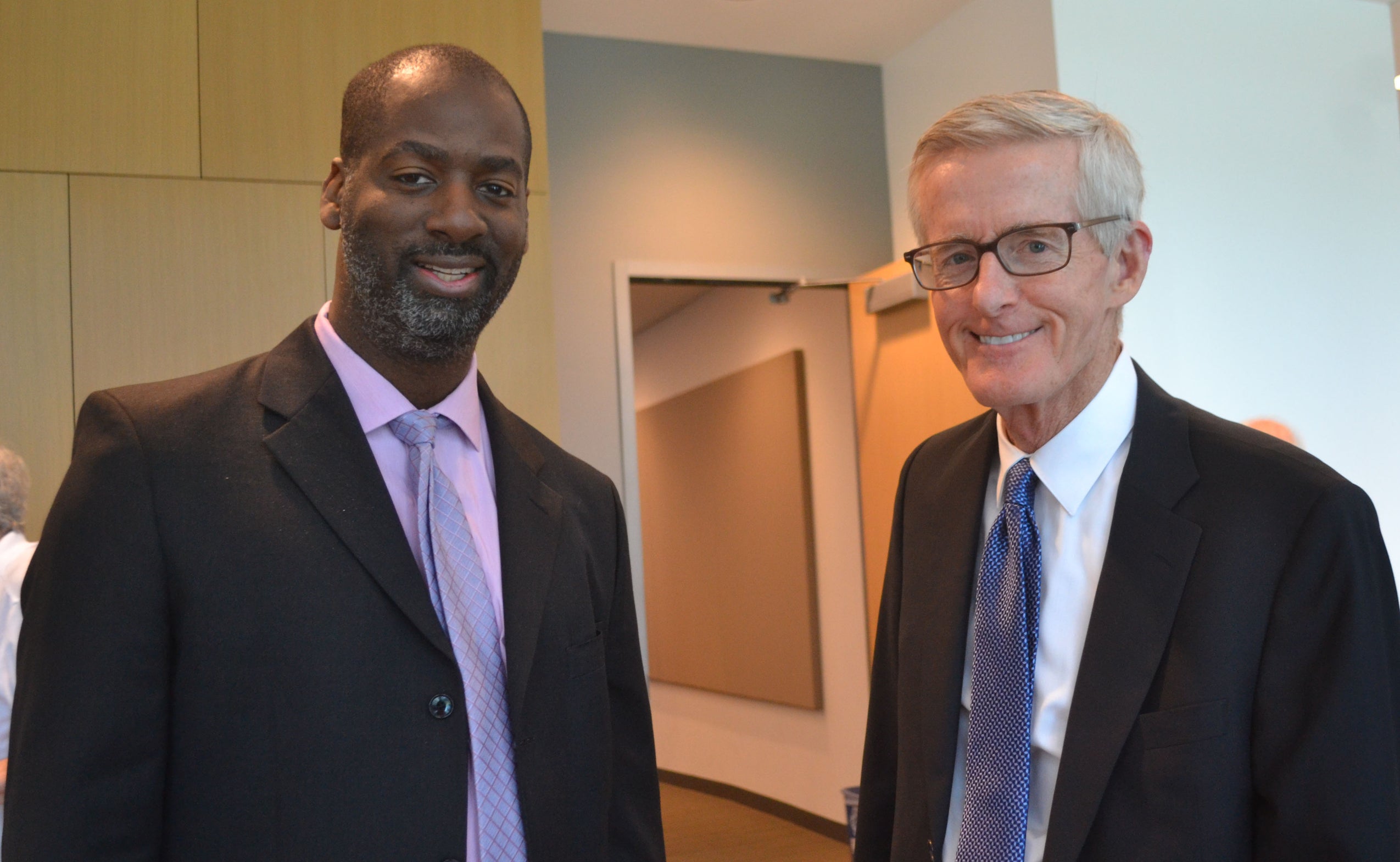 NATURE GROUP NEWS: HILL COUNTRY TOUR?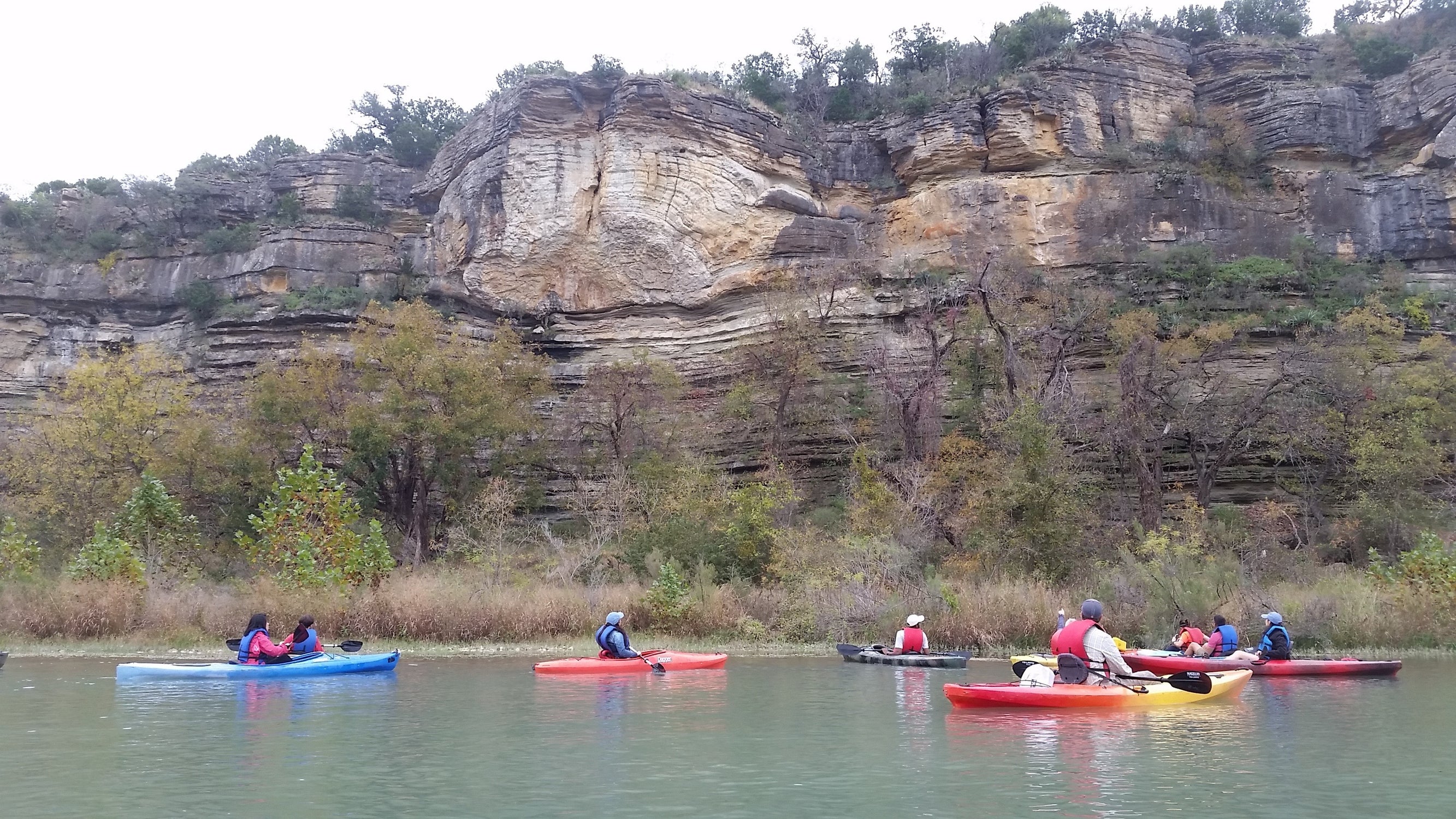 HILL COUNTRY TRIP RESCHEDULED FOR SPRING 2022: ARRUF is going to be on the move in the year ahead as we use our vaccination status and shared goals to enjoy venturing together.
In April 2021 the Nature Group held a session to hear Professor Emeritus Andre Droxler describe an area he has been studying in the Hill Country. The destination is of interest to NASA because of its similarities to an area to be investigated on Mars. A day trip to the site, planned for the fall, has been rescheduled. A spring trip is now planned. The trip should include a range of activities over a weekend, with a nearby resort serving as ARRUF headquarters.
If you would like to be contacted about this trip, reply by clicking ARRUF.invites@rice.edu. You will receive more details as they become available.
---