The Association of
Retired Rice University Faculty
Welcome to ARRUF, where innovation and collaboration transform retirement.
Here, friends and colleagues join in discussions, workshops, and research projects to rethink the role of retired faculty in the University and invent new forms of participation. Members share interests through groups that meet via ZOOM and, in the future, with in-person events.

SHAPE ARRUF's FUTURE
Volunteers are needed for the following committees to support ARRUF's new directors as we expand into full operation again.
• The Activities Committee needs a new co-chair and additional members.
* The Membership Committee, newly formed (Thad Logan and Meredith Skura, co-chairs) has produced a list of all current members and intends to expand this project. They could use your help!
* The first Benefits and Privileges Committee, we hope you noted, succeeded in fostering changes in the library policies for retired faculty. Their survey is now over two years old; we need an update!
Want to get involved in virtual committeee work? For more information, please contact Director Mark Kulstad at kulstad@rice.edu.
---
WANT TO KNOW ALL ABOUT ARRUF? Read our history.
The ARRUF ANNUAL REPORT for 2019-2020
The ARRUF ANNUAL REPORT for 2020-2021.
Use this website and its reports and newsletters to explore past events, resources, and members' profiles.
---
NUMBERS THAT MATTER: "Globally, the number of people age 60 and over is projected to double to more than 2 billion by mid-century. To ready for this demographic shift, the public and private sectors must adapt to the wants and needs of older adults. Now is the time to plan—and act." from the Milken Institute Center for the Future of Aging website.
---
VIQUI'S BACK! READ VIQUI ARBIZU-SABATER'S NEW NOTES:
ARRUF INTERNATIONAL AMBASSADOR'S NOTEBOOK:
Spring JAN-FEB 2021 MID-SUMMER JULY-AUG 2020 APRIL MAY 2020 Viqui and Alfonso's Recipe for Gazpacho Andaluz (a really top notch recipe!)
International ARRUF Ambassador Viqui Arbizu Sabater has been devoting her time to caring for Covid-19 victims in her family in Seville. Now, She's BACK. CLICK ABOVE on the most recent notes. Meanwhile, she and Alfonso DuLuc are sharing the leadership of the Travel Interest Group.
Join them at the JULY 21st Travel Group reception and meeting as ARRUF reopens its Fondren 412 headquarters!
---
---
INTEREST GROUP OWLS SAY: "IF YOU'RE IN ARRUF, YOU'RE INTERESTED!"
Read this essay by Mark Kulstad on the options for new interest groups.
Fill out the form for proposing new interest groups.
SEND US YOUR IDEAS FOR OTHER EVENTS AND FUN TO arruf.invites@rice.edu
---
TRAVEL GROUP NEWS: ON JULY 21st, the Travel Group Shares Best Moments EITHER in FONDREN 412 or via ZOOM.
Coming up soon!

Travel informs and indelibly imprints joy and beauty in marvelous memories. Tell ARRUF members about YOUR best moments as one of seven speakers with a tale to tell about great food, fabulous sunsets, hot bars, or other moments vivid in YOUR memory. Or listen from your own home via ZOOM. The Travel Group's new leaders, Viqui Arbizu-Sabater and Alfonso DuLuc, owners of a travel company in Seville, Spain, came back to Houston for a visit this summer.
---
ARTS GROUP NEWS
THE COLLECTING, ARTS and MUSEUMS GROUP will set up a meeting for November soon.
In June, fortified with our best beverages or after-luncheon spritz, we came up with a long list of possibilities, which will afford the group many in-person and ZOOM adventures. By now, most in our age group will have been vaccinated, so we should be able to have some ZOOM meetings to places across the country and across the world and some in-person attendance at neat Houston spots.
To recall, the Arts Group had a single, delightful ZOOM pre-concert meeting in March, but it now needs to choose leaders and select places to go, things to see, and music to hear. (There are Schumann fans in the group.)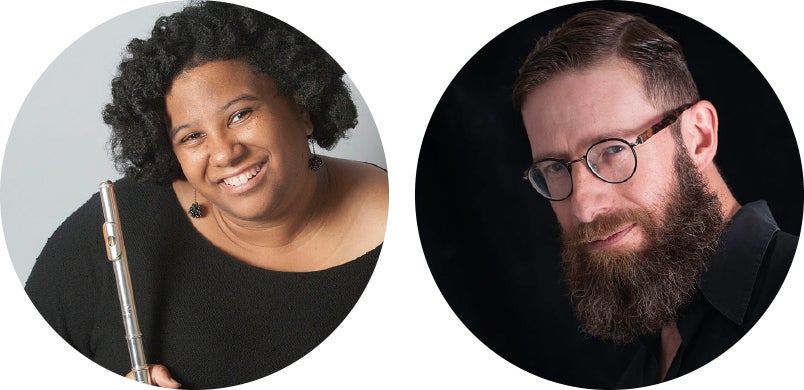 Where shall we go and hear or see when we're vaccinated and the pandemic ebbs? Join us in November to decide.
---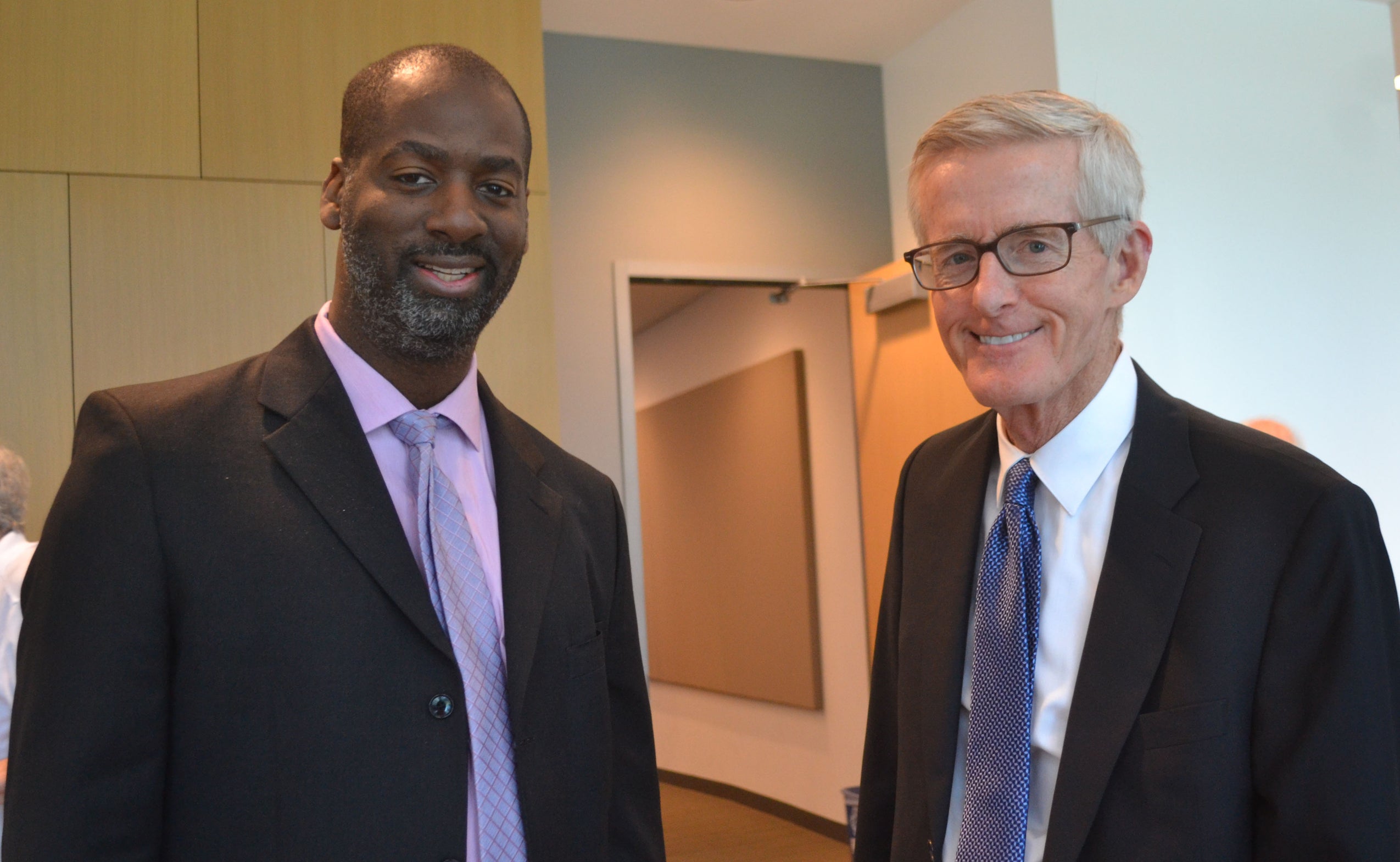 Associate Provost C. Fred Higgs III and Speaker Dr. Roger Baldwin
THE SUMMER GENERAL MEETING: DIRECTORS CHAIRED DISCUSSION OF "OUR VOICES / OUR FUTURE"
At ARRUF's first conference, in 2018, Dr. Roger Baldwin reported on his study of retired faculty organizations across the country. His most serious criticism was that most programs fail to evaluate progress toward long-term goals. They underuse resources as a result. From the beginning, Rice University's provosts and associate provosts, including C. Fred Higgs III, (shown above) have urged ARRUF to develop a special role for retired faculty.
The August 2021 conversation among members and our three new directors (Bart Sinclair, Meredith Skura, and Steve Klineberg) focused on what has "gone well" and "not so well." Reacting to the constraints of the pandemic inspired constant reimagining evident in the ARRUF Annual Report for 2020-2021. Despite moving to an on-line format, a consistent set of themes was explored in ARRUF programs: Changes at the University; Longevity and Retirement Issues, and Political, Environmental and Social Justice. Three interest groups also enabled small groups to meet about travel, nature, and arts. Activities proposed for the coming year will help members maintain a close, beneficial connection to one another and the university community.
---
NATURE GROUP NEWS: SPRING TOUR IN 2022?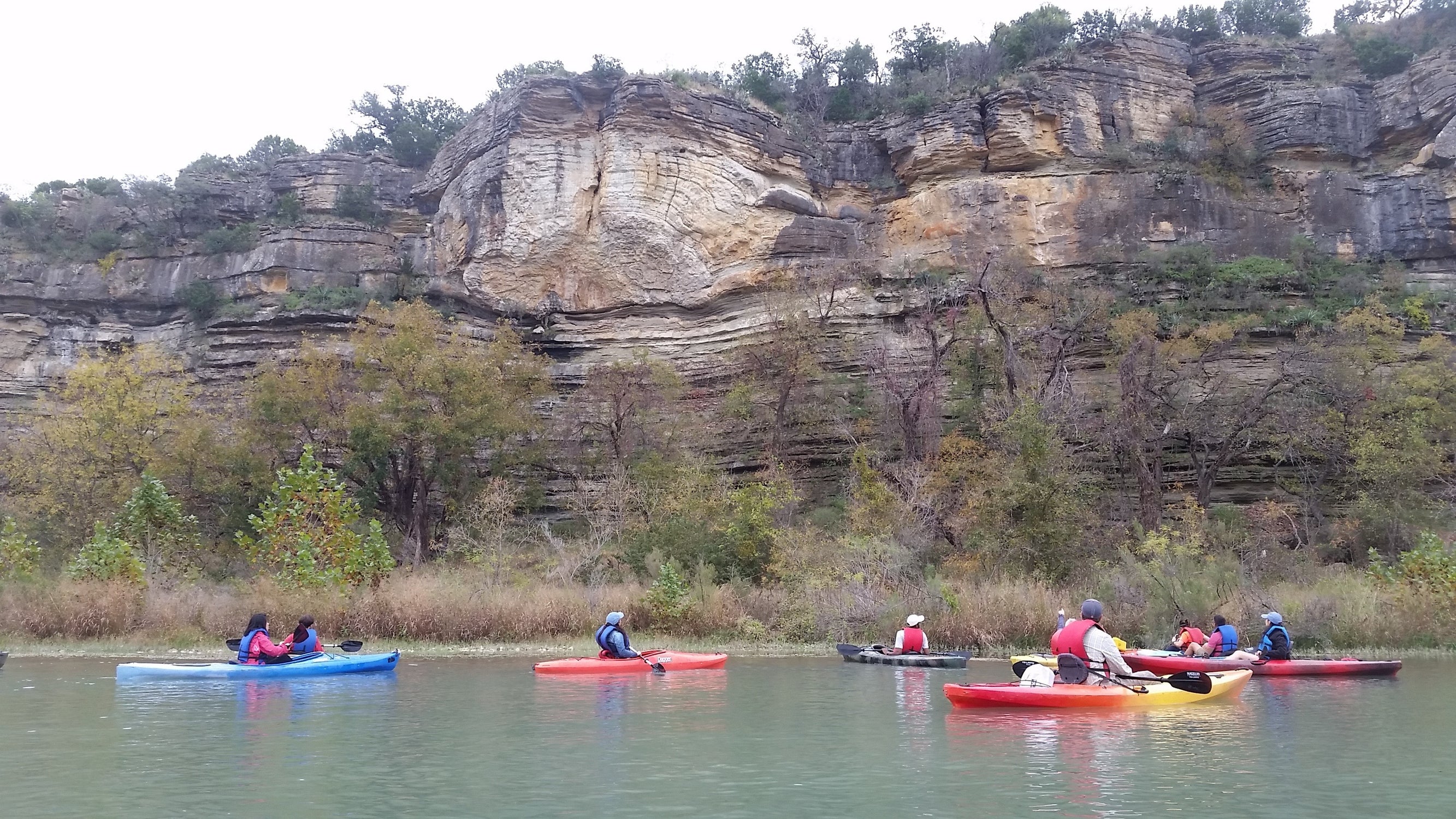 HILL COUNTRY TRIP RESCHEDULED FOR SPRING 2022: ARRUF is going to be on the move in the year ahead as we use our vaccination status and shared goals to enjoy venturing together.
In April 2021 the Nature Group held a session to hear Professor Emeritus Andre Droxler describe an area he has been studying in the Hill Country. The destination is of interest to NASA because of its similarities to an area to be investigated on Mars. A day trip to the site, planned for the fall, has been rescheduled. A spring trip is now planned. The trip should include a range of activities over a weekend, with a nearby resort serving as ARRUF headquarters.
If you would like to be contacted about this trip, reply by clicking ARRUF.invites@rice.edu. You will receive more details as they become available.
---