The Association of
Retired Rice University Faculty
Welcome to ARRUF, where innovation and collaboration transform retirement.
Here, friends and colleagues join in discussions, workshops, and research projects to rethink the role of retired faculty in the University and invent new forms of participation. Members share interests through groups that meet via ZOOM and in-person events.
Upcoming General Meetings on ZOOM, Field Trips, and Projects
---
September 29th, 1 p.m. on ZOOM. The First-year Experience at Rice: What's changed, what hasn't?

The welcome for new students is a memorable introduction to eh College System. Rice University's reputation has always been staked on undergraduate education. Join in on ZOOM at 1 p.m. on September 29th to hear Dr. Bridget Gorman, the Dean of Undergraduates, discuss how the first-year experience at Rice has been reshaped by the pandemic, the opening of new college facilities, and new admissions programs. However, the eager enthusiasm of first-year students, which we remember well, continues to well up, met with the leadership and energy of upper class college members.
The speaker for the September 29th ZOOM session is Bridget Gorman, Dean of Undergraduates and Professor of Sociology at Rice.
She has held a variety of leadership positions at Rice, including sociology department chair (2014-2018), Magister of Will Rice College (2011-2018), and Resident Associate of Jones College (2004-2008). She has served as Dean of Undergraduates since July of 2018.
As a sociologist and demographer, Bridget is interested in how social conditions and experiences shape group differences in health and well-being among children and adults. Her research examines health disparities based on racial/ethnic identity, nativity, gender identity, and sexual orientation (and their intersections), and focuses on how fundamental social causes (e.g., socioeconomic status, social integration and support) underlie and shape group differences in health outcomes. She has built a substantial body of research, with over 60 peer-reviewed articles published with collaborators and students in a variety of sociology, demography, and public health journals.
Bridget is also an acclaimed teacher, having won multiple awards for teaching, mentoring, and service to students since joining the Rice faculty – including the Presidential Mentoring Award, and the George R. Brown Award for Excellence in Teaching (the university's top teaching prize).
We note that September 15th is the first day of Hispanic Heritage Month.
---
October 10th 10:00 a.m.: Field Trip to the newly expanded and redesigned Houston Farmers' Market followed by lunch
Hop on the ARRUF bus at the Faculty Club parking lot at 10:00 a.m. Tour the many market stands and explore the stunning variety of foods that are the basis of Houston taste specialties that were featured on No Passport Required and other TV shows. Enjoy lunch afterward (each person pays separately) at a classic burger joint, Underbelly Burgers (the first of several specialty restaurants being built and opened over the next months). Bus returns at 1 p.m. Food specialties from our individual heritages; burger norms that unite us?
---
Wednesday, November 9th: 10:00 a.m. : Tour of Golden Worlds: The Portable Universe of Indigenous Colombia at the Museum of Fine Arts Houston
ARRUF continues to explore the artistic riches of Hispanic Cultures in Houston.
Lunch afterward at the MFAH restaurant. RSVP to ARRUF.invites@rice.edu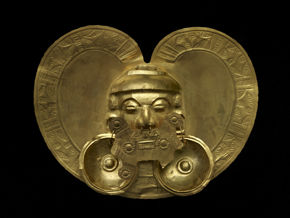 According to the Museum's website, "Golden Worlds: The Portable Universe of Indigenous Colombia showcases the diversity and brilliance of ancient Colombian cultures. The exhibition reframes the approach to ancient Colombian art and invites visitors into a cultural dialogue that spans both space and time.
With the European conquest, Indigenous cultures and knowledge—based on millennia of intellectual efforts—were largely cast aside. By drawing heavily on the involvement of contemporary Indigenous collaborators, Golden Worlds infuses these stunning works with life, meaning, and relevance for today and the future."
---
December:
In Planning
Conversations with members about their visions for ARRUF.
Date not set - A Conference on Making Houston a Longevity Magnet City (Spring or Fall 2023)
---
ARRUF Interest Groups: "If You're In ARRUF, You're Interested"
ARRUF has had four interest groups. Past groups have focused on memoir writing, travel, nature, and arts. This fall the ARTS INTEREST GROUP looks forward to being able to enjoy arts performances on line and in person.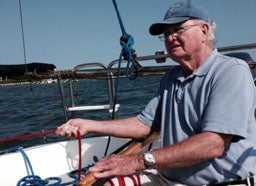 February 2022 - Memoir Writing. Recollections and Reflections: A Memoir Reading by Sandy Havens (We mourn the death of Sandy Havens, who warmed our hearts with a reading in February)
---
January 2022 - Nature Interest Group. See the World's Captivating Birds? Professor Emeritus Mark Kulstad prepared members for their own travels or studies at the January field trip. READ MORE
---
ARRUF usually holds general meetings once each month. Interest groups meet on a flexible schedule determined by their specific projects. Click on the interest group headings below to find out more.
FOR UPCOMING EVENTS, ARRUF URGES YOU TO COME AS YOU CAN.

Sam Davis (Chemical and Biomolecular Engineering) recommends well engineered transportation, like his stable and speedy walker, to attend ARRUF events!
Got a hitch in your "get along"? A wheelchair and an escort may be your solution. Others trust a sturdy cane or a motorized chair or scooter. ARRUF wants you to use the means that may work best for you. Choose your chariot!
We will do all we can to ensure your safety. Don't wait. Let the smiling friends who await you at ARRUF energize your participation.
---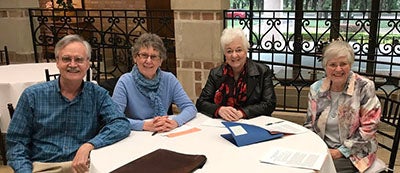 SHAPE ARRUF's FUTURE
Volunteers are needed for the following committees to support ARRUF's new directors as we expand into full operation again.
• The Activities Committee needs a new co-chair and additional members.
* The Membership Committee, newly formed (Thad Logan, Chair) has produced a list of all current members and intends to expand this project. They could use your help!
* The first Benefits and Privileges Committee, we hope you noted, succeeded in fostering changes in the library policies for retired faculty. Their survey is now over two years old; we need an update!
Want to get involved in virtual committee work? For more information, please contact Director Mark Kulstad at kulstad@rice.edu.
---
WANT TO KNOW ALL ABOUT ARRUF? Read our history.
The ARRUF ANNUAL REPORT for 2019-2020
The ARRUF ANNUAL REPORT for 2020-2021.
The ARRUF ANNUAL REPORT for 2021-2022 (to be added)
Use this website and its reports and newsletters to explore past events, resources, and members' profiles.
---
NUMBERS THAT MATTER: "Globally, the number of people age 60 and over is projected to double to more than 2 billion by mid-century. To ready for this demographic shift, the public and private sectors must adapt to the wants and needs of older adults. Now is the time to plan—and act." from the Milken Institute Center for the Future of Aging website.
---
VIQUI'S BACK! READ VIQUI ARBIZU-SABATER'S NEW NOTES:
ARRUF INTERNATIONAL AMBASSADOR'S NOTEBOOK:
Spring JAN-FEB 2021 MID-SUMMER JULY-AUG 2020 APRIL MAY 2020 Viqui and Alfonso's Recipe for Gazpacho Andaluz (a really top notch recipe!)
International ARRUF Ambassador Viqui Arbizu Sabater has been devoting her time to caring for Covid-19 victims in her family in Seville. Now, She's BACK. CLICK ABOVE on the most recent notes. Meanwhile, she and Alfonso DuLuc are sharing the leadership of the Travel Interest Group.
---
What's Been Happening at ARRUF? Take a Look!
SEPTEMBER 16, ARRUF Members Attended Karin Broker's Solo Exhibition, "my circus," at the McClain Gallery, 2242 Richmond Ave.
ARRUF member Karin Broker's solo exhibition, "my circus," is her 7th solo exhibition. Although known for her inspirational teaching and the Rice Print Gallery, Broker is multi-talented and has assembled a company of figures that express the complex relationship between individuals and their social and political context. Members attended, then returned to the Faculty Club on Monday, September 19th, at 11:30 a.m. for lunch and discussion.
SEPTEMBER 19 - Lunch at the Faculty Club to discuss Karin Broker's exhibition, what we did this summer, and ARRUF's Fall Plans
---
JULY 2nd: ARRUF's First Summer Field Trip: The Asia Society Center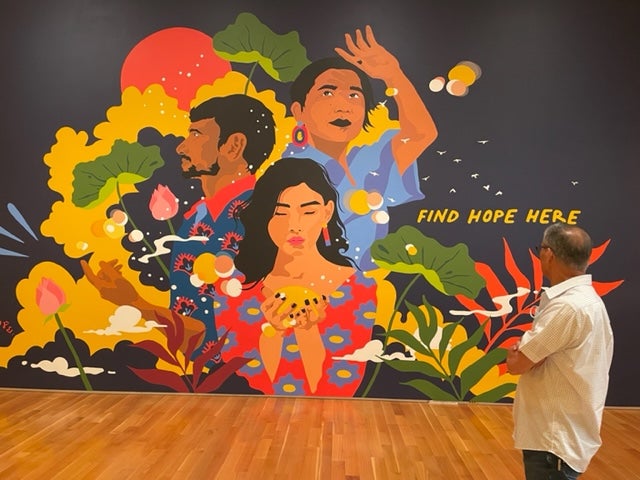 ARRUF began the July patriotic holiday celebration with a trip to the Asia Society Center. It' was part of a series exploring how multiple cultural heritages foster a unique longevity experience in Houston. Two aspects of culture—architecture and art—were featured in the Saturday, July 2nd field trip:
A docent-led tour of the famed Asia Society Center, designed by Yoshio Taniguchi, at 1370 Southmore Blvd., near the Rice campus. When the building was opened in 2014, it won an American Institute of Architects award.

A docent tour about the Exhibition whose theme coincides with ARRUF's interest in Houston as a HOME for older citizens in multiple cultural groups: "Making HOME: Artists and immigration." The works of Phung Huynh, Beili Liu, Tuan Andrew Nguyen, and Amanda Phingbodhipakkiya, revealed deeply personal histories of immigration.
Participants enjoyed a special backstage tour of the dressing rooms, staging areas, and the stage which is specially designed for dance recitals and other events. Clarence Miller and Manik Talwani tested the view from the stage.
Afterward, members had lunch in the charming Java Lava Café and discussed the tour and exhibition.
---
May 19 - Modern Pilgrimage: The Path to Santiago de Compostela. Peggy Patterson. Sponsored by the Travel Group
Walking the Camino de Santiago was traditionally a catholic pilgrimage to the Cathedral of Santiago. People from all over the world now go to Spain to walk the Camino which is said to be the path that St. James walked to Northwest Spain. But the people that walk the Camino do so for different reasons: some walk for spiritual reasons and some simply because it is a beautiful , interesting and safe trail to hike.
---
April 6; Rice University's Architectural Styles. Stephen Fox, Architectural Historian: Bus Tour with Stops of Landscaping and Architecture on the Rice Campus
---
---
April 21, 2022 - Welcome to ARRUF, Rice's Multidisciplinary Community: A Reception for New Retiring Faculty. Moody Center for the Arts. Music and Arts Intersections Exhibition. 4:30 p.m.
---
March 10, 2022 - Miss Ima Hogg: What One Woman Could. A ZOOM Presentation on Ima Hogg's cultural impact on Houston by Annette Mullendore, Bayou Bend Docent Manager.
---
---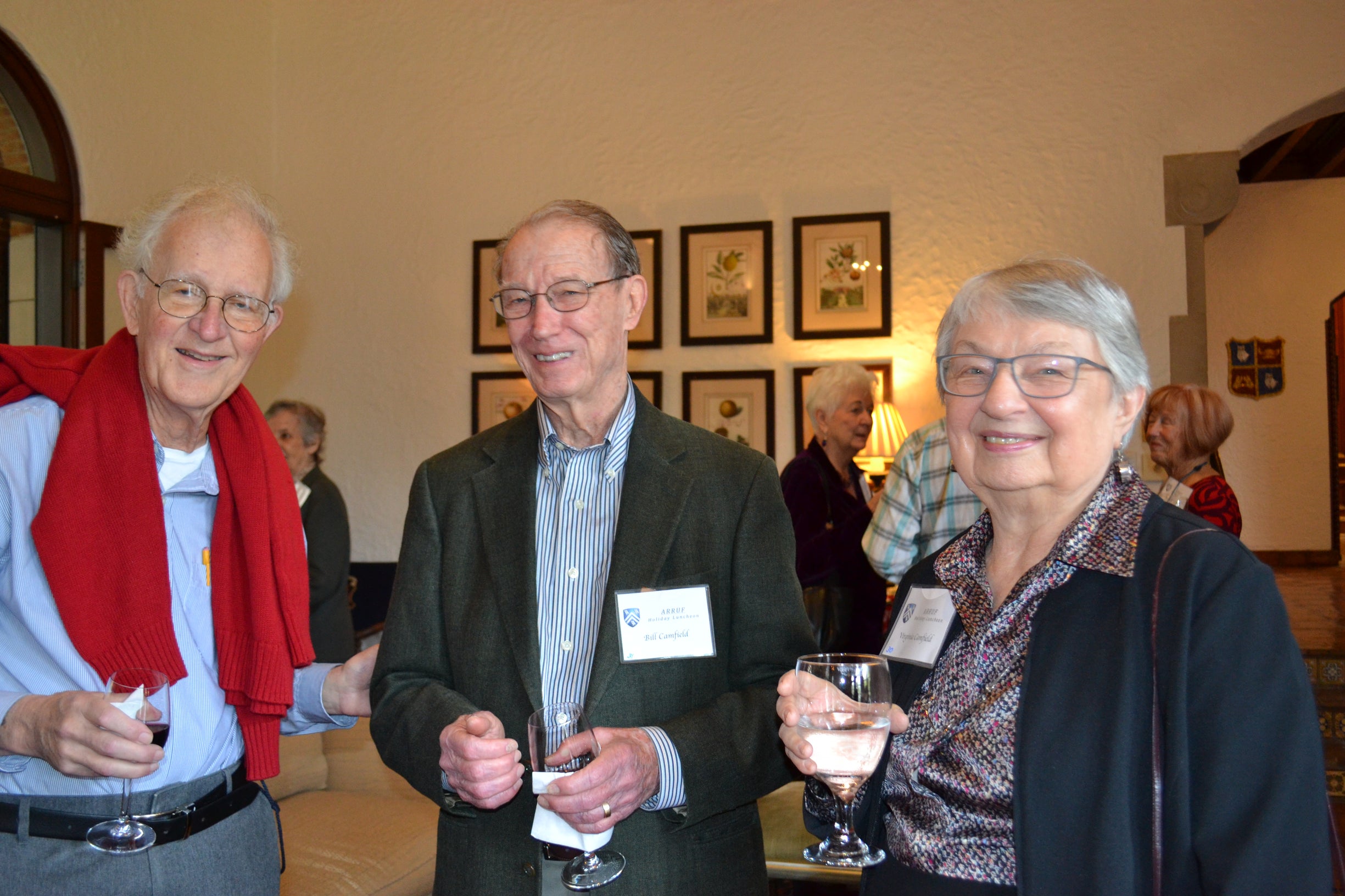 Read this essay by Mark Kulstad on the options for new interest groups.
Fill out the form for proposing new interest groups.
SEND US YOUR IDEAS FOR OTHER EVENTS AND FUN TO arruf.invites@rice.edu
---
TRAVEL GROUP NEWS: ON JULY 21st, the Travel Group Shares Best Moments EITHER in FONDREN 412 or via ZOOM.
Coming up soon!

Travel informs and indelibly imprints joy and beauty in marvelous memories. Tell ARRUF members about YOUR best moments as one of seven speakers with a tale to tell about great food, fabulous sunsets, hot bars, or other moments vivid in YOUR memory. Or listen from your own home via ZOOM. The Travel Group's new leaders, Viqui Arbizu-Sabater and Alfonso DuLuc, owners of a travel company in Seville, Spain, came back to Houston for a visit this summer. Members are looking forward to relief from the pandemic so that international travel can safely resume.
---
ARTS GROUP NEWS
THE COLLECTING, ARTS and MUSEUMS GROUP will set up spring meetings soon.
In the meantime, the annual reading of Truman Capote's A Christmas Memory will be held on ZOOM on Dec. 16th. Look for the URL in your email on Dec. 15th. By now, most in our age group will have been vaccinated, so we should be able to have some in-person attendance at neat Houston spots and participate in other ZOOM events. Signing up for the Bard Graduate Center newsletter will give you access to some amazing resources on material culture. At the moment, an on-line exhibition of majolica ware is available (free).
To recall, the Arts Group had a single, delightful ZOOM pre-concert meeting in March, but it now needs to choose leaders and select places to go, things to see, and music to hear. (There are Schumann fans in the group.)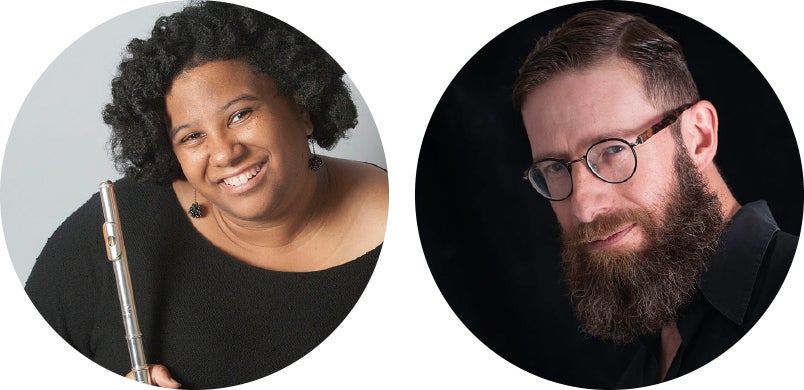 Where shall we go and hear or see when we're vaccinated and the pandemic ebbs? Join us in our next ZOOM meeting to decide.
---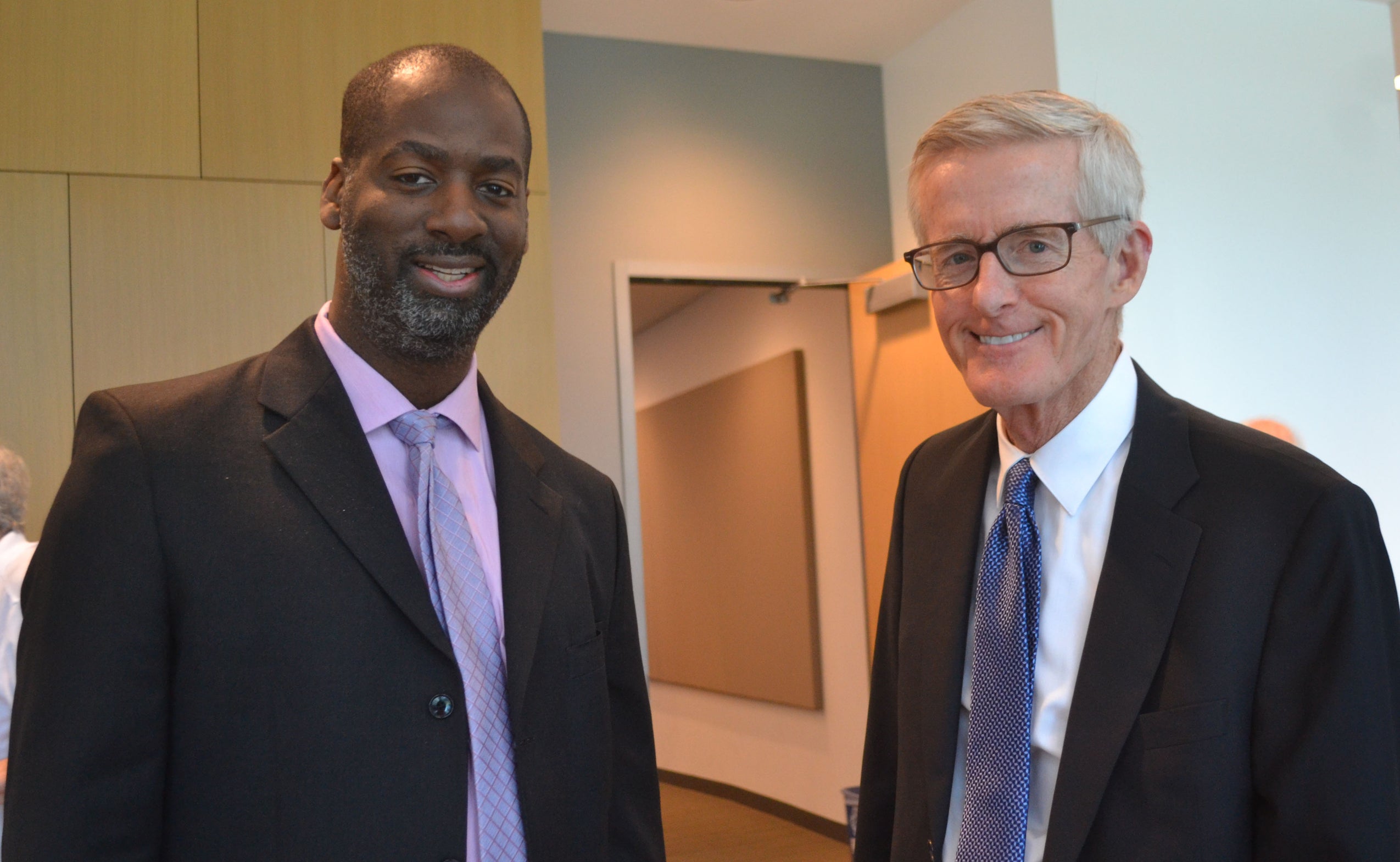 Associate Provost C. Fred Higgs III and Speaker Dr. Roger Baldwin
THE SUMMER GENERAL MEETING: DIRECTORS CHAIRED DISCUSSION OF "OUR VOICES / OUR FUTURE"
At ARRUF's first conference, in 2018, Dr. Roger Baldwin reported on his study of retired faculty organizations across the country. His most serious criticism was that most programs fail to evaluate progress toward long-term goals. They underuse resources as a result. From the beginning, Rice University's provosts and associate provosts, including C. Fred Higgs III, (shown above) have urged ARRUF to develop a special role for retired faculty. Expect to be contacted with an invitation for a conversation on-line about your thoughts about ARRUF.
The August 2021 conversation among members and our three new directors (Bart Sinclair, Meredith Skura, and Steve Klineberg) focused on what has "gone well" and "not so well." Reacting to the constraints of the pandemic inspired constant reimagining evident in the ARRUF Annual Report for 2020-2021. Despite moving to an on-line format, a consistent set of themes was explored in ARRUF programs: Changes at the University; Longevity and Retirement Issues, and Political, Environmental and Social Justice. Three interest groups also enabled small groups to meet about travel, nature, and arts. Activities proposed for the coming year will help members maintain a close, beneficial connection to one another and the university community.
---
NATURE GROUP NEWS: SPRING TOUR IN 2022?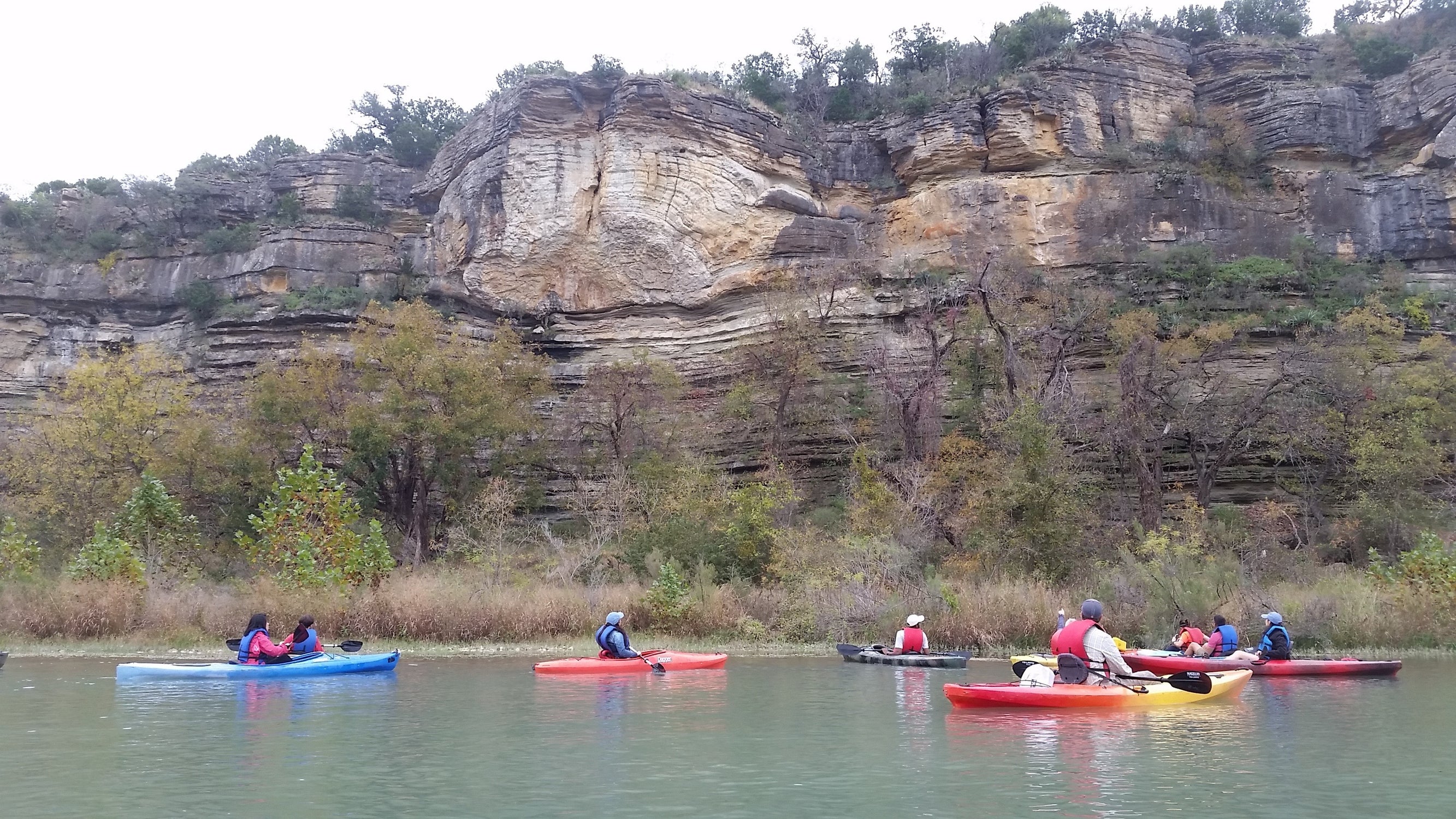 HILL COUNTRY TRIP RESCHEDULED FOR SPRING 2022: ARRUF is going to be on the move in the year ahead as we use our vaccination status and shared goals to enjoy venturing together.
In April 2021 the Nature Group held a session to hear Professor Emeritus Andre Droxler describe an area he has been studying in the Hill Country. The destination is of interest to NASA because of its similarities to an area to be investigated on Mars. A day trip to the site, planned for the fall, has been rescheduled. A spring trip is now planned. The trip should include a range of activities over a weekend, with a nearby resort serving as ARRUF headquarters.
If you would like to be contacted about this trip, reply by clicking ARRUF.invites@rice.edu. You will receive more details as they become available.
---