The Association of
Retired Rice University Faculty
Welcome to ARRUF, where innovation and collaboration transform retirement.
Here, friends and colleagues join in discussions, workshops, and research projects to rethink the role of retired faculty in the University and invent new forms of participation. Members share interests through groups that meet via ZOOM and, in the future, with in-person events.
ARRUF WELCOMES NEW DIRECTORS JULY 1, 2021!
Dr. Stephen Klineberg, Founding Director, Kinder Institute for Urban Research, has been shaping local thought on the ongoing trends in Houston for forty years. As the founding-director of the annual "Kinder Houston Area Survey" (1982-2021), he has tracked the economic outlooks, demographic patterns, experiences, and beliefs among successive representative samples of Harris County residents during 40 years of remarkable change. His book exploring the national implications of this research, entitled Prophetic City: Houston on the Cusp of a Changing America, was published in June 2020 by Simon & Schuster. Klineberg is the recipient of twelve major teaching awards at Rice and is a much sought-after speaker in the Houston community and beyond. He is a graduate of Haverford College, with an MA from the University of Paris and a PhD from Harvard. He and his wife Margaret have lived in Houston since the early 1970s; they have two children and five grandchildren, four of whom have graduated from Rice.

Dr. Klineberg has recently retired into emeritus status as a sociology professor at Rice, but continues to do research and to write reports and articles at the Kinder Institute. He looks forward to working together with the other directors and committee chairs--with everyone--to develop even better outreach programs and new initiatives in the years ahead.
---
---
Dr. Meredith Skura came to Rice in 1978 when it was a much smaller, looser and less ambitious place, and she has watched it grow into the powerful presence we know today. In the English Department she specialized in early modern literature –centering on Shakespeare and other writers in his period, but she has extensive administrative experience. She served as chair of the Department of English twice, as Acting Dean of Humanities for one year, during which she coordinated the efforts of a varied group of faculty. Since then she has served on the Faculty Senate and the Executive Committee of the Faculty Senate. Several years ago she took over as Chair for the Education Department and helped establish a new and more unified department, believing in the importance of Rice's advanced expertise in shaping secondary school education.

She has advocated that ARRUF should keep track of all retired faculty and provide opportunities for members to meet and get to know one another. ARRUF should continue to provide interesting speakers at its monthly general meetings and to welcome new interest groups like the ones already established. ARRUF is a new group that has enabled many activities and interchanges; She plans to build on that strength.
---
WANT TO KNOW ALL ABOUT ARRUF? READ
The ARRUF ANNUAL REPORT for 2019-2020
The ARRUF ANNUAL REPORT for 2020-2021.
Use this website and its reports and newsletters to explore past events, resources, and members' profiles.
---
NUMBERS THAT MATTER: "Globally, the number of people age 60 and over is projected to double to more than 2 billion by mid-century. To ready for this demographic shift, the public and private sectors must adapt to the wants and needs of older adults. Now is the time to plan—and act." from the Milken Institute Center for the Future of Aging website.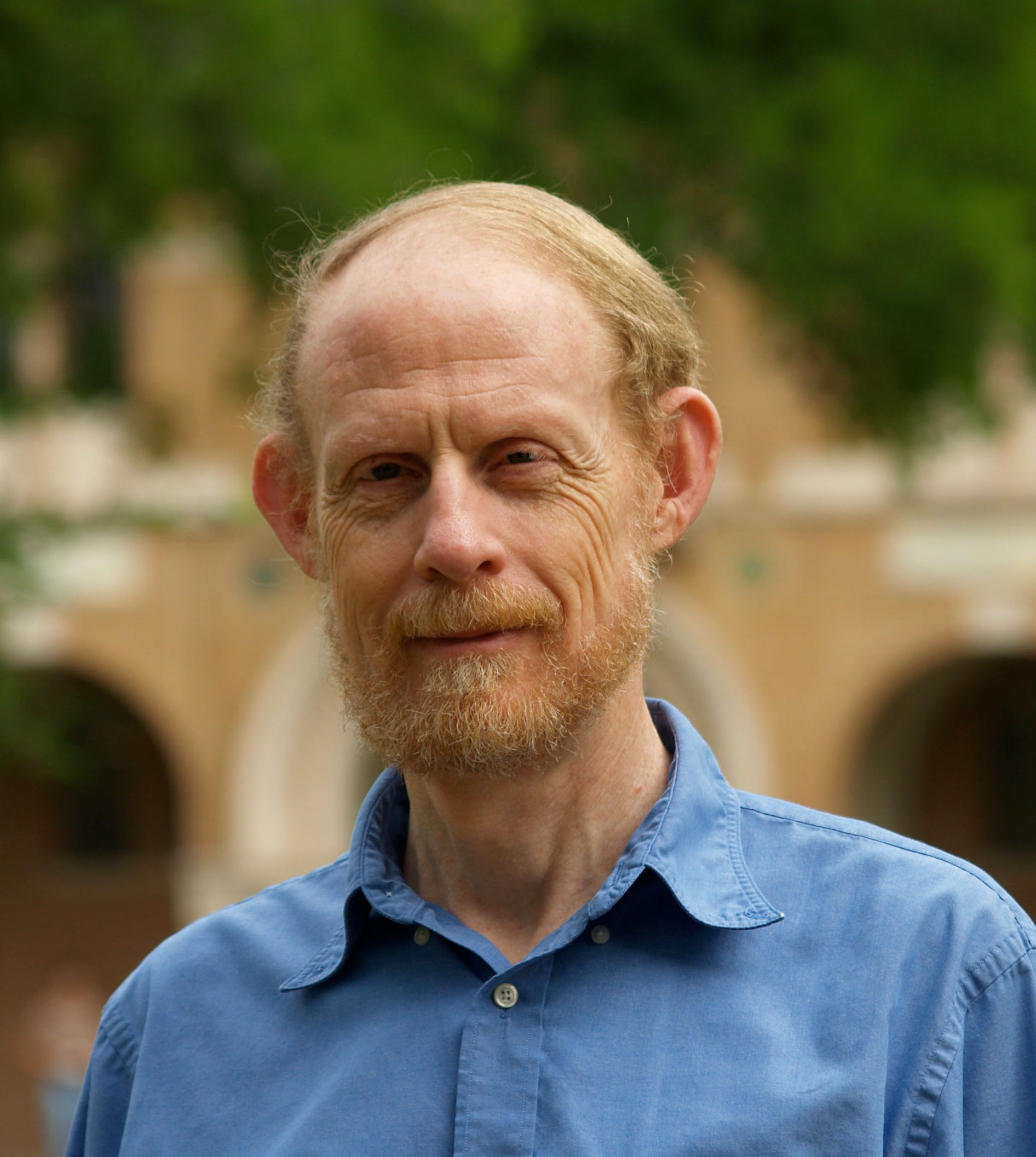 Dr. Bart Sinclair joined the faculty of the Department of Electrical Engineering (later Electrical and Computer Engineering) at Rice in 1978 as an assistant professor upon receiving his Ph.D. from Rice. His research was in the area of computer engineering, and particularly in performance evaluation of computers, distributed systems and networks. In 1999 he joined the office of the Dean of Engineering as assistant dean and in 2002 became associate dean, with responsibilities in undergraduate education, budget management, alumni relations, and facilities, to name a few. He retired from the dean's office as senior associate dean for finance and administration in 2019.
Dr. SInclair notes that he enjoyed 38 years as a faculty associate at Brown College and a member of the University Marshals Committee for over 30 years. He served as a member of the Committee on the Undergraduate Curriculum (including co-chair), the SACS Accreditation Compliance Committee (including co-chair), chair of the Scholarship & Awards Committee (including chair), the Course Enrollment Task Force, Classroom Task Force, and the Data Security Task Force (chair).

Dr. Sinclair particularly looks forward to restarting in-person meetings later this year. Those meetings could be at Rice, but ARRUF may be more adventurous and explore some of the many interesting sites and activities of the Houston area. The ZOOM meetings have the advantage of being able to include faculty who have retired outside the immediate area or have limited mobility; he expects to continue meeting in that format at least occasionally. ARRUF could also provide a means for keeping up with significant changes on the Rice campus, e.g., what the experience of coping with the pandemic has been and how it might change education delivery post-COVID-19, or what the new $100M Welch Institute for Advanced Materials will look like.

ARRUF members will soon elect directors for 2021-2023 or 2024. ARRUF candidates for director, originally imagined as making a three-year commitment to the positions, are being asked to commit for two years with a possibility of a third year. It is highly desirable for directors to have overlapping leadership positions to make continuity and achievement of long-term goals possible. You will soon receive more information in an email about the candidates who were identified by the present directors, acting in place of the Nominations and Elections Committee, which has not been staffed during the pandemic. All members who would like to declare themselves as additional candidates should contact Clarence Miller at camill@rice.edu to announce their intentions.
Further, volunteers are needed for the following committees as we expand into full operation as conditions improve.
• The Activities Committee needs a new co-chair and additional members.
* The Membership Committee, newly formed (Thad Logan and Meredith Skura, co-chairs) has produced a list of all current members and intends to expand this project. They could use your help!
* The first Benefits and Privileges Committee, we hope you noted, succeeded in fostering changes in the library policies for retired faculty. Their survey is now over two years old; we need an update!
Want to get involved in virtual committeee work? For more information, please contact Director Mark Kulstad at kulstad@rice.edu.
---
SO WHAT'S YOUR INTEREST? Read this essay by Mark Kulstad on the options for new interest groups.
Fill out the form for proposing new interest groups.
SEND US YOUR IDEAS FOR OTHER EVENTS AND FUN TO arruf.invites@rice.edu
---
---
On June 17, the "Livin' Is Easy": At the June General Meeting, relax and

• hear Jim Blackburn read his poems and
• see Isabelle Scurry Chapman's paintings
from their collaboration, BIRDS: A Collection of Verse and Vision.
And more about saving the Texas Coast.
---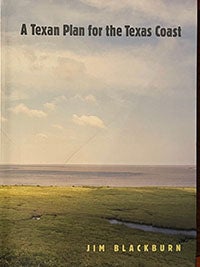 ---
NATURE GROUP NEWS
ARTS GROUP NEWS
TRAVEL GROUP NEWS
---
In-Person and on ZOOM Travel Group Best Moments Meeting at the Brochstein Pavilion

Travel informs and indelibly imprints joy and beauty in marvelous memories. Hear ARRUF members' best moments as part of the audience or as one of seven speakers with a tale to tell about great food, fabulous sunsets, hot bars, or other moments vivid in YOUR memory.
Be in the audience or "on stage" or BOTH!
BY JULY 2nd: Send an email to Travel Group Leader Viqui Arbizu-Sabater at varbizu@rice.edu (1) to attend and/or (2) to sign up to tell all.
---
SEPTEMBER TOUR?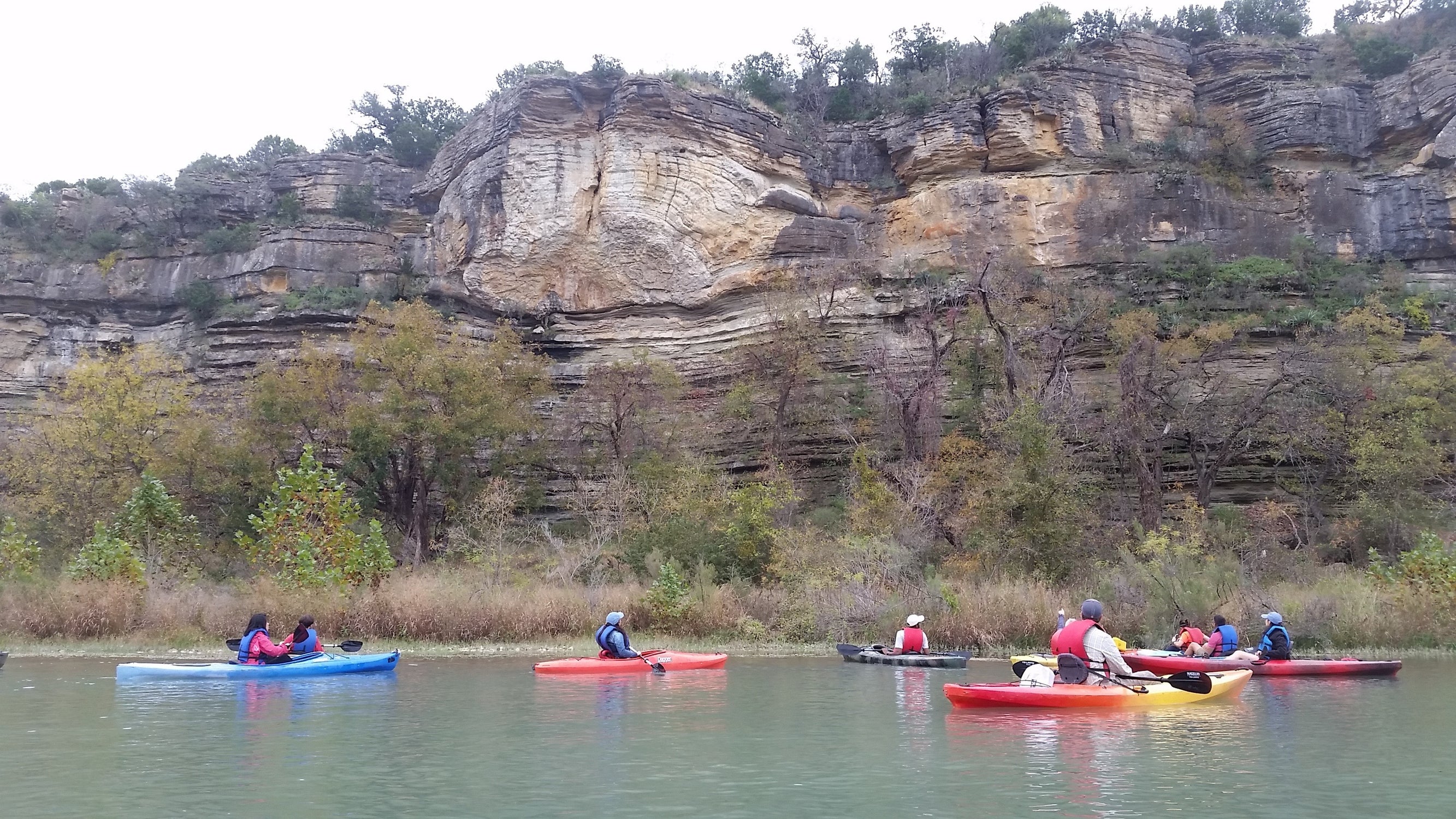 A MEETING WITH A FUTURE: APRIL 29th, Thursday: The Nature Group held a session to hear about an exciting discovery in the Hill Country and plan a day trip to there in the fall. The trip will take members to an exciting area that is being studied by NASA because of its similarities to an area to be investigated on Mars.More details soon.

Professor Emeritus Andre Droxler, who will lead the fall trip, will present the intriguing details of the site at the April meeting.

Distance from Houston, approximately 200 miles. Due to health considerations, members will drive their own cars. Involves some walking at the site. Wear walking shoes and comfortable clothes. Bring bottled water. Lunch provided.

If you would like to be contacted about this trip, reply by clicking ARRUF.invites@rice.edu
---
VIQUI'S BACK! READ VIQUI ARBIZU-SABATER'S NEW NOTES:
ARRUF INTERNATIONAL AMBASSADOR'S NOTEBOOK: Spring JAN-FEB 2021 MID-SUMMER JULY-AUG 2020 APRIL MAY 2020 Viqui and Alfonso's Recipe for Gazpacho Andaluz
International ARRUF Ambassador Viqui Arbizu Sabater has been devoting her time to caring for Covid-19 victims in her family in Seville. Now, She's BACK. CLICK ABOVE on the most recent notes. Meanwhile, she and Alfonso DuLuc are sharing the leadership of the Travel Interest Group.
---
COLLECTING, ARTS and MUSEUMS GROUP
Second Attempt: June 21th, MONDAY, 1:00 p.m.

Technical problems prevented our June 10 meeting to plan fall excursions, speakers, concerts and more! We will not be defeated. Second attempt on Monday, June 21st.
Drop in with your best beverage or after-luncheon spritz. By fall, most in our age group will have been vaccinated, so we should be able to have some ZOOM meetings and some in-person attendance at neat Houston spots (and who says a cafe can't compete as a work of art?). Join us to make a return to open and opening to remember! (But on ZOOM in June 21st)
The Arts Group had a single, delightful ZOOM pre-concert meeting in March,but it now needs to choose leaders and select places to go, things to see, and music to hear. (There are Schumann fans in the group.)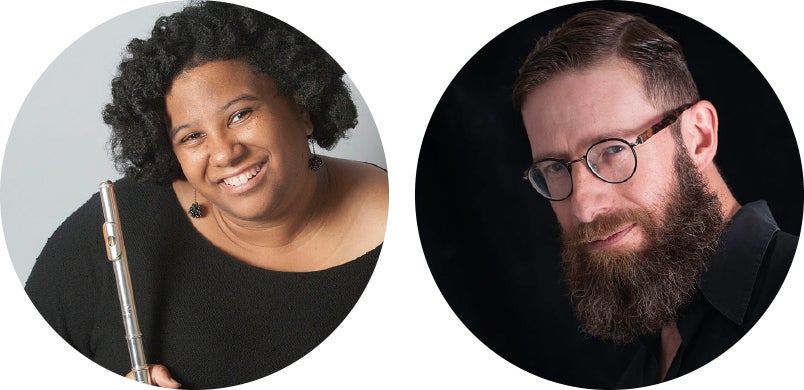 Click the URL that will be sent on June 9th for a JUNE 10th ZOOM meeting to plan fall ARTS Interest Group activities. Where shall we go and hear or see when we're vaccinated and the pandemic sinks to a low ebb?
---