The Association of
Retired Rice University Faculty
Welcome to ARRUF, where innovation and collaboration transform retirement.
Here, friends and colleagues join in discussions, workshops, and research projects to rethink the role of retired faculty in the University and invent new forms of participation. Members share interests through groups that meet via ZOOM and, in the future, with in-person events.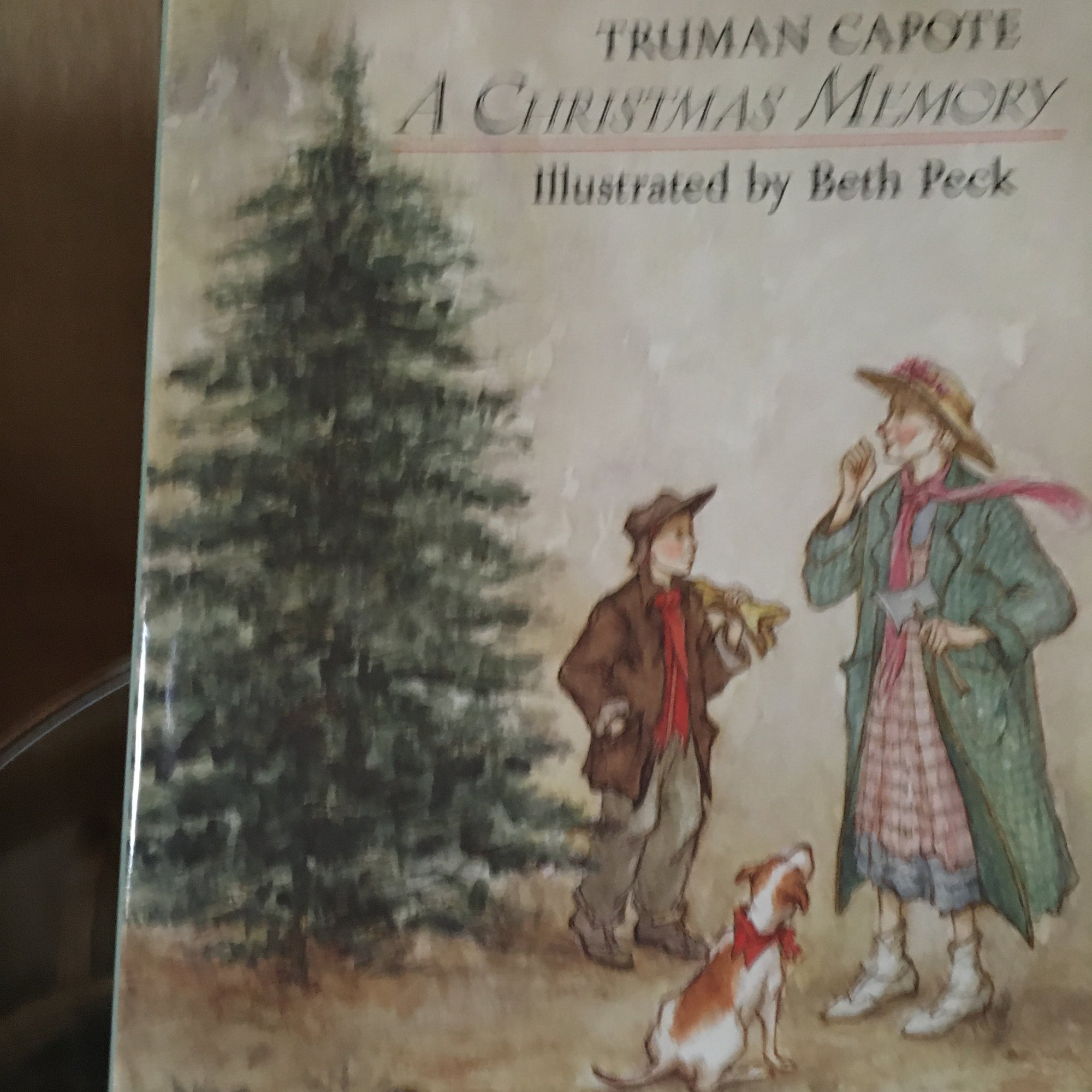 ---
A READING IN THE HOLIDAY SPIRIT!
Truman Capote's A CHRISTMAS MEMORY
On Thursday, December 3rd, several ARRUF members gathered to read aloud Truman Capote's A Christmas Memory. Like many of us today, "Buddy" and his older cousin "Sook" in Capote's story of the 1930s must deal with uncertainties and privations, inventing rituals for all occasions to give meaning to their lives. Perfect for the Covid-19 era, this holiday tale emphasizes gifts of friendship and shared adventure.
ARRUF member and founding dean of the Shepherd School, Sam Jones, was a special guest. His opera, A Christmas Memory, is based on Capote's story, and he told us about his quest to gain Capote's permission to adapt the work for opera.
---
ARRUF member Stephen L. Klineberg, Founding Director of the Kinder Institute for Urban Research and Professor Emeritus of Sociology, has capped his decades of survey work on the City of Houston with a book that will surely become a standard in the field. PROPHETIC CITY: HOUSTON on the CUSP of a CHANGING AMERICA, illustrates how social science research can illuminate complex changes. Dr. Klineberg will lead an ARRUF program on Houston as a city for aging and thriving on April 20th, 1 p.m. C.D.T.
---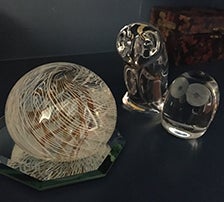 Crystal Ball January 21st 2021:
HOW WILL COVID-19 CHANGE OUR RETIREMENT?
The WHO and UN General Assembly may have declared this the "Decade of Healthy Aging," but the future of retirement is complicated and uncertain. What can we learn from our own experience of the past months? A recent Wall Street Journal Report, How Covid-19 Will Change Retirement, predicted several impacts. On January 21st members attending the General Meeting on ZOOM will share their experiences and discuss the report's predictions.
What will our own crystal balls tell us? Don't miss this sure to be interesting discussion. The invitation will appear in your email on January 20th.
A longer description of this event is available HERE.
---
JOHN ANDERSON: A HALF CENTURY OF SCIENCE IN ANTARCTICA. The Wild Ride from the Age of Military Dominance to Addressing Antarctica's Role in Global Climate Change
At the November 12th meeting, John Anderson, the Maurice Ewing Professor of Oceanography, Emeritus at Rice University illustrated how his understanding of Antarctica grew over decades of research expeditions. Research questions shifted as scientists developed international collaborations to cope with national policies, which moved from a focus on military dominance to one of understanding global changes. John's presentation revealed how key individuals such as President Norman Hackerman and Provost Neal Lane supported arctic and antarctic research in their positions at the National Science Foundation, elevating Rice University's role in this vital area of scientific research.
---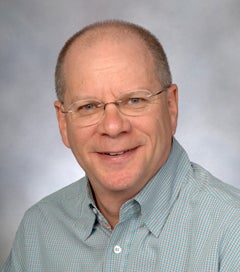 DECEMBER GENERAL MEETING
Thursday, December 17, 2020
SOBER REFLECTIONS AND COLLEGIAL CONVERSATION
As much as the election was dramatic and unprecedented, former Dean of Social Sciences Bob Stein contended that not a whole lot has changed. Stein described the recent voter turnout and its complex composition that defined previous groups. Democrats failed to recognize this complexity in their appeals. Years of analyzing elections has made Bob Stein's experience this year a bit less jolting. Members supplied their own coffee and a treat. Bob Stein supplied the insights and raised the issues on ZOOM.
---
Director's Appeal
Staying in place has motivated us all to imagine new possibilities, especially at a distance and with ZOOM. This is a call for ARRUF volunteers who might be willing to serve on the Activities Committee – either as a co-chair, a member of the committee willing to assume a co-chair position at a later date (ideally Jan. 1 or July 1, 2021), or a member of the committee but without leadership responsibilities.
Director Mark Kulstad, who is also a current member of the Activities Committee, has agreed to answer any questions about these positions, so if you would like more information, please contact Mark at kulstad@rice.edu
---

Volunteers Breathe Life into ARRUF!
Shared leadership positions ensure that as individuals occasionally have to turn full-time attention to care of others or health challenges, another person is there to continue the club function.
* We need volunteers to bring their imaginative powers to the Activities Committee, especially, as a member or as a co-chair.
* The Membership Committee, newly formed (Thad Logan, Meredith Skura, and Sidney Burrus) has undertaken a bracing set of challenges and could use your help!
* And as you may have noted, the first Benefits and Privileges Committee succeeded in fostering changes in the library policies for retired faculty. Their survey is now two years old; we need an update!
Want to get involved in virtual committeee work? Send your name to Coreen Kovacs by way of ARRUF.invites@rice.edu
---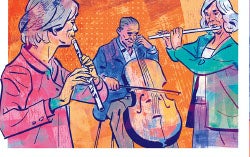 "THE SMART PERSON'S GUIDE TO AGING"
Read Paul Hond's story about Columbia University's INTEREST GROUPS--from a Saturday morning orchestra to a yoga session.
Reproduced with permission from The Columbia Magazine, Spring 2020.
---
WANT TO KNOW ALL ABOUT ARRUF?
Read the ARRUF ANNUAL REPORT for 2019-2020.
Use this website to explore past events, resources, and members' profiles.
---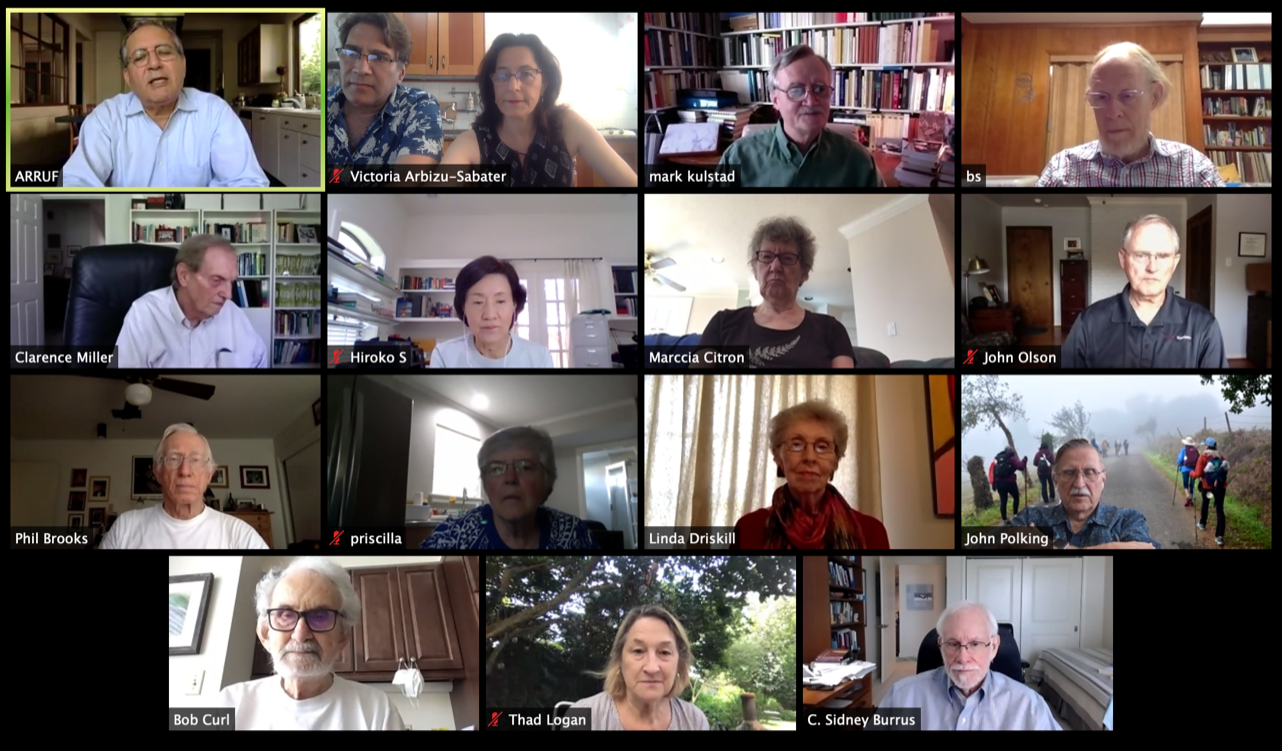 INTEREST GROUPS: ON-LINE NOW
It's already happening! At the August 20th General Meeting, members experienced a demonstration interest group on Internet Travel in the Corona Virus Era. Members explored the possibility of forming several groups based on shared interests, such as the one that could grow out of the August panel presentations on travel to Spain, Colorado, and New Zealand. On September 10th, 15 ARRUF members gathered on ZOOM to hear Bob Curl, Priscilla Huston and Sam Davis, Phil Brooks, Peter Harland talk about treks and travels in New Zealand. More details on how to form an interest group will be available soon.
Feeling interested already? Check out this amazing list of possibilities. Possible ARRUF Interest Groups
---
THU, JAN 14, 2021 AT 10 a.m. PEAKS OF THE IMAGINATION
ARRUF's (newly formed) Nature Group and Travel Group Joint Meeting on Grand Teton National Park
Each year, Grand Teton National Park attracts over three million visitors. See this magnificent park for yourself. With Mark Kulstad presenting, you will survey Grand Teton's spectacular secrets and major travel destinations. The surrounding area, the Greater Yellowstone Ecosystem, constitutes "one of the largest nearly intact temperate-zone ecosystems on Earth."* Geologist H.C. Clark and other ARRUF members with related expertise will add specialist insights.
The January 14th meeting will simultaneously be Mark's last occasion as leader of the Travel Group AND his first as leader of the Nature Group. [Pssst: Travel Group members, don't let the Travel ship run aground! Consider volunteering to take the helm!
*https://www.nps.gov/yell/learn/nature/greater-yellowstone-ecosystem.htm
---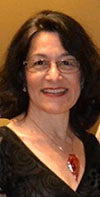 ARRUF INTERNATIONAL AMBASSADOR'S NOTEBOOK: APRIL MAY 2020 MID-SUMMER July-AUG 2020 : Viqui and Alfonso's Recipe for Gazpacho Andaluz
International ARRUF Ambassador Viqui Arbizu Sabater is devoting her time to caring now for Covid-19 victims in her family in Seville. She will return to her column later.
---
TO GET YOUR COVID-19 TEST: ARRUF members who plan to be on campus frequently this semester should request Covid-19 testing. Send the Crisis Management Team an email requesting a test appointment to covidtesting@rice.edu
---
MISSED THE MEETING ON HEARING LOSS?
We have a few extra copies of the Harvard University Medical School Publication on Coping with Hearing Loss. Ask to have one mailed to you by sending a note to ARRUF.invites@rice.edu.