The Association of
Retired Rice University Faculty
Welcome to ARRUF, where innovation and collaboration transform retirement.
Here, friends and colleagues join in discussions, workshops, and research projects to rethink the role of retired faculty in the University and invent new forms of participation. Members share interests through groups that meet via ZOOM and, in the future, with in-person events.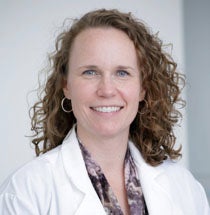 Kelly King Is Keynote for APRIL 15th Half-Day Conference: Why Hearing Research Matters as an Issue for Individuals and Communities
Many disciplines study some form of hearing loss, but just as the past year has made us painfully aware of ways that many factors can interact to effect Covid-19, research approaches to hearing loss have broadened. The half-day conference on April 15, 2021, 9:00 A.M, promotes multidisciplinary awareness and collaboration among researchers interested in hearing loss and hearing health equity. It also previews for individuals and community members current research paths that can lead to more comprehensive, equitable hearing health solutions.
Join this free ZOOM Webinar to see paths of research collaboration vital to many, especially older adults. Register HERE.
Download the Agenda for the Conference here. Agenda contains more detailed information.
---
---
March 25th: FROM COMMON SENSE SOLUTIONS TO COMING TECHNOLOGIES: DESIGNS FOR RETIREMENT RESIDENCES
Common sense architectural designs can enhance your castle, whatever its current incarnation. But research is driving new features in retirement residences, and seeing is believing. Members attended this session to
• hear Brent Nyquist of Atticus Architects explain the new requirements for building in this flood-prone region and avoiding hazards when remodeling or designing for new construction,
• view features that Nyquist and ARRUF members Mary McIntire and Jim Pomerantz incorporated into their new home, and
• tour the "smart apartment lab" that Constance Johnson PhD, MS, RN, FAAN, oversees as the associate dean for research at the UT Health Cizik School of Nursing. She also talked about trends in technology for safer, easier retirement living. The "smart apartment lab" is outfitted to make "aging in place" into a whole new story. Dr. Johnson provided a virtual tour of the apartment and a description of the research projects utilizing that lab.
Presenters
Constance Johnson, Ph.D., M.S., RN, FAAN is associate dean for research and a professor at the School of Biomedical and Medical Informatics; she is also the person who oversaw the design, completion and ongoing use of the 'smart apartment' lab. a demonstration site for testing innovations.
Brent Nyquist, Atticus Architecture, Inc. Mr. Nyquist teaches courses for the School of Continuing Studies and works closely with clients to renovate or design new construction suitable for aging in place.
Dr. Mary McIntire, former Dean of the Glasscock School of Continuing Studies at Rice and Dr. James Pomerantz, Professor of Psychological Sciences and former Dean of Social Sciences.
---
None of these collegial conference virtual lunches via ZOOM, Alas
---
April 15th Conference Schedule
9:00 a.m. CDT
Dr. Seiichi Matsuda, Dean of Graduate and Post-Doctoral Studies, E. Dell Butcher Professor of Chemistry; Professor of Biochemistry & Cell Biology
Welcome
9:10 a.m. CDT
Principal Guest Speaker Kelly King, Ph.D. Program Manager, National Institute on Deafness and Other Communication Disorders
Adult Hearing Healthcare:
Public Health Challenges, Progress, and Opportunities
9:45 a.m. CDT
Stephanie Leal, Ph.D., Assistant Professor, Dept. of Psychological Sciences, Rice University
The Aging Brain: Examining Memory Changes in Aging and Alzheimer's Disease
Jennifer Deal, Ph.D. Assistant Professor, Dept. of Epidemiology, and Dept. of Otolaryngology-Head and Neck Surgery; Associate Director for Academic Training, Cochlear Center for Hearing and Public Health; Johns Hopkins Bloomberg School of Public Health
Hearing Loss and Dementia in Older Adults
10:30 a.m. CDT BRIEF BREAK. Introductions by ARRUF Director, Professor Clarence Miller.
10:45 a.m. CDT
Carrie Nieman, M.D., M.P.H. Johns Hopkins University Medical School, Assistant Professor of Otolaryngology, Dept. of Head and Neck Surgery
Advancing Equity in Hearing Care: Community-Delivered Hearing Care from Research to Impact
Robert Raphael, Ph.D., Associate Professor, Department of Bioengineering, Rice University
Engineering Research Approaches to Age-Related Hearing Loss
11:30 a.m. CDT Responding to Disparities in Hearing Health: Powers of Action
A Panel
| | |
| --- | --- |
| Alex Byrd, Ph.D., Vice Provost for Diversity, Equity, and Inclusion, Associate Professor of History, Rice University. Award winning teacher, program leader. | Kirsten Ostherr, Ph.D., MPH, Gladys Louise Fox Professor and Chair, Dept. of English, and Director, Medical Humanities Program, Rice University |
| Dr. Jan Odegard, Ph.D., Acting Interim Director, the ION Center, Houston and former executive director, Ken Kennedy Institute, Rice University | Dr. Melia Bonomo, Ph.D., Post-doctoral Fellow, Department of Bioengineering, Rice University |
Event Concludes at 1:00 p.m. EDT / noon CDT

APRIL GENERAL MEETING ON APRIL 22, 1 p.m. CDT


HOUSTON: AN ICONIC CITY FOR AGING AND THRIVING

Stephen L. Klineberg, Founding Director of the Kinder Institute for Urban Research and Professor Emeritus of Sociology, has capped his decades of survey work on the City of Houston with a book that breaks open the treasure trove of information gathered over decades of Houston Surveys:¨PROPHETIC CITY: HOUSTON on the CUSP of a CHANGING AMERICA, On April 22nd, Steve will select the key changes that must lie ahead for Houston if it is to be a grand place for spending our golden years. Dr. Klineberg will lead an ARRUF program on Houston as a city for aging and thriving. Galib and Aho will describe how their programs intend to accomplish Klineberg's principal hopes of the city. 1 p.m. C.D.T. Please note that the General Meeting has been changed for this month ONLY to the 4th Thursday of the Month. More details to follow.
To plumb the depths of ARRUF members' collective question: "How will this all turn out?" Klineberg's assessment will spark projections from colleagues Christine Galib, Ph.D. Senior Director of Programs at the ION Center and Marissa Aho, Chief Resilience Officer for the City of Houston, Marissa Aho, the Chief Resilience Officer (CRO) for the City of Houston, who leads the city's partnership with 100 Resilient Cities – Pioneered by the Rockefeller Foundation. The CRO also leads city-wide resilience-building efforts to help Houston prepare for, withstand, and bounce back from the "shocks" – catastrophic events like hurricanes, floods, and cyberattacks – and "stresses" – slow-moving disasters like aging infrastructure, homelessness, and economic inequality, which are increasingly part of 21st century life.
---

​Staying in place has motivated us all to imagine new possibilities, especially at a distance and with ZOOM. This is a call for ARRUF volunteers who might be willing to sift new ideas and bring their imaginative powers to ARRUF committees. Shared leadership positions ensure that as individuals occasionally have to turn full-time attention to care of others, health challenges, or travel, another person is there to continue the club function.
• The Activities Committee needs a new co-chair and additional members.
* The Membership Committee, newly formed (Thad Logan, Meredith Skura, and Sidney Burrus) has undertaken a bracing set of challenges and could use your help!
* The first Benefits and Privileges Committee, we hope you noted, succeeded in fostering changes in the library policies for retired faculty. Their survey is now over two years old; we need an update!
Want to get involved in virtual committeee work? For more information, please contact Director Mark Kulstad at kulstad@rice.edu.
---
WANT TO KNOW ALL ABOUT ARRUF?
Read the ARRUF ANNUAL REPORT for 2019-2020.
Use this website to explore past events, resources, and members' profiles.
---
VIQUI'S BACK! READ VIQUI ARBIZU-SABATER'S NEW NOTES:
ARRUF INTERNATIONAL AMBASSADOR'S NOTEBOOK: Spring JAN-FEB 2021 MID-SUMMER JULY-AUG 2020 APRIL MAY 2020 Viqui and Alfonso's Recipe for Gazpacho Andaluz
International ARRUF Ambassador Viqui Arbizu Sabater has been devoting her time to caring for Covid-19 victims in her family in Seville. Now, She's BACK. CLICK ABOVE on the most recent notes.
---
TO GET YOUR COVID-19 TEST: ARRUF members who plan to be on campus frequently this semester should request Covid-19 testing. Send the Crisis Management Team an email requesting a test appointment to covidtesting@rice.edu
---
MISSED THE MEETING ON HEARING LOSS?
We have a few extra copies of the Harvard University Medical School Publication on Coping with Hearing Loss. Ask to have one mailed to you by sending a note to ARRUF.invites@rice.edu.
---
NUMBERS THAT MATTER: "Globally, the number of people age 60 and over is projected to double to more than 2 billion by mid-century. To ready for this demographic shift, the public and private sectors must adapt to the wants and needs of older adults. Now is the time to plan—and act." from the Milken Institute Center for the Future of Aging website.
---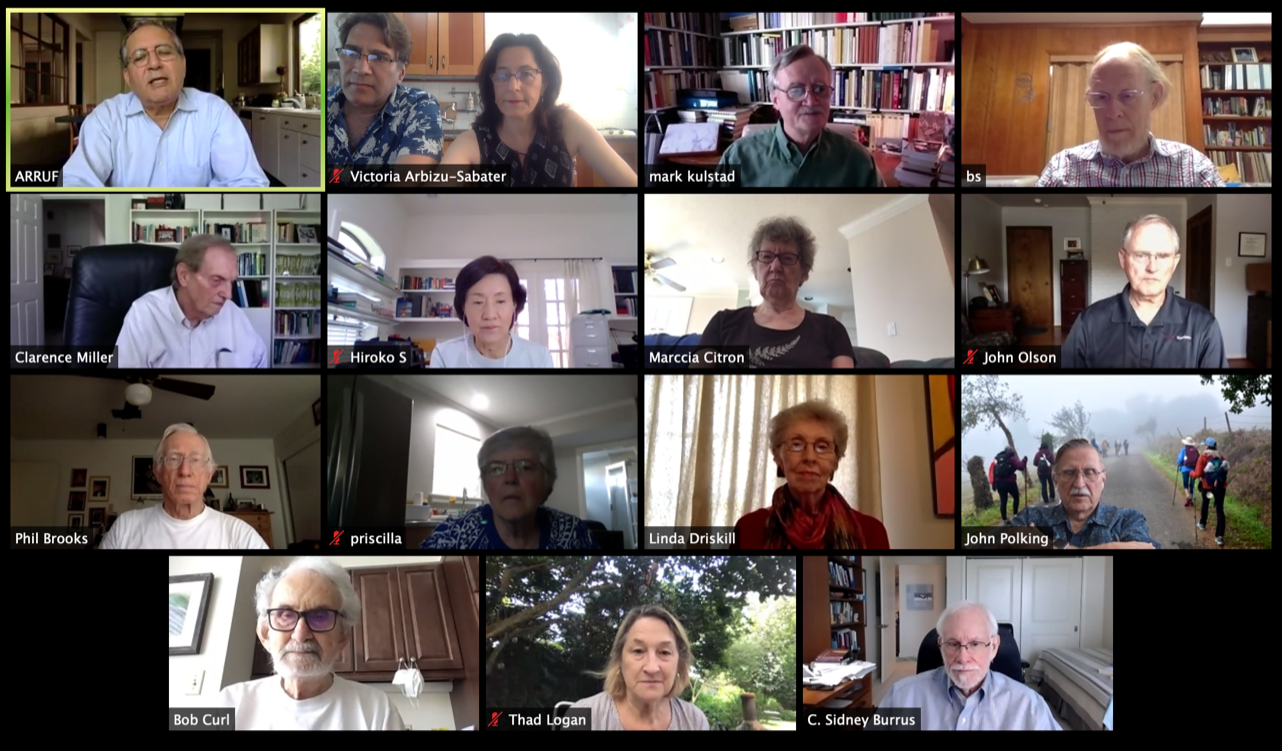 INTEREST GROUPS: ON-LINE IN MARCH
Feeling interested? Read below about the Nature, Travel, and Collecting, Arts, and Museums Groups. Or, check out this amazing list of possibilities to plan a new interest group: Possible ARRUF Interest Groups
---
NATURE
THU, MAR 18. 1 p.m. C.T. DISCOVERING YOUR ECOSYSTEM: Rice as a Model for Houston and Your Own Back Yard
The Nature Group's next meeting will be part of the March General Meeting featuring Rice Geologist Cin-Ty Lee, who is both an artist (see the painting above) and a scientist.
---
TRAVEL GROUP: IT WAS MALTA IN MARCH!
JOSE NARBONA led the group through Malta's fascinating history and engaging sights on March 11th. In July 2019, he explored Malta, the smallest country in the European Union. This beautiful, windy land boasts churches, ancient megalithic temples, and friendly people who look Italian, speak Maltese at home, use perfect English with visitors, and are very proud of their rich history and traditions.
Jose A. Narbona retired from Rice in July 2017, after 20 years of teaching several courses in Spanish, mainly Business and Scientific Spanish, and serving as the first Associate Director of Rice's Center for Languages and Intercultural Communication. He coordinated several Spanish tables on campus, especially the one at Baker College, where he is still an associate. Originally from Jerez de la Frontera, Spain, Jose came to Rice to get a master's degree in Spanish Language and Literature before becoming a faculty member in the Fall 1999.
---
---
COLLECTING, ARTS and MUSEUMS
THE ARTS: Schubert at the Shepherd School March 14th, 3 p.m. THIS EVENT FAILED IN THE SWITCH TO DAYLIGHT SAVINGS! WE ARE SORRY: Pre-concert discussion at 2:30 p.m.
At our first meeting, several people spoke with enthusiasm about how much they enjoyed listening to Schubert. Luckily, one of his works (see below) is going to be played on March 14th. Would you like to join us for a pre-concert discussion led by ARRUF member Ewa Thompson, who was a music major as an undergraduate? Participants can allow
AARON CHAN, VIOLIN
KYUNG-A YOO, PIANO

SUNDAY, MARCH 14, 2021
3:00 P.M., DUNCAN RECITAL HALL
Wolfgang Amadeus Mozart Sonata for Piano and Violin in G major, KV 301 | Allegro con spirito | Allegro
Franz Schubert Sonata for Violin and Piano in A Major, D 574 | Allegro moderato | Scherzo: Presto | Andantino | Allegro Vivace
---
STAY SAFE! Masks, Distance, Avoid Crowds
Until Everyone Receives a Vaccine . . .
---
Service to students abroad or those unable to come to campus? Birdwatching? On-line Museum trips? Travel Discussions? Being a US Friend to an international student?
SEND US YOUR IDEAS FOR EVENTS AND FUN TO arruf.invites@rice.edu
---
Please be watching for requests from the Membership Committee to update your information at ARRUF.