The Association of
Retired Rice University Faculty
Welcome to ARRUF, where innovation and collaboration transform retirement.
Recent Field Trip and Reception
---
A Visit to the Changing Vistas of Hermann Park's Japanese Garden May 3, 2023 10 a.m.
The Japanese Garden in Hermann Park, like many of Houston's notable landmarks, is being made more beautiful and more consistent with the culture it represents. In 2022 Houston celebrated the 30th anniversary of the Japanese Garden, an active connection to our sister city in Japan and a horticultural space, by launching important renovations. The Park's gardeners have been guided by the original concepts of the Japanese landscape designer Ken Nakajima.

On May 3rd, ARRUF members viewed the gardeners' many accomplishments. This visit was an aesthetic experience as well as a physical treat. Members followed realigned gravel paths with a horticulturist, knowledgeable of the plants and elements of the Japanese Garden and view shrubs and trees pruned in the Japanese style. Additionally, at the end of the tour, they viewed ia tea ceremony demonstration by Tankokai Tea Masters at the Azumaya or the Tea House.
---
A Reception Honoring New Members
April 24, 2024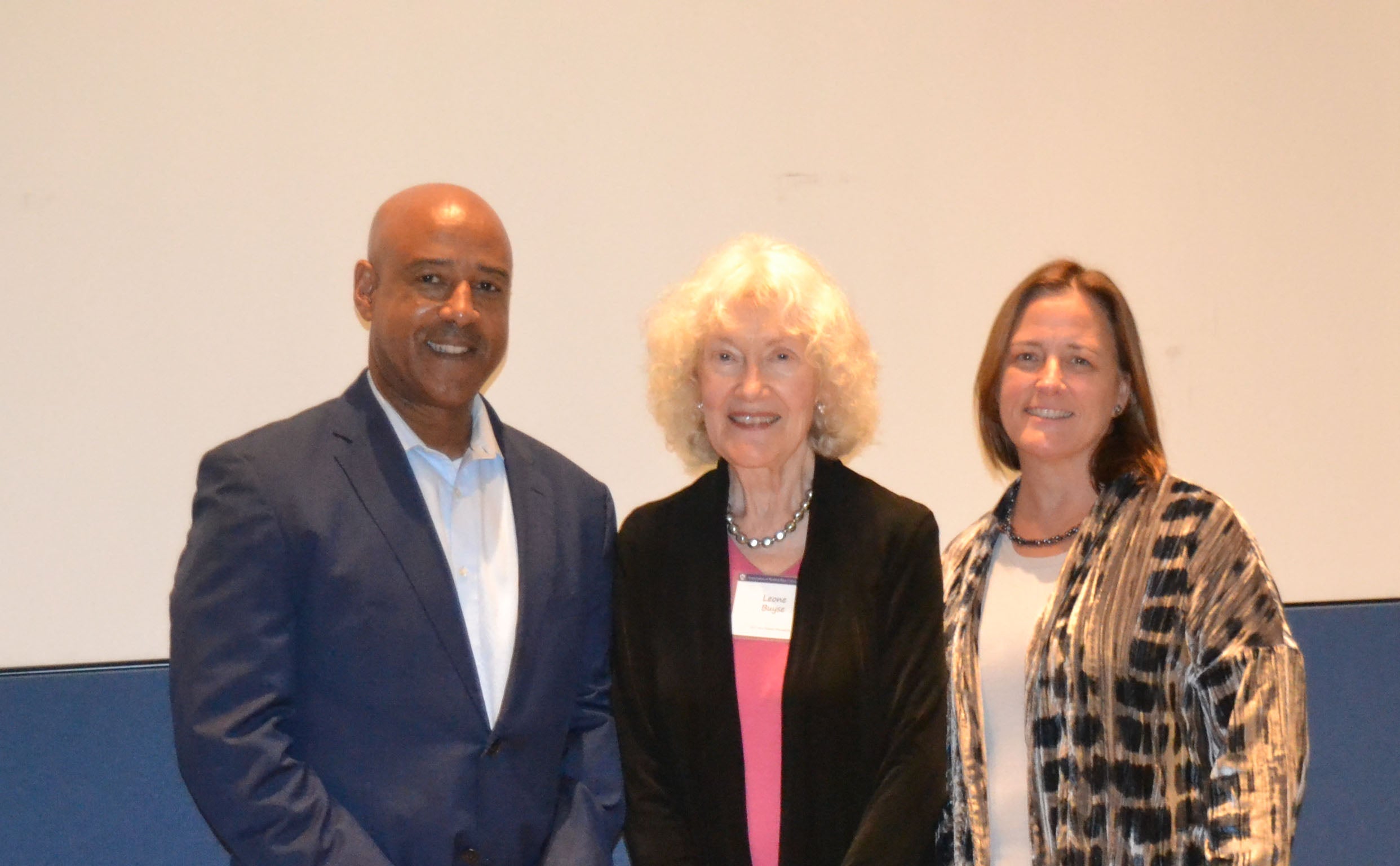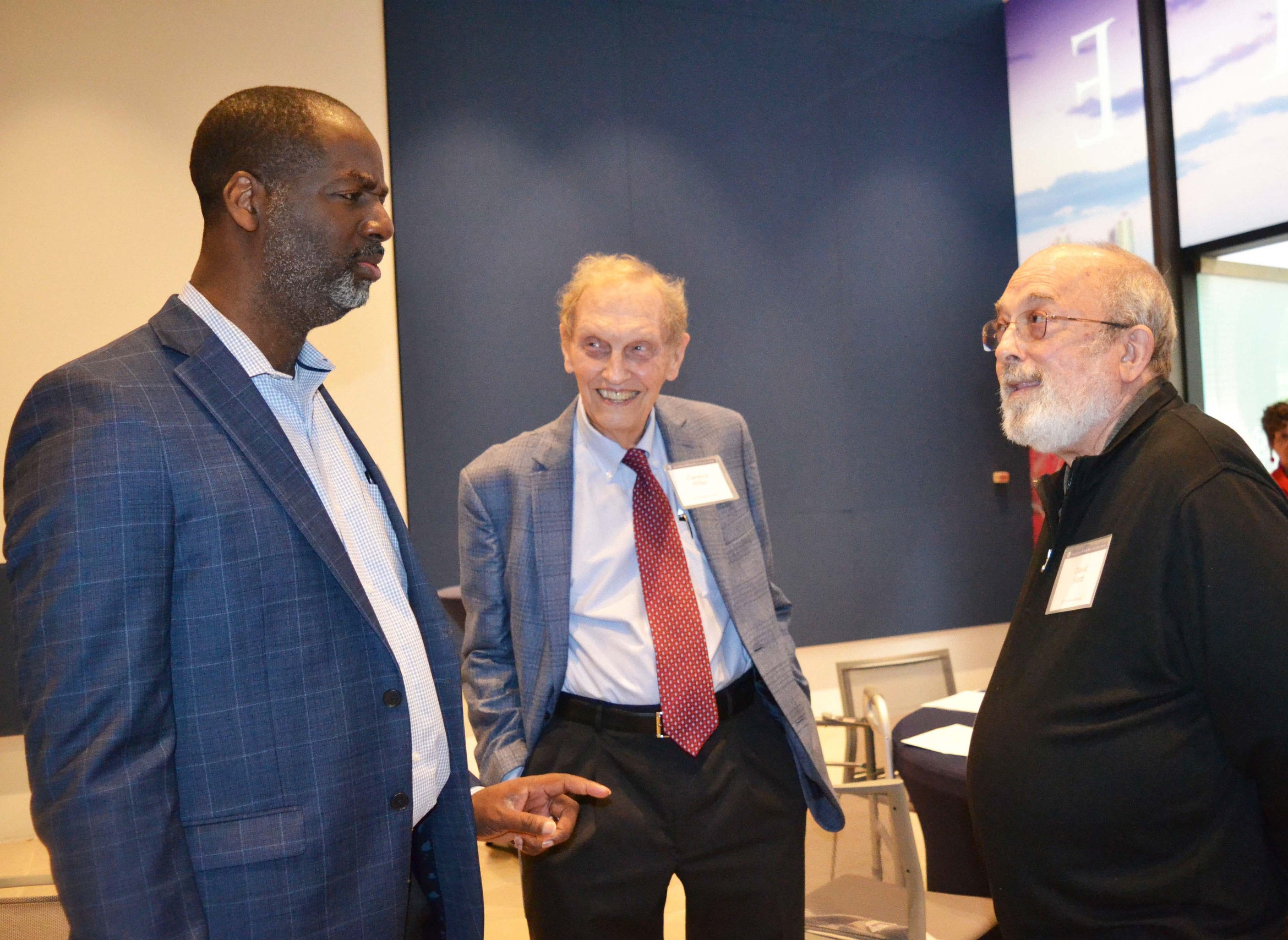 Remarks by President Reginald DesRoches and Provost Amy Dittmar,
and a "Fireside Chat" with Neal Lane, Introduction of New Members
Also, Introductions of New Members, Music, and a Preview of Activities
---
ARRUF Interest Groups: "If You're In ARRUF, You're Interested"
ARRUF has had four interest groups. Past groups have focused on memoir writing, travel, nature, and arts. This spring the NATURE GROUP has planned field trips; the Travel Group will survey members, and the ARTS INTEREST GROUP looks forward to being able to enjoy arts performances on line and in person.
---
WHAT INTEREST GROUPS HAVE BEEN DOING
The Nature Group's New Page will be HERE soon. .
The Travel Group's New Page will be HERE soon.
The Culture Group's New Page will be HERE soon.
The Memoir Group's Highlight Page from 2020.
Read this essay by Mark Kulstad on the options for new interest groups.
Fill out the form for proposing new interest groups. (Sample Filled-out Form)
SEND US YOUR IDEAS FOR OTHER EVENTS AND FUN TO arruf.invites@rice.edu
---
ARRUF usually holds general meetings once each month. Interest groups meet on a flexible schedule determined by their specific projects. Click on the interest group headings above to find out more. And check the emails for dates for lunchtimes at the Faculty Club.
---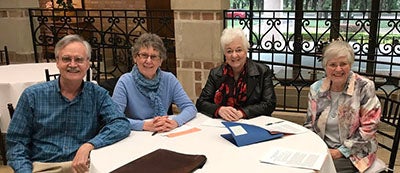 SHAPE ARRUF's FUTURE
Volunteers are needed for the following committees to support ARRUF's new directors as we expand into full operation again.
• The Activities Committee needs a new co-chair and additional members.
* The Membership Committee, newly formed (Thad Logan, Chair) has produced a list of all current members and intends to expand this project. They could use your help!
* The first Benefits and Privileges Committee, we hope you noted, succeeded in fostering changes in the library policies for retired faculty. Their survey is now over two years old; we need an update!
Want to get involved in virtual committee work? For more information, please contact former Director Mark Kulstad at kulstad@rice.edu.
---
FOR UPCOMING EVENTS, ARRUF URGES YOU TO COME AS YOU CAN.
Got a hitch in your "get along"? A wheelchair and an escort may be your solution. Others trust a sturdy cane or a motorized chair or scooter. ARRUF wants you to use the means that may work best for you. Choose your chariot!
We will do all we can to ensure your safety. Don't wait. Let the smiling friends who await you at ARRUF energize your participation.
---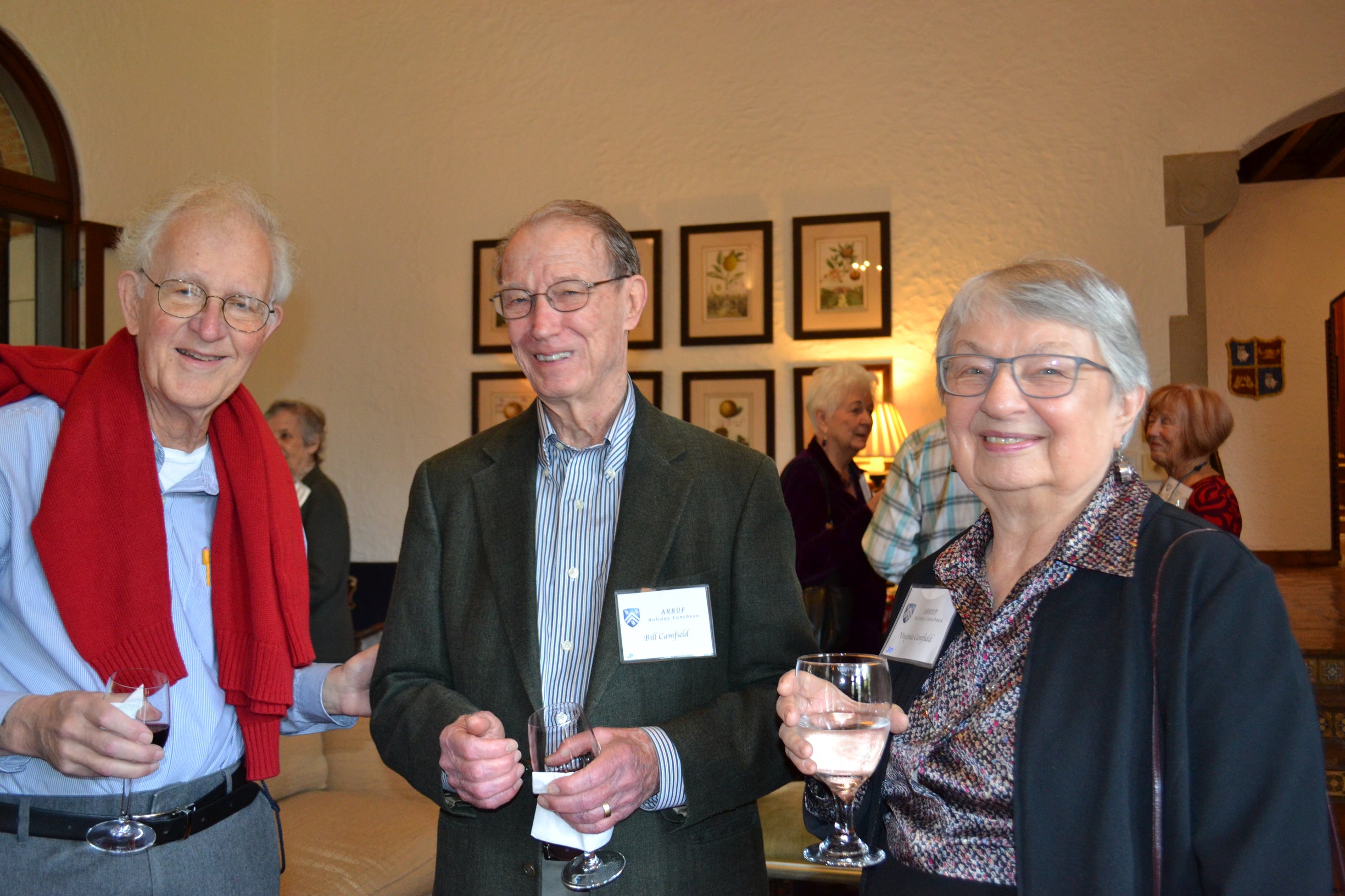 ARRUF Colleagues at a holiday reception.
What's Been Happening at ARRUF? Take a Look!
See an events list of Past Hits!
---
March 22 and 29th: A ZOOM Preview and an Exciting Visit

In the past several months, ARRUF has visited settings and gardens that reflect different cultural visions:
- Bayou Bend Gardens' classic azaleas and statuary
- The Asia Society Center's raked gravel garden and horizon pool
- Distinctive foods and herbs for well-being at the Houston Farmers' Market
- Constructed ponds vital for migrating birds, and
- Rice University's bird habitats and architectural plan as well as the Faculty Club Garden (for a winter picnic in 2021)
The March 22nd lecture on the Houston Botanic Garden helped us think about gardens and cultures! Explore their pages describing their collections:
Global Collection Garden (These web pages are definitely worth a look!)

March 29: Fun In The Field

Now Houston has its own botanic garden, where exploration, fun, and learning take place simultaneously. HBG offers an exciting, art-enhanced replication of many botanic settings. Members experienced the garden's mighty resources on the field trip by
•. Attending the ZOOM lecture on March 22nd at 1 p.m.
•. Roving the Houston Botanic Garden itself on March 29th at 10:00 a.m. and
•. Enjoying a box lunch in the Picnic Grove.
For those wishing to drive independently to return later this spring or summer, the Garden Entrance is at
One Botanic Lane Houston, TX 77017 info@hbg.org
---
In Honor of Black History Month
February 2023 ARRUF FIELD TRIP TO THE HOUSTON BUFFALO SOLDIERS MUSEUM
---
February 2023 THE ROLE OF OCCUPATIONAL HEALTH IN MITIGATING RISK DURING COMMUNICABLE DISEASE OUTBREAKS
---
January 2023 THE NATURE GROUP'S BIRD WALK AND ITS IMPRESSIVE BIRDS
---
ARRUF is continuing to explore Houston's remarkable ethnic diversity as a context for longevity. Look at our recent events (Past Hits) to see how the program of trips, museums, lectures and more is developing on this theme.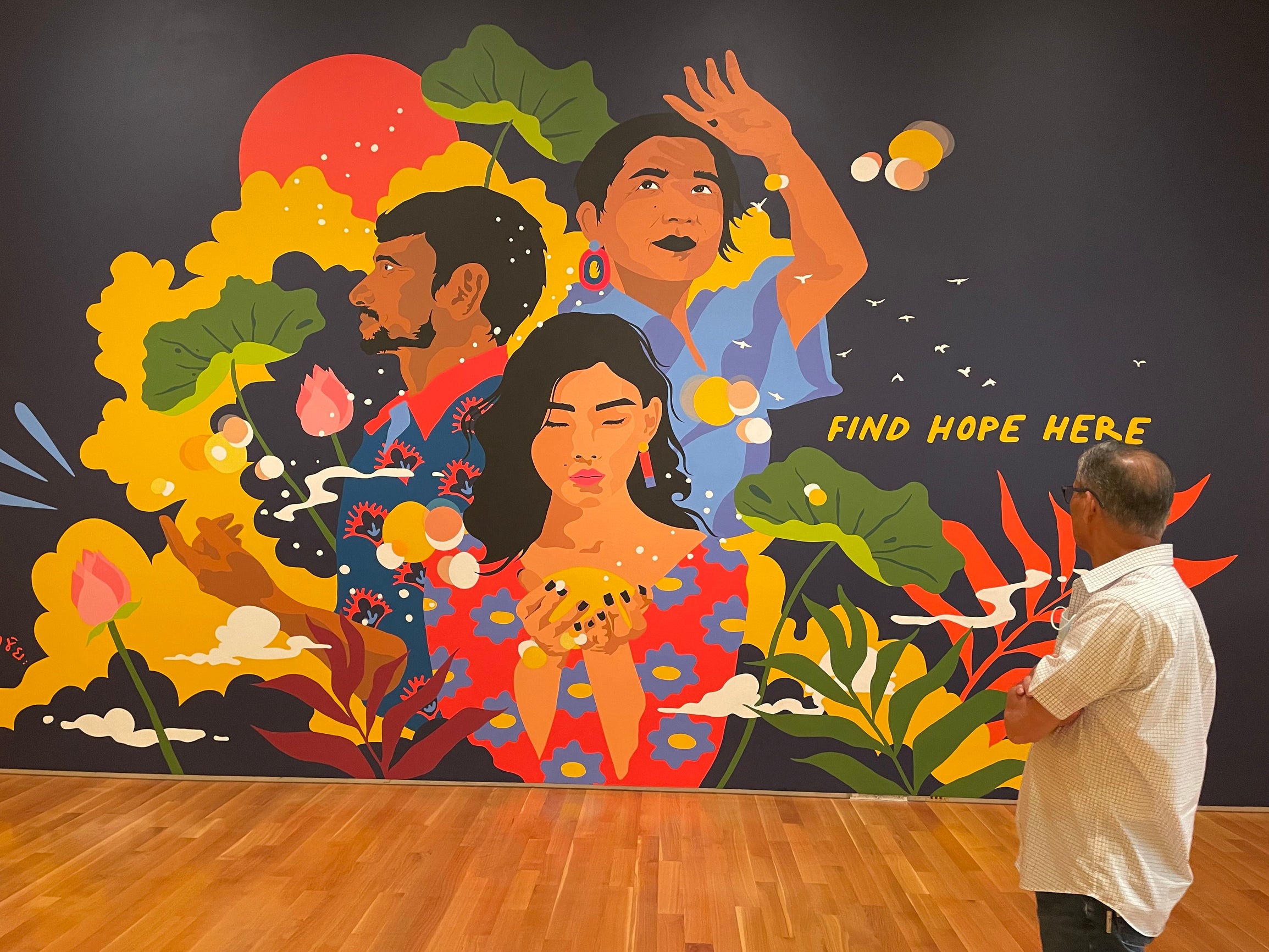 ---
ARTS GROUP
THE COLLECTING, ARTS and MUSEUMS GROUP will set up spring meetings soon.
In the meantime, the annual reading of Truman Capote's A Christmas Memory will be held on ZOOM on Dec. 16th. Look for the URL in your email on Dec. 15th. By now, most in our age group will have been vaccinated, so we should be able to have some in-person attendance at neat Houston spots and participate in other ZOOM events. Signing up for the Bard Graduate Center newsletter will give you access to some amazing resources on material culture. At the moment, an on-line exhibition of majolica ware is available (free).
To recall, the Arts Group had a single, delightful ZOOM pre-concert meeting in March, but it now needs to choose leaders and select places to go, things to see, and music to hear. (There are Schumann fans in the group.)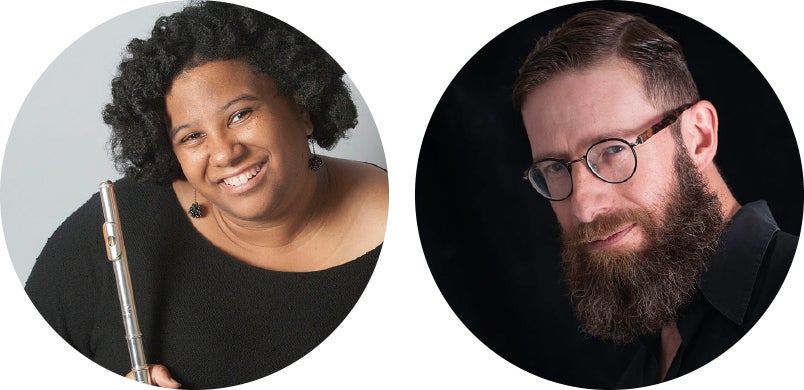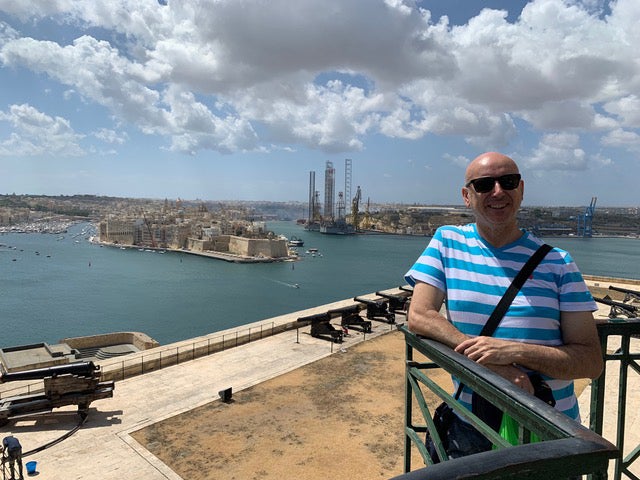 TRAVEL GROUP: The Travel Group Shares Best Moments EITHER in FONDREN 412 or via ZOOM.
Travel informs and indelibly imprints joy and beauty in marvelous memories. Tell ARRUF members about YOUR best moments as one of seven speakers with a tale to tell about great food, fabulous sunsets, hot bars, or other moments vivid in YOUR memory. Or listen from your own home via ZOOM. The Travel Group's new leaders, Viqui Arbizu-Sabater and Alfonso DuLuc, owners of a travel company in Seville, Spain, came back to Houston for a visit this summer. Members are looking forward to relief from the pandemic so that international travel can safely resume. Above, a photo of on the pilgrimage route to .
---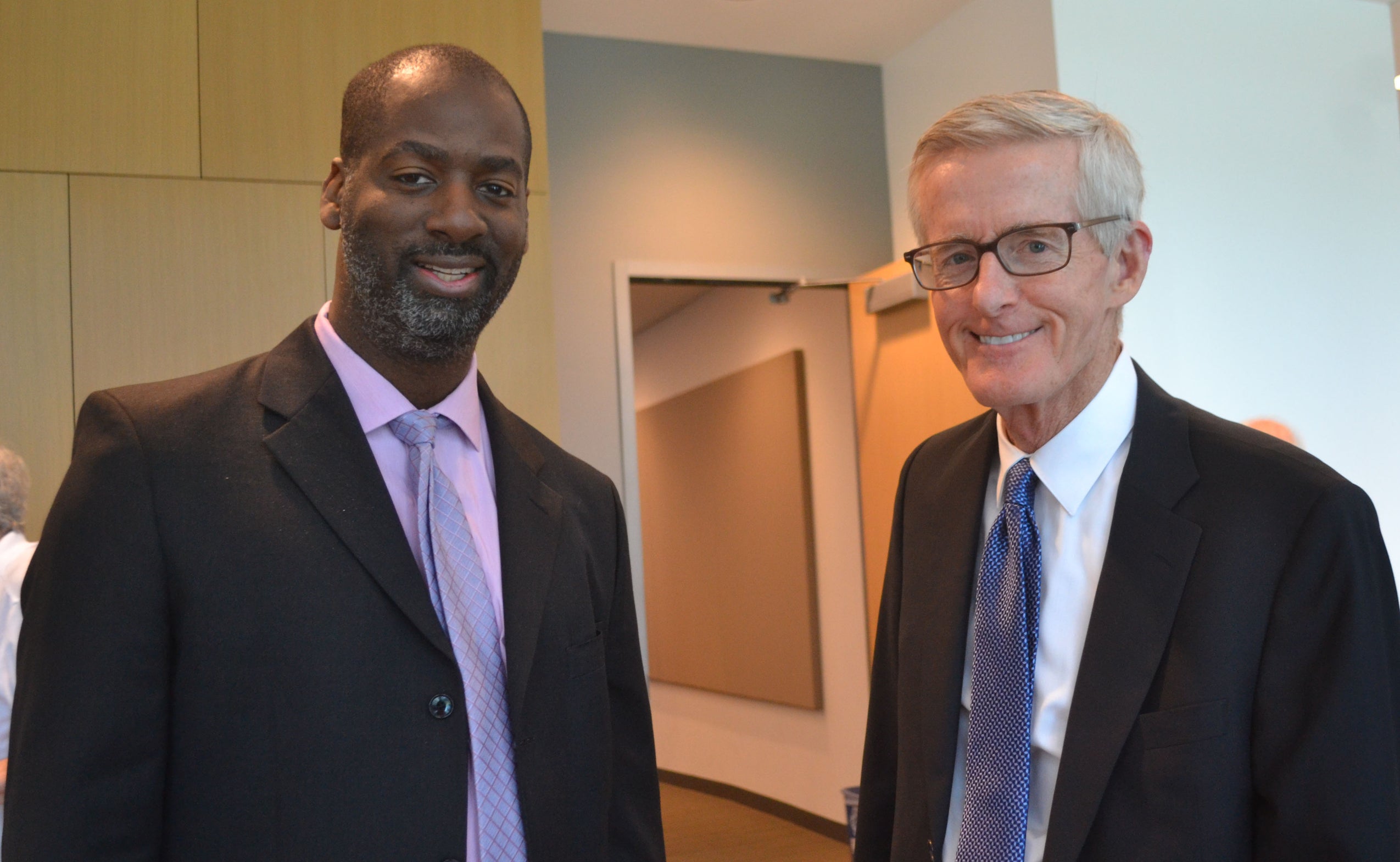 NATURE GROUP NEWS: HILL COUNTRY TOUR?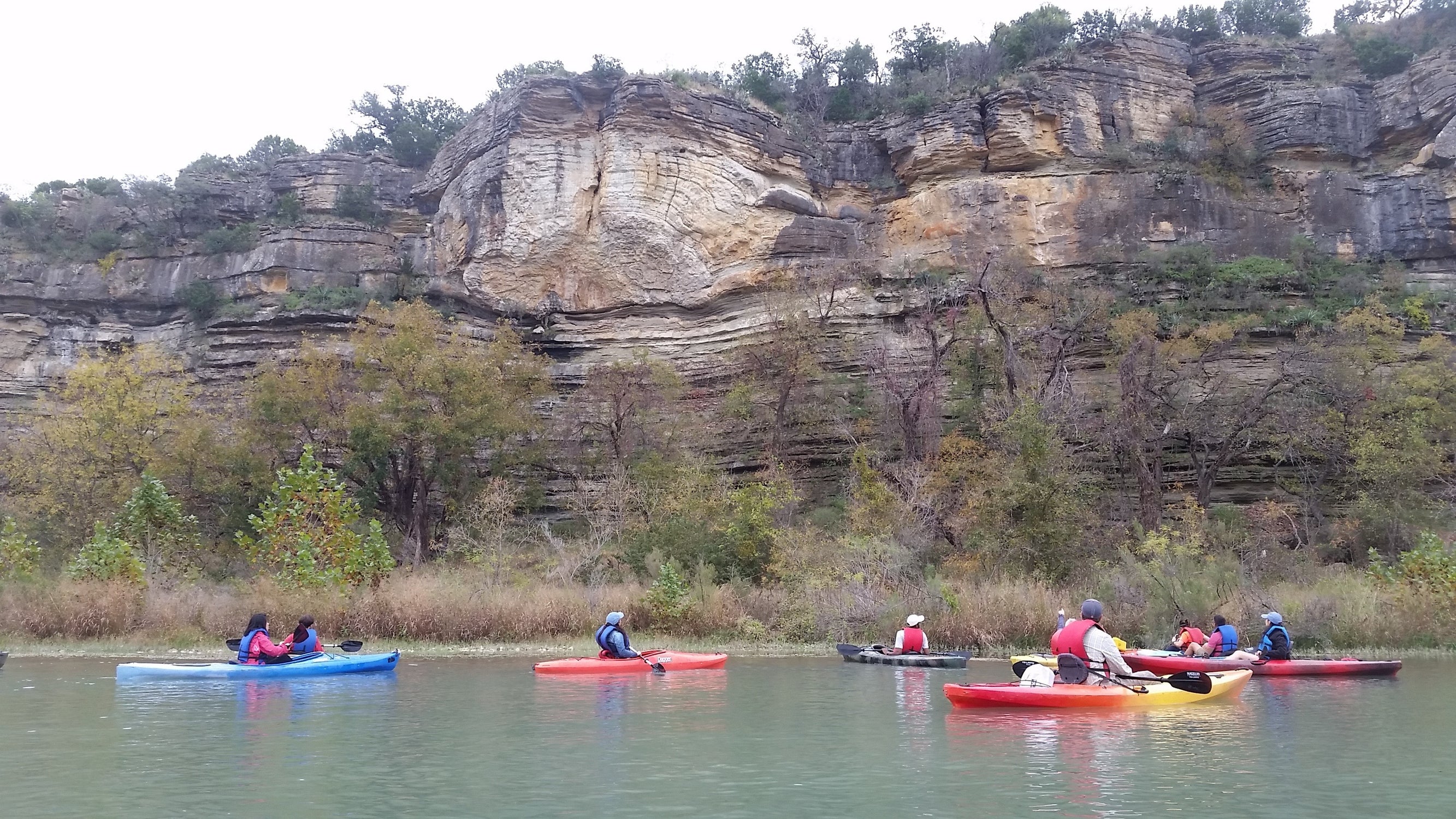 HILL COUNTRY TRIP RESCHEDULED FOR SPRING 2022: ARRUF is going to be on the move in the year ahead as we use our vaccination status and shared goals to enjoy venturing together.
In April 2021 the Nature Group held a session to hear Professor Emeritus Andre Droxler describe an area he has been studying in the Hill Country. The destination is of interest to NASA because of its similarities to an area to be investigated on Mars. A day trip to the site, planned for the fall, has been rescheduled. A spring trip is now planned. The trip should include a range of activities over a weekend, with a nearby resort serving as ARRUF headquarters.
If you would like to be contacted about this trip, reply by clicking ARRUF.invites@rice.edu. You will receive more details as they become available.
---