The Association of
Retired Rice University Faculty
Welcome to ARRUF, where innovation and collaboration transform retirement.
Here, friends and colleagues join in discussions, workshops, and research projects to rethink the role of retired faculty in the University and invent new forms of participation. Members share interests through groups that meet via ZOOM and, in the future, with in-person events.
ARRUF's Adaptable Plan for Spring 2022: All We Need Is YOU
A Mix of General Meetings on ZOOM, Field Trips, and Receptions in Person, plus Planning for Conversations and a Super Conference in the Fall
The Activities Committee, like other members of ARRUF, long to be able to greet one another in person as soon as possible. However, since members are in an age-group more vulnerable to serious health consequences, it will wait until the highly transmissible Omicron Variant has subsided and will offer a combination of general meetings on ZOOM and field trips and receptions in the open air.
You will notice that some events have been chosen without determining the full details at year's beginning. The schedule will be modified as necessary to hold members' health as our highest priority. In other words, expect more details and some modifications to this plan, and check back occasionally to see what has developed. In addition, your email notices will keep you up to date with any changes. And Away We GO!
ARRUF WELCOMES THREE NEW DIRECTORS
Three director candidates were elected in the spring for two-year terms:
Steve Klineberg, Meredith Skura, and Bart Sinclair
Their history at Rice in the departments of Sociology, English, and Electrical and Computer Engineering will enable them to represent three major fields and envision programs likely to engage participants from across the campus. Read more about ARRUF's new directors by clicking on their names above
---
"If You're In ARRUF, You're Interested": ARRUF INTEREST GROUPS
---
ARRUF usually holds general meetings once each month. Interest groups meet on a flexible schedule determined by their specific projects. Click on the interest group headings below to find out more.
FOR UPCOMING EVENTS, ARRUF URGES YOU TO COME AS YOU CAN.

Sam Davis (Chemical and Biomolecular Engineering) recommends well engineered transportation, like his stable and speedy walker, to attend ARRUF events!
Got a hitch in your "get along"? A wheelchair and an escort may be your solution. Others trust a sturdy cane or a motorized chair or scooter. ARRUF wants you to use the means that may work best for you. Choose your chariot!
We will do all we can to ensure your safety. Don't wait. Let the smiling friends who await you at ARRUF energize your participation.
Upcoming General Meetings on ZOOM
May 19 - Modern Pilgrimage: The Path to Santiago de Compostela. Peggy Patterson. Sponsored by the Travel Group
A Message from Peggy Patterson: Walking the Camino de Santiago was traditionally a catholic pilgrimage to the Cathedral of Santiago. People from all over the world now go to Spain to walk the Camino which is said to be the path that St. James walked to Northwest Spain. But the people that walk the Camino do so for different reasons: some walk for spiritual reasons and some simply because it is a beautiful ,interesting and safe trail to hike.
We walked the Camino because my husband (Gene) decided to do it one day while lying on a bed in the Emergency Room . While he was lying in the ER thinking he could be having a heart attack he thought .. "I never got to walk the Camino." And he promised God if he got out of that hospital he would do it. Happily, Gene was not having a heart attack after all but when we got home from the hospital he started planning our trip to Spain to walk the Camino de Santiago.
Peggy Patterson holds a PhD and MA from the University of Texas at Austin. Her PhD, acquired in 2001, and MA (1989) are in Spanish Linguistics with a specialization in second language acquisition. Prior to her studies in Spanish linguistics and literature, Peggy received a BS degree in Pharmacy from the University of Texas. She worked as a pharmacist in Texas and Hawaii for 8 years before initiating her studies in languages. She holds an MA in Spanish Literature with a minor in German from the University of Hawaii at Manoa that she received in 1986. Peggy, a lifetime Longhorn, then returned to the University of Texas where she continued her studies in Spanish linguistics. She taught Spanish at UT Austin for two years before accepting the job at Rice University in 2003. She retired from Rice University after teaching over a decade as a senior lecturer. While at Rice University she was a Duncan College Associate from the first year that college opened until she retired. Her research interests were second language acquisition and computer assisted language learning. After retiring from Rice University in 2014, Peggy moved back to Austin where she continued her pharmacy practice and retired from her position as asst. director of pharmacy in a rehab hospital in May 2021.
Upcoming Field Trips and Activities
April 6; Rice University's Stephen Fox, Architectural Historian: Bus Tour with Stops of Landscaping and Architecture on the Rice Campus (date subject to weather)
April 21 Welcome to ARRUF, Rice's Multidisciplinary Community: A Reception for New Retiring Faculty. Moody Center for the Arts. Music and Arts Intersections Exhibition. 4:30 p.m.
May Hill Country Trip, date not determined, to view fossil remains NASA is studying because of similarities to areas on Mars
June (to be posted)
Date not set Trip on the "Sam Houston" on the Houston Ship Channel
In Planning
Conversations with members about their visions for ARRUF.
ate not set - A Conference on Making Houston a Longevity Magnet City (October 2022)

What's Been Happening at ARRUF? Take a Look Back!
General Meetings on ZOOM
---
March 10 - Miss Ima Hogg: What One Woman Could. A ZOOM Presentation on Ima Hogg's cultural impact on Houston by Annette Mullendore, Bayou Bend Docent Manager.
---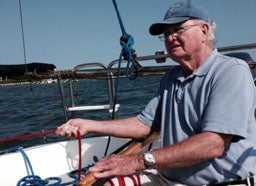 February 2022. General Meeting.: Recollections and Reflections: A Memoir Reading by Sandy Havens
---
Ready to See the World's Captivating Birds?
January 2022 General Meeting. Professor Emeritus Mark Kulstad prepared members for their own travels or studies at the January field trip. READ MORE
---
2022 Spring Field Trips and Activities
January 29, 10 a.m. Bird Walk at Bishop Fiorenza Park (sponsored by the Nature Group)
March 3, 2 p.m. Stroll the Bayou Bend Gardens and preview the Azalea Trail blooms there
Co-sponsored by the Nature Group and the Arts Group. Meet at the Bayou Bend parking lot.
April 6, 1:30 p.m. Bus from the Faculty Club. Architectural tour of the Rice Campus with Stephen Fox, Architectural Historian.
Lunch at tables reserved for ARRUF at 11:30 a.m. at the Faculty Club. You need not come to lunch to join the group on the bus.
---
FALL 2021 ACTIVITIES
ARRUF's Carolers' Winter Picnic and Capote's Winter Gem
Dec. 2021; Winter in Houston can defy Santa's North Pole standards, as it did on December 2nd, when ARRUF members met to start the holidays with a reception and luncheon in the Faculty Club Garden. READ MORE
---
Truman Capote's A Christmas Memory--Two Ways
One group of members attended a performance of Capote's A Christmas Memory by the Tapestry Players at St. Luke's Methodist Church on Sunday, December 5th, at 2:30 p.m. READ MORE
---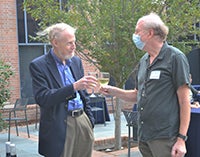 Ascending to ARRUF
A Reception Honoring New Retired Rice University Faculty 2020 and 2021 Concluded at the Turrell Skyspace and the Twilight Epiphany READ MORE
---
New Dean Welcomed ARRUF Tour Onstage, Behind the Scenes
On October 8th, the New Shepherd School Dean Matthew Loden welcomed ARRUF members for a tour of architect Allan Greenberg's new 84,000 SF Brockman Hall for Opera. READ MORE
---
Cognitive and Brain Health during Aging
In September, Rice faculty member Stephanie Leal led a half-day workshop on an issue of critical importance to retirees: Factors affecting brain health and cognitive function. READ MORE

SHAPE ARRUF's FUTURE
Volunteers are needed for the following committees to support ARRUF's new directors as we expand into full operation again.
• The Activities Committee needs a new co-chair and additional members.
* The Membership Committee, newly formed (Thad Logan, Chair) has produced a list of all current members and intends to expand this project. They could use your help!
* The first Benefits and Privileges Committee, we hope you noted, succeeded in fostering changes in the library policies for retired faculty. Their survey is now over two years old; we need an update!
Want to get involved in virtual committee work? For more information, please contact Director Mark Kulstad at kulstad@rice.edu.
---
WANT TO KNOW ALL ABOUT ARRUF? Read our history.
The ARRUF ANNUAL REPORT for 2019-2020
The ARRUF ANNUAL REPORT for 2020-2021.
Use this website and its reports and newsletters to explore past events, resources, and members' profiles.
---
NUMBERS THAT MATTER: "Globally, the number of people age 60 and over is projected to double to more than 2 billion by mid-century. To ready for this demographic shift, the public and private sectors must adapt to the wants and needs of older adults. Now is the time to plan—and act." from the Milken Institute Center for the Future of Aging website.
---
VIQUI'S BACK! READ VIQUI ARBIZU-SABATER'S NEW NOTES:
ARRUF INTERNATIONAL AMBASSADOR'S NOTEBOOK:
Spring JAN-FEB 2021 MID-SUMMER JULY-AUG 2020 APRIL MAY 2020 Viqui and Alfonso's Recipe for Gazpacho Andaluz (a really top notch recipe!)
International ARRUF Ambassador Viqui Arbizu Sabater has been devoting her time to caring for Covid-19 victims in her family in Seville. Now, She's BACK. CLICK ABOVE on the most recent notes. Meanwhile, she and Alfonso DuLuc are sharing the leadership of the Travel Interest Group.
---
INTEREST GROUP OWLS SAY: "IF YOU'RE IN ARRUF, YOU'RE INTERESTED!"
Read this essay by Mark Kulstad on the options for new interest groups.
Fill out the form for proposing new interest groups.
SEND US YOUR IDEAS FOR OTHER EVENTS AND FUN TO arruf.invites@rice.edu
---
TRAVEL GROUP NEWS: ON JULY 21st, the Travel Group Shares Best Moments EITHER in FONDREN 412 or via ZOOM.
Coming up soon!

Travel informs and indelibly imprints joy and beauty in marvelous memories. Tell ARRUF members about YOUR best moments as one of seven speakers with a tale to tell about great food, fabulous sunsets, hot bars, or other moments vivid in YOUR memory. Or listen from your own home via ZOOM. The Travel Group's new leaders, Viqui Arbizu-Sabater and Alfonso DuLuc, owners of a travel company in Seville, Spain, came back to Houston for a visit this summer. Members are looking forward to relief from the pandemic so that international travel can safely resume.
---
ARTS GROUP NEWS
THE COLLECTING, ARTS and MUSEUMS GROUP will set up spring meetings soon.
In the meantime, the annual reading of Truman Capote's A Christmas Memory will be held on ZOOM on Dec. 16th. Look for the URL in your email on Dec. 15th. By now, most in our age group will have been vaccinated, so we should be able to have some in-person attendance at neat Houston spots and participate in other ZOOM events. Signing up for the Bard Graduate Center newsletter will give you access to some amazing resources on material culture. At the moment, an on-line exhibition of majolica ware is available (free).
To recall, the Arts Group had a single, delightful ZOOM pre-concert meeting in March, but it now needs to choose leaders and select places to go, things to see, and music to hear. (There are Schumann fans in the group.)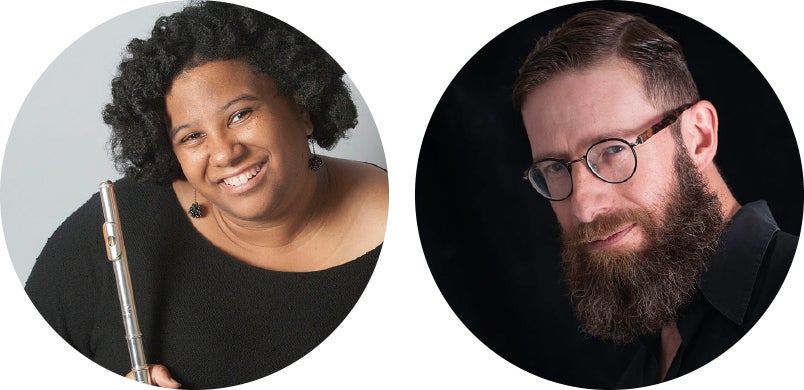 Where shall we go and hear or see when we're vaccinated and the pandemic ebbs? Join us in our next ZOOM meeting to decide.
---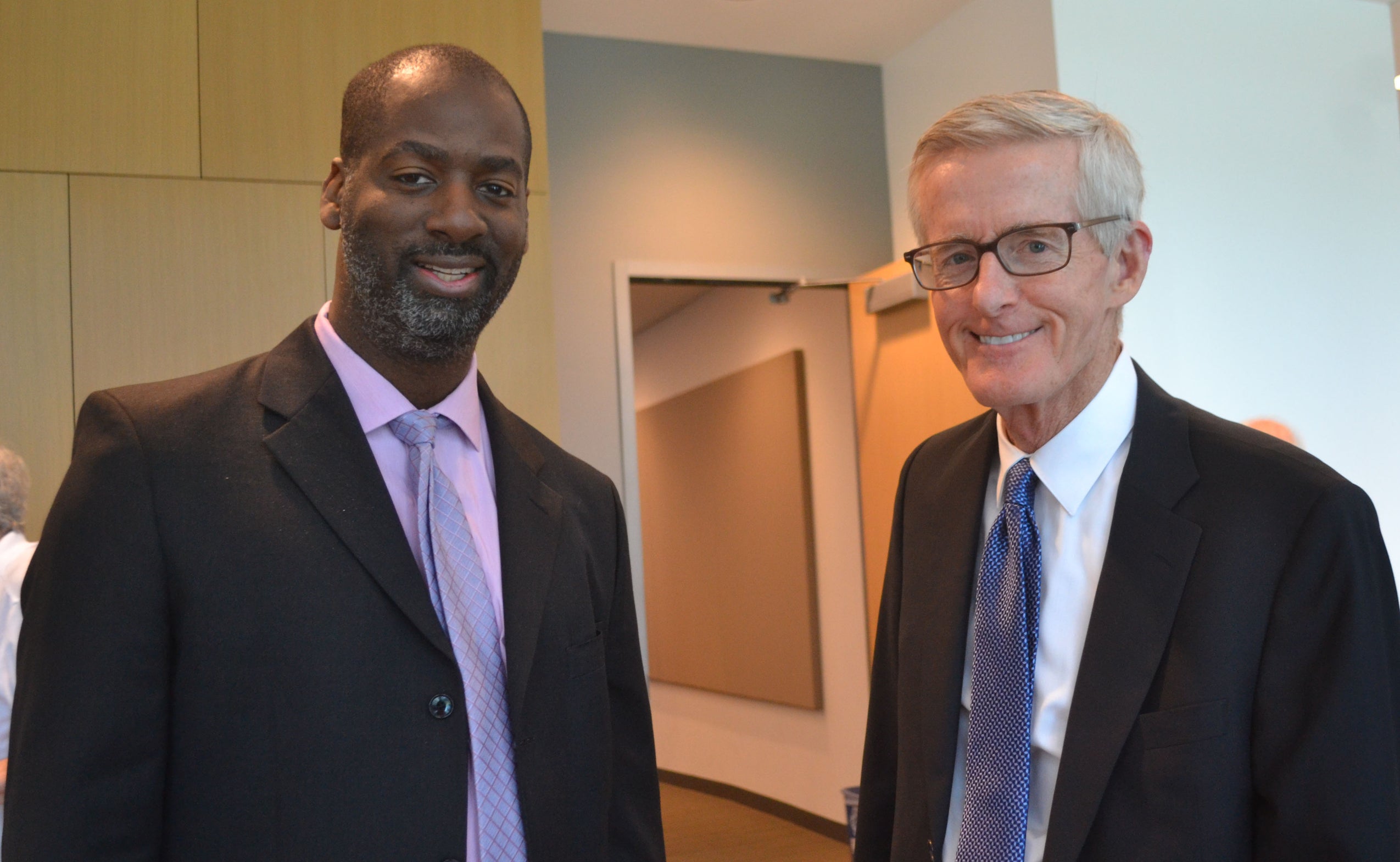 Associate Provost C. Fred Higgs III and Speaker Dr. Roger Baldwin
THE SUMMER GENERAL MEETING: DIRECTORS CHAIRED DISCUSSION OF "OUR VOICES / OUR FUTURE"
At ARRUF's first conference, in 2018, Dr. Roger Baldwin reported on his study of retired faculty organizations across the country. His most serious criticism was that most programs fail to evaluate progress toward long-term goals. They underuse resources as a result. From the beginning, Rice University's provosts and associate provosts, including C. Fred Higgs III, (shown above) have urged ARRUF to develop a special role for retired faculty. Expect to be contacted with an invitation for a conversation on-line about your thoughts about ARRUF.
The August 2021 conversation among members and our three new directors (Bart Sinclair, Meredith Skura, and Steve Klineberg) focused on what has "gone well" and "not so well." Reacting to the constraints of the pandemic inspired constant reimagining evident in the ARRUF Annual Report for 2020-2021. Despite moving to an on-line format, a consistent set of themes was explored in ARRUF programs: Changes at the University; Longevity and Retirement Issues, and Political, Environmental and Social Justice. Three interest groups also enabled small groups to meet about travel, nature, and arts. Activities proposed for the coming year will help members maintain a close, beneficial connection to one another and the university community.
---
NATURE GROUP NEWS: SPRING TOUR IN 2022?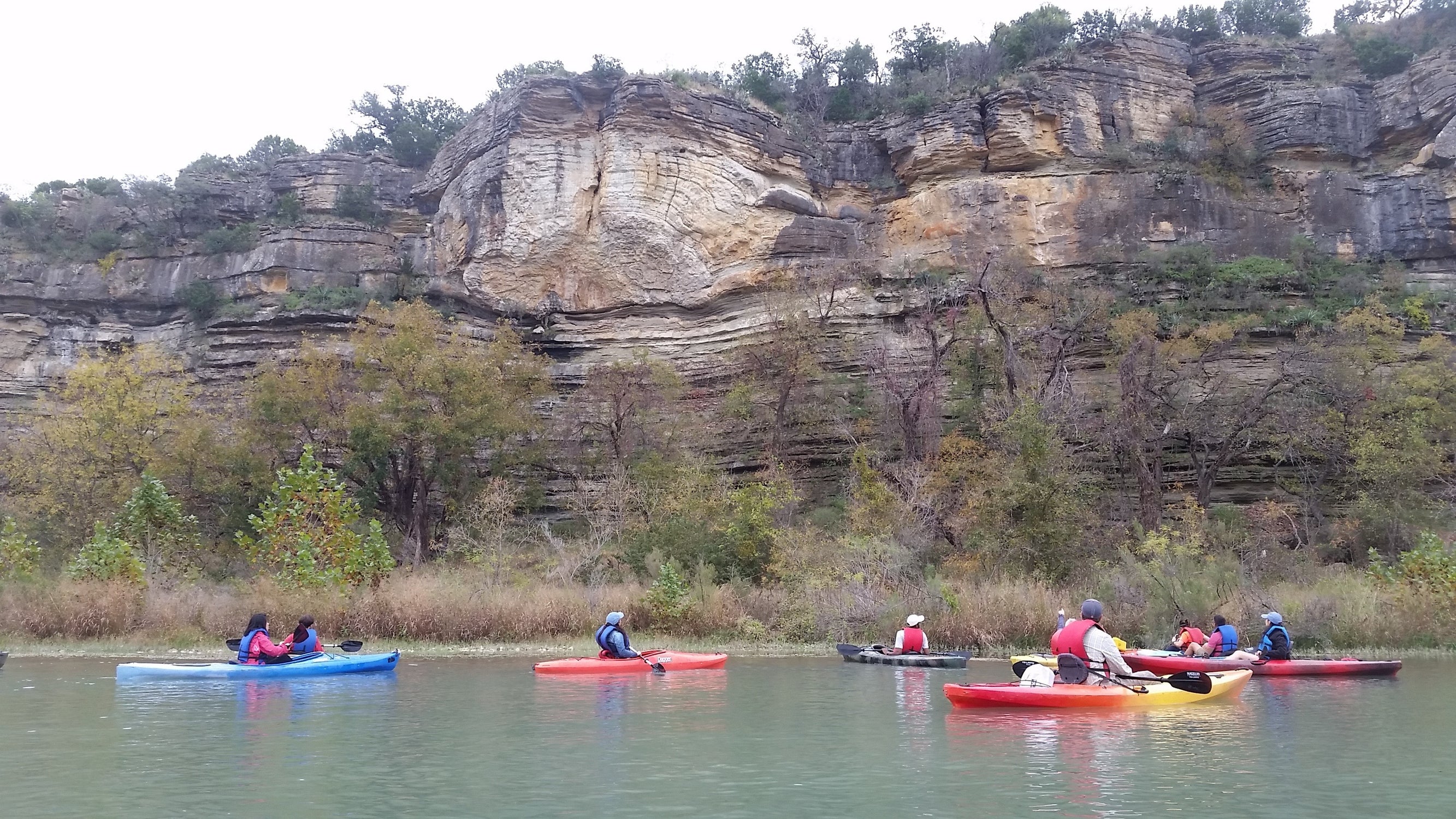 HILL COUNTRY TRIP RESCHEDULED FOR SPRING 2022: ARRUF is going to be on the move in the year ahead as we use our vaccination status and shared goals to enjoy venturing together.
In April 2021 the Nature Group held a session to hear Professor Emeritus Andre Droxler describe an area he has been studying in the Hill Country. The destination is of interest to NASA because of its similarities to an area to be investigated on Mars. A day trip to the site, planned for the fall, has been rescheduled. A spring trip is now planned. The trip should include a range of activities over a weekend, with a nearby resort serving as ARRUF headquarters.
If you would like to be contacted about this trip, reply by clicking ARRUF.invites@rice.edu. You will receive more details as they become available.
---