As part of its long-term planning, the Association of Retired Rice University Faculty invited members to participate in a conference about the broad economic and societal context for retired faculty in the next two decades. The half-day conference on Purposeful Aging and the Longevity Economy was held on March 21st in 316 McNair Hall, home to the Jesse H. Jones Graduate School of Business. The Jones School graciously co-sponsored the conference. Associate Dean Barbara Ostdiek welcomed the participants with a thoughtful explication of the importance of "longevity" and "purpose" for both individuals and institutions. She explained how reflecting on these terms had led her to advise a group of MBA students to analyze their purposes carefully. Not doing so, she warned, could cost them decades when opportunities were precious. Recently, under her watch, the Jones School had rolled out an on-line master's program that attracted students ready to engage with the subject matter and one another in a different way, bringing greater experience to each activity. The endeavor had caused faculty to reassess teaching methods and to become deeply engaged with the process. She is looking forward to ARRUF being the sort of organization that will allow her to pursue purposefully with the University when she retired. The introduction was a perfect introduction to the presentation that followed.
Everyone needs to know, put colloquially, that "the future isn't what it used to be." The large proportion of older adults in society will affect employment, housing, transportation, health care, products, services, education, and how society solves problems. What will your role be?
March 21, 2019
9:00 a.m. Coffee, tea, pastries and conversation
9:30 a.m. Guest speaker Paul Irving will discuss how purpose affects aging and how a society with a large proportion of older adults will affect the U.S. economy.
10:45 a.m. A panel of respondents will comment on the implications of Irving's forecast for Rice University and other small research universities' role in society.
11:45 a.m. Participants will enjoy lunch and discussions with administrator, faculty, and other ARRUF members. (Conference concludes 1:00 p.m.)
Paul Irving of the Milken Institute's Center on Aging will describe the many economic and institutional adjustments that will be necessary in the new longevity landscape, Discussions will involve the implications for Rice University and ARRUF members.
YOUR PART AS A CONFERENCE PARTICIPANT: Engage with the ideas and join in the discussion during lunch to generate new possibilities for Rice.
The conference is free, but registration is required so that we can plan for lunch. Tell us you plan to attend by sending e-mail to ARRUF.invites@rice.edu
McNair Hall, home of the Jesse H. Jones Graduate School of Business, is the conference site. Parking is available in the garage located in the basement of McNair Hall.
---
CONFERENCE PRINCIPAL SPEAKER

Paul Irving, Chairman, The Milken Institute's Center for the Future of Aging.
Paul Irving is chairman of the Milken Institute Center for the Future of Aging, distinguished scholar in residence at the University of Southern California Davis School of Gerontology, and chairman of the board of Encore.org. He is a director of East West Bancorp, Inc. and Pharos Capital BDC, Inc., and serves on advisory boards at USC, Stanford University, the Global Coalition on Aging, and WorkingNation. A member of the steering committee for the National Academy of Medicine's healthy longevity initiative, Irving was a participant in the 2015 White House Conference on Aging. He previously served as the Milken Institute's president, an advanced leadership fellow at Harvard University, and chairman and CEO of Manatt, Phelps & Phillips, LLP, a law and consulting firm. Irving writes and speaks about investment and innovation in the longevity economy, health, productivity, and purpose for older adults, and the changing culture of aging in America and the world. PBS Next Avenue named Irving an "Influencer" for his leadership in the field, and he has been honored with the Janet L. Witkin Humanitarian Award by Affordable Living for the Aging, the Life Journey Inspiration Award by Stanford's Distinguished Careers Institute, and the Board of Governors Award by Loyola Law School, Los Angeles.
---
PANELISTS
---
Panel Chair C. Sidney Burrus, Professor Emeritus and former dean of the George R. Brown School of Engineering, Rice University.
---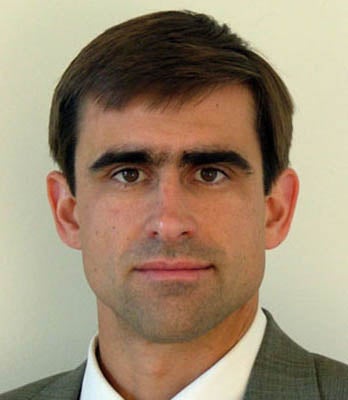 Thomas Killian, Professor of Physics and Astronomy, Rice University and Rice University Representative to the Academic Partnership Network at the Midtown Innovation District
Thomas C. Killian is a Professor of Physics and Astronomy at Rice University, where he works on ultracold plasmas and quantum degenerate atomic gases. The fundamental goal in this work is to understand how matter behaves at temperatures as low as a billionth of a degree above absolute zero. He earned a BA in Physics from Harvard University, a Master of Philosophy in physical chemistry Cambridge University on a Marshall Scholarship, and a Ph.D. at the Massachusetts Institute of Technology. He is a co-founder of a biotechnology company. In 2010, he was elected a Fellow of the American Physical Society. He is the Rice University representative to the Academic Partnership Network, where he leads discussions among ten universities sponsoring the Midtown Innovation Hub, a citywide project being developed to nurture innovation and start-up companies in the Houston area.
---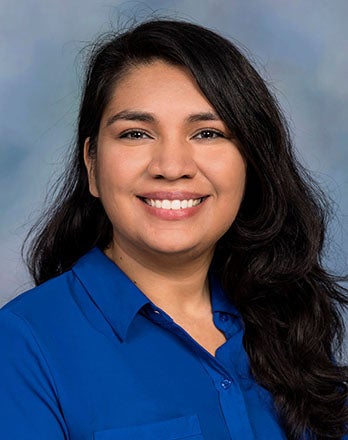 W. Jackie Torres, M.A., Doctoral Candidate, specializing in aging and workplace relationships. Department of Psychological Sciences, Rice University
Jackie Torres is currently completing a dissertation project on the psychological meaning of workplace relationships across the lifespan. This research involves in-depth interviews and assessments with younger and older workers. Future work based on this project includes examining the role for workplace relationships beyond retirement and their impact on successful aging. Because of significant changes in the demographic and ethnographic composition of workforce populations, Jackie expects her work will be informative to the central role of workplace relationships on purposeful aging. She has previously published on work and aging, social and leisure activities on physical and mental well-being in older adults, and technology and aging in peer-reviewed journals. Her undergraduate studies were completed at Colorado State University.
---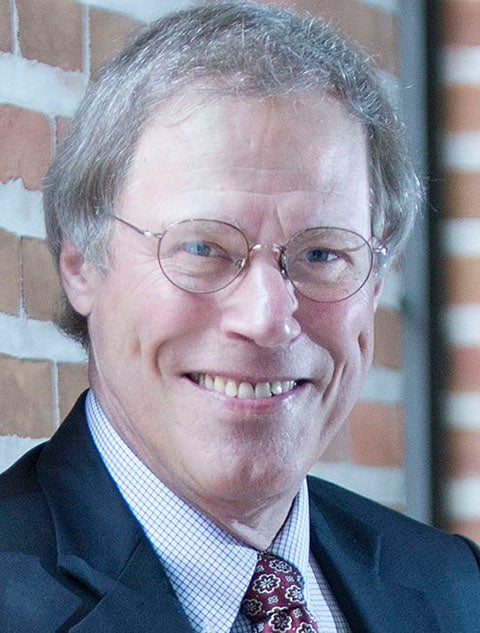 Stephen L. Klineberg, Founding Director of the Kinder Institute and Professor Emeritus, Rice University
Professor Stephen L. Klineberg has been shaping local thought on the ongoing trends in the Houston metropolitan region for almost forty years. As the director of the annual "Kinder Houston Area Survey" (1982-2018), he has tracked the economic outlooks, demographic patterns, experiences and beliefs of area residents during a period of remarkable change. Under contract with Simon & Schuster, his book, Prophetic City: Houston on the Cusp of a Changing America, will be released in 2020. Dr. Klineberg is the recipient of twelve major teaching awards and a much sought-after speaker in the Houston community and beyond. He is a graduate of Haverford College, with a master's degree from the University of Paris, and a Ph.D. from Harvard.
---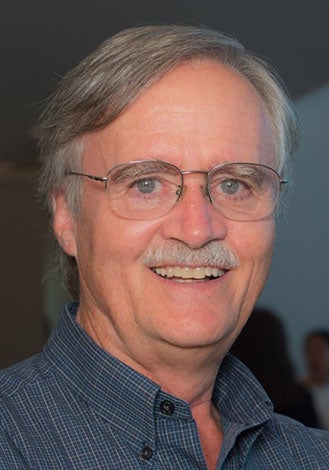 Dr. Mark Kulstad, Professor Emeritus, Philosophy, Rice University and Academic Director of the Master of Liberal Studies Graduate Program in the Susanne M. Glasscock School of Continuing Studies
Professor Mark Kulstad is the Academic Director of Graduate Liberal Studies in the Glasscock School of Continuing Studies. He is an Emeritus Professor of Philosophy at Rice University with a history of working in a variety of roles in the academic world, including research, administration, teaching, curriculum development and public speaking. Professor Kulstad earned his Ph.D. at the University of Michigan, with a specialization in the history of philosophy. He has twice been President of the Leibniz Society of North America.
---
CONFERENCE LOCATION
The March 21st Conference will be held in 316 McNair Hall on the Rice University Campus. Parking is available in the parking garage in the basement of McNair Hall.
Entrances to the lots are designated on the campus map.
The buses on the inner loop and the greater loop bus routes now service McNair Hall. The driver will tell you where to exit if if you park elsewhere on the campus and want to ride to the conference. View Interactive Campus Map.
---
REMINDER: TO REGISTER FOR THE CONFERENCE, send an e-mail to arruf.invites@rice.edu The conference is free, but we need your registration to plan for the lunch and materials.